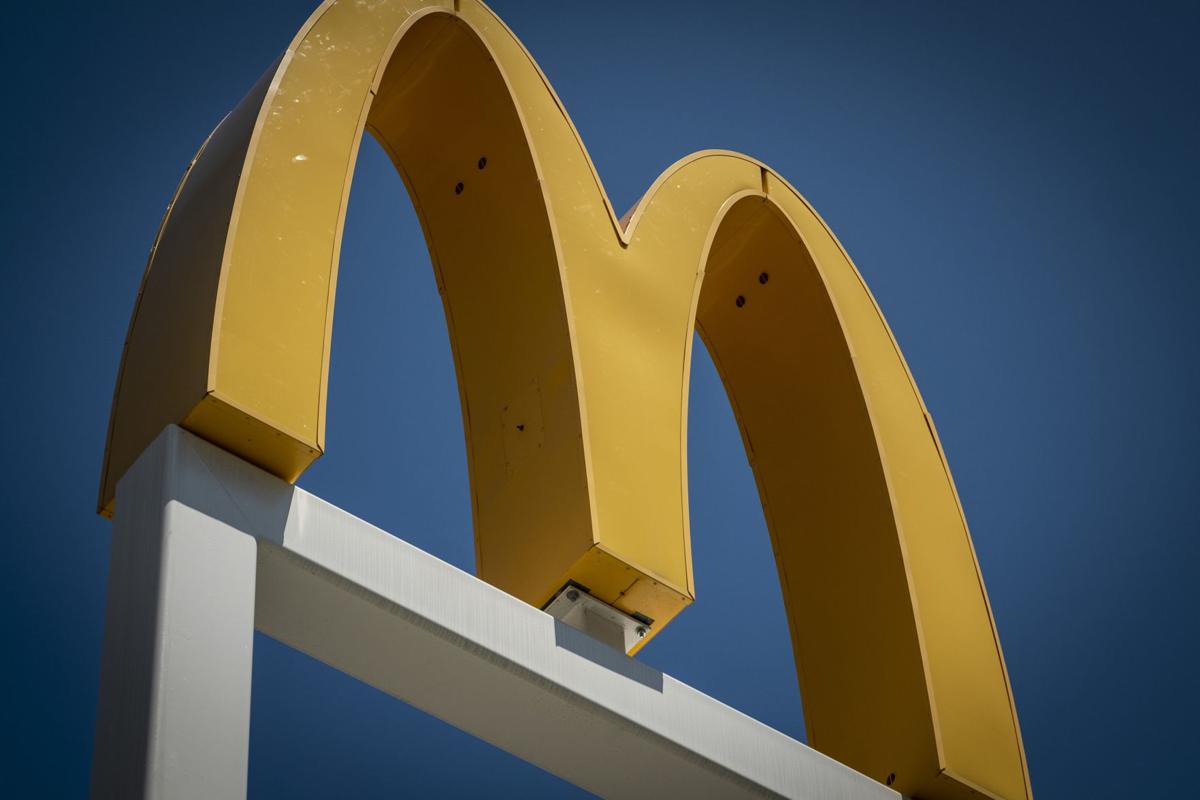 McDonald's restaurants in Iredell County have started offering school age children free meals around lunchtime, but that doesn't mean the franchises are immune to some of the other anxieties they are facing during the pandemic.
Melissa Neader, who along with her husband Mike Neader own multiple McDonald's locations in Iredell County, explained the decision was made to start offering free lunches during the school closure period after she saw other restaurants doing the same.
"It's not just us," she said in a phone interview Tuesday morning. "It's (McDonald's) owners and operators across the southeast partnering with schools and communities to offer additional support."
From 11 a.m. to 2 p.m. Monday through Friday, children 12 and under, accompanied by a parent/guardian, can choose between a plain hamburger, cheeseburger or four-piece chicken nugget, along with a yogurt, pack of sliced apples or small fry.
Schools in Iredell County are offering similar options for free lunches after being forced to close last week by Gov. Roy Cooper's order in reaction to the growing number of cases of the coronavirus. The first presumptive case of COVID-19 was reported in Iredell County Monday.
Neader said McDonald's locations under her supervision closed their dining areas on Monday. People can still come in, order and pay from the counter, just not eat inside the building.
Gov. Roy Cooper issued an executive order Tuesday closing restaurants and bars across the state for dine-in customers, but allowing takeout and delivery orders to continue as of 5 p.m. 
The order was given the same day the number of COVID-19 cases in the state officially reached 40, according to state health officials, who are updating the statistic once a day.
Neader said that being mostly limited to drive-through services will "impact heavily the number of people we can serve." Still, Neader said the initial announcement of McDonald's serving free food to kids got more than 1,000 shares on Facebook, and estimated her restaurants will serve thousands of children over the coming days.
It's not just students being impacted by the decisions related to containing the spread of the virus. McDonald's employees are also feeling it. Neader said she's seeing employees who don't solely rely on their McDonald's income offer up hours for those who need the work. McDonald's is also keeping a larger cleaning staff on deck.
"It's essential we stay open and (help) bridge the hunger gap," Neader said.
The business news you need
With a weekly newsletter looking back at local history.