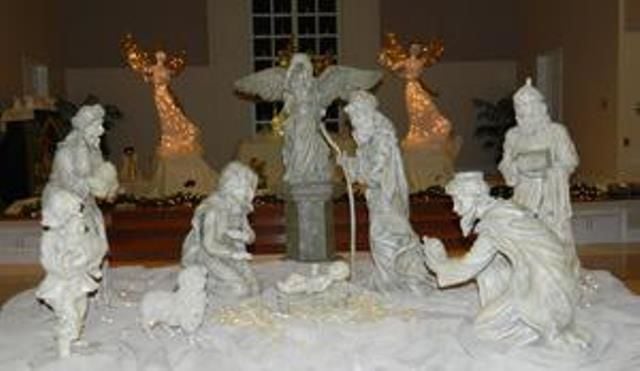 Nativity scenes and angels ranging in size and form filled the Family Life Center at Mooresville ARP Church, 659 Carpenter Ave., beginning Dec. 6 and throughout the weekend as weather allowed.
Violet Knox, the original organizer of the event at the Mooresville church, shared that she "wanted to share something with the community that got one out of the hustle and bustle and put one in the quiet spirit of Christmas."
Knox said that the event happened each year with lots of help from others and donations of the displays from church members and friends of the church.
Visitors strolled through the Family Life Center listening to the Christmas music, looking at the wonders of Christmas and checking out the detail of the various displays.
Knox shared that many noted that "it was beautiful and put them in the right spirit of Christmas."
This was the third such free event held during the Christmas season at the church offering the community a chance to see the donated Nativity scenes and angels and beautifully lit Christmas trees, which were on display. Live music was performed by Pat McCall, pianist at the church, and free refreshments were also offered each evening.
The Nativity scenes ranged from traditional ones to those handmade from yarn to others carved from wood, to one fashioned from metal, a set crafted from some old weaving bobbins from Mooresville Mill, one made of crystal and more. The displays were also of varying sizes, and some were from others countries including Peru, Germany and Guatemala.
Stay up-to-date on what's happening
Receive the latest in local entertainment news in your inbox weekly!