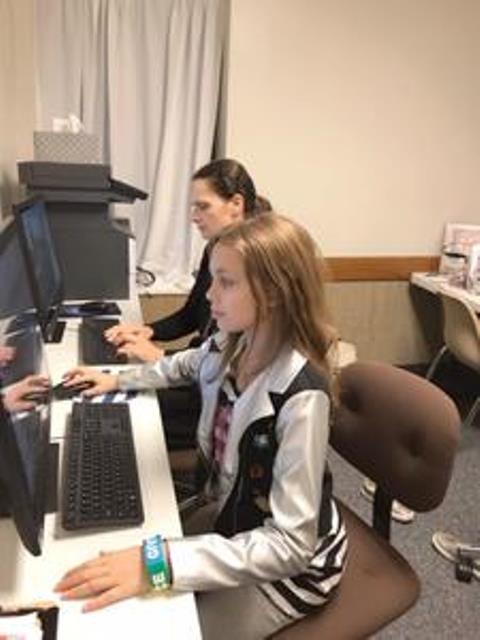 For those looking for something new to do, exploring an online genealogical resource sponsored by The Church of Jesus Christ of Latter-day Saints may be just what you're looking for.
The largest genealogy organization worldwide, FamilySearch.org, makes its records available to the public at no cost. Their databases provide easy access to more than two billion digital images and indexes of immigration, marriage, birth, christening, baptism, death, probate, and deed records, as well as annual censuses, obituaries, military draft cards and awards, and other historical documents, dating from the 1600s to the present.
Working whenever and from wherever they choose, volunteers are indexing 2.4 million microfilms and 18 petabytes of digital data. They view a digital image of a record and then type in the names, dates, and places listed on that record. Before indexing began in 2006, individuals researching their family history had to manually pour through old records and microfilms. Searches that used to take hours, days, or even years can now be done in seconds.
More than 350,000 volunteers from 130 countries index an average of 400,000 records every day. As a result, hundreds of millions of names are being added to genealogical databases, making it possible for people to quickly find records about their ancestors.
The FamilySearch indexing software is available in English, Spanish, Italian, Russian, Swedish, Polish, German, French, Dutch, Portuguese, and Japanese. Anyone with a computer, tablet, or iPad and Internet connection can become an invaluable indexer, regardless of age, technical expertise, or religious affiliation. Interested? Log on to familysearch.org/indexing/my-indexing, click on Join Now, answer the questions, choose a username, select a password, and select the project you want to work on.
"Indexing is a fun and engaging way to provide meaningful service that will inspire and help millions of people to make fun family connections," according to FamilySearch's product manager, Jim Ericson. "Ultimately, every historical record indexed opens the door for a joyful, ancestral discovery for others which can strengthen family bonds around the world."
In-depth Indexing Weekends are held worldwide every year. This year, 34 members of the Mooresville congregation, ranging in age from 10 to mid-70s, indexed almost 7,600 records in a 72-hour period.
Huntersville resident Steve Estep, the official go-to family history/indexing person for his congregation, also participated in the 2018 Indexing Weekend. "The handwritten records from centuries ago that have been photographed and now need to be indexed can be particularly challenging," he said. "Handwriting styles, discolored pages, and faded ink are just some of the more common obstacles that must be dealt with in order to translate the information in the record to something that can be easily used by a researcher when they are doing computer searches for an ancestor. Frequently, as I ponder a name or place shown in the image on my computer screen, I will receive a very distinct impression as to what it is and I am grateful to have that spiritual assistance in performing this task."
Fellow genealogist and indexing enthusiast, Chris Kite, of the Cornelius congregation, compared family history to putting together a jigsaw puzzle. "People want to know where they came from. When you do indexing, you're doing a service for others who will be able to access the records. And you realize that your research depends on the service that others have given in the past. Indexing pays it forward so that all the puzzle pieces fit together."
From early in its history, The Church of Jesus Christ of Latter-day Saints has encouraged its members to research their family history. FamilySearch International was founded in 1894 as the Genealogical Society of Utah and makes its collections of microfilmed and digitized records readily available to the public.
Those interested may also learn to index and research family history by visiting one of the local Family History Centers, at 2710 Redbud Drive, Gastonia, or 148 Lazy Lane, Mooresville.
Stay up-to-date on what's happening
Receive the latest in local entertainment news in your inbox weekly!