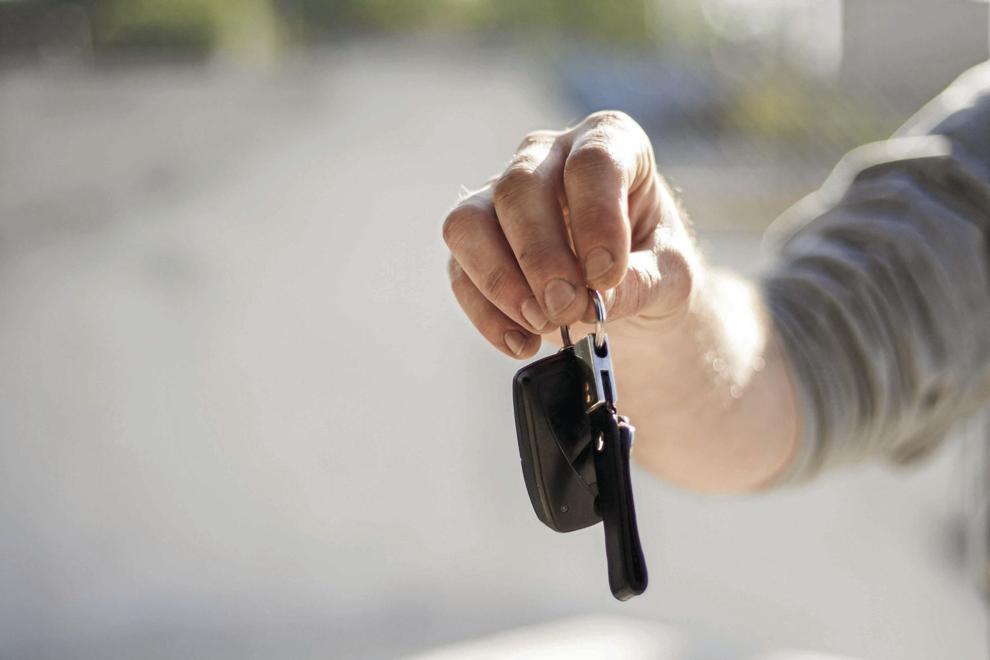 As if semiconductor shortages and COVID-19 hadn't driven car prices high enough, automakers are ratcheting up a hidden charge most shoppers are unaware of — and which nobody seems to understand.
Meet the destination charge, also known as a shipping charge and the second-to-last line on the window sticker.
I'd love to tell you exactly what a destination charge is, but nobody but the automakers seems to know, and the car companies aren't talking. The first rule of destination charges seems to be: "Don't talk about destination charges."
This much is clear, though: They're rising faster than inflation, and they tend to be higher on vehicles for which there's high demand — like pickups and SUVs. Slower-selling vehicles, like sedans, have lower destination charges and see fewer increases.
The destination charge is not included in the manufacturer's suggested retail price, or MSRP — the price automakers and dealers advertise. A cynic might suspect shenanigans.
"Some automakers use destination fees to increase revenue in a way shoppers don't notice till late in the buying process," says Mike Monticello, senior manager of road tests and reviews at Consumer Reports.
"We think there should be rules to include the destination fee in the advertised price, not below it in a footnote," he says.
Neither the automakers nor dealers I contacted for this column would discuss how destination charges are set.
How much per pound?
Destination charges were relatively stable for years, but Consumer Reports found they increased at 2.5 times the rate of inflation since 2011.
Destination charges on vehicles I've tested recently range from $945 for a Mazda 6 — a sedan that sold so slowly Mazda dropped it — to $2,000 for a luxurious Jeep Grand Wagoneer,one of this fall's hottest rides.
The Grand Wagoneer is bigger than the 6, which could account for some of the difference. The Jeep will almost definitely be more popular, though.
Comparing destination charges for the new 2022 Toyota Corolla Cross subcompact SUV and the 2021 Corolla sedan further undermines correlation between destination charge and vehicle size.
The sedan's destination charge is $1,025. The Corolla Cross SUV — based on the same architecture as the sedan and 6.7 inches shorter — carries a $1,215 destination charge. To be fair, the Corolla Cross weighs 215 pounds more than the sedan.
I'll do the math: $190 more to ship an extra 215 pounds works out to 88 cents per pound. At that rate for the whole car, the sedan's destination charge equals $2,571.
It's easier to draw a line between the charges and a vehicle's likely popularity. Compact-sedan sales are falling. Small SUVs are booming.
How did this begin?
A federal law requires automakers to reveal the destination charge on the window sticker, which includes other information like standard features, options, government safety ratings, EPA fuel economy and emissions estimates, and where the vehicle and its major parts were built.
The window sticker is also called the Monroney, in honor of U.S. Sen. Mike Monroney, an Oklahoma Democrat who sponsored the 1958 Automobile Information Disclosure Act, an early consumer-
protection law. Frequently updated with new information, the act's original requirements included listing transportation charges.
Theoretically, the destination charge consists mostly of what it costs to ship the vehicle from its plant — or port of entry, for imports — to the dealer that sells it. There may also be some payment to the dealer for fueling, inspecting and cleaning the vehicle.
Destination charges used to vary around the country, depending on how far the vehicle was shipped.
That gave dealers near the assembly plant an advantage, which they loved. Dealers located farther away weren't fans of that. Since happy dealers make happy auto execs, automakers adopted a national average for shipping costs. It's now the same throughout the U.S., with a few minor exceptions.
Automakers and dealers sometimes try to justify destination charges by saying the Monroney Act requires them. That's incorrect. The act says the transportation charges, "if any," must be revealed. It does not say they must be assessed.
Would you do this for a toaster?
If this just started to look logical, check yourself: Destination charges do not include shipping costs from overseas plants. Those are wrapped into the vehicle's MSRP.
Why not do that with the cost of shipping within the U.S., you ask?
No reason, except that a person suspecting shenanigans might say the cost would then become part of the MSRP used in advertising.
Transparency in pricing is the customer's friend. People notice MSRP increases.
Instead, the destination charge is often mentioned in the same phrase as taxes, license and registration, like the automaker had nothing to do with it.
No other common in-person transaction works that way. It's as if you bought a $99.99 toaster oven at a store, and when the checkout clerk added sales tax, they also tacked on $5 to cover the truck that delivered it to the store.
"If I buy a sofa, I pay for delivery to my house but not to the store," Monticello says. "There should be a rule to include the destination fee in the advertised price, not as a footnote."
Or it could simply be considered part of the vehicle's price, like cost of the steering wheel and the steel used making the vehicle. Is that so hard?
5 vehicles that will be discontinued in 2022
Driving Into the sunset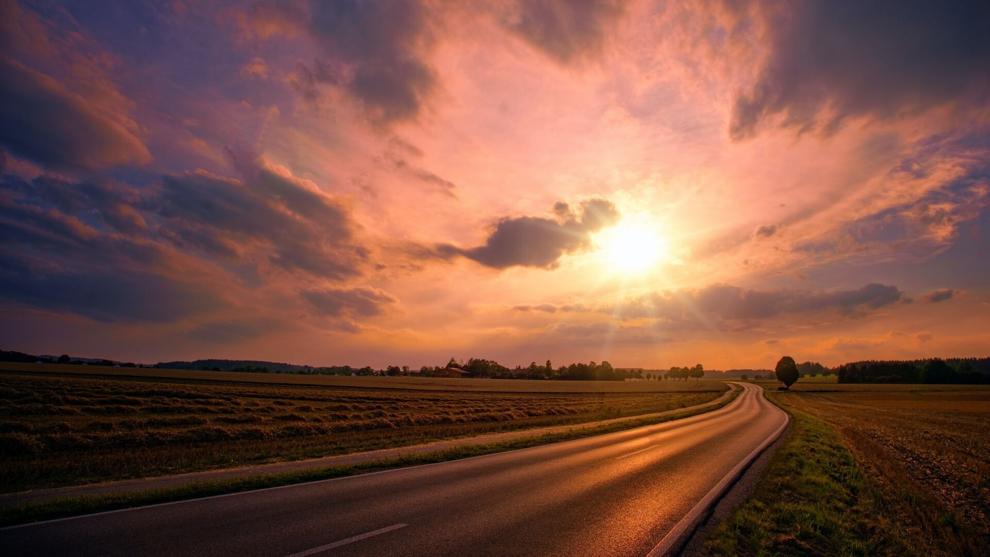 Car shoppers are buying crossovers and SUVs in large numbers. Automakers are constantly introducing new models and nameplates to their lineups to meet consumer preferences and to keep their lineup fresh. With that comes the need to cycle older models out.
These discontinuations aren't promoted, and shoppers often don't realize they're gone until it's too late. With this in mind, Edmunds' experts highlighted five outgoing vehicles that will be gone after the 2021 model year.
While there are reasons behind each vehicle's discontinuation, it's possible you might want one before they're sold out. They may not be easy to find given the current new vehicle shortage, so you may want to act sooner rather than later. The vehicles listed are sorted by manufacturer's suggested retail price from low to high and include the destination charge.
2021 Volkswagen Golf
Hatchbacks have fallen out of favor over the years, and the latest casualty for the class is one of the most well known: the Volkswagen Golf. VW will still offer the Golf GTI and the Golf R, which return as fully redesigned 2022 models.
Find one of these remaining Golfs, and you'll get a small hatchback that's practical and comfortable. But there are signs that VW just wasn't interested in keeping this final model competitive. Compared to other small hatchbacks, this Golf suffers from mediocre performance and a lack of technology features and advanced driver aids.
2021 Mazda 6
A number of sedans have been put to rest recently, but the Mazda 6's passing is especially notable. The current generation debuted in 2014, though it hardly shows its age considering its sleek styling, sharp handling and an optional turbocharged motor with power to spare.
That wasn't enough, however. Shoppers are increasingly turning to crossover SUVs instead of smaller cars and sedans, and there wasn't enough interest in the 6 to warrant Mazda's continued investment. It's unfortunate since the 6 is one of Edmunds' highest-rated sedans. It's worth seeking one out.
2021 Volvo V60
Few automakers bother with station wagons lately. Volvo has been their cheerleader longer than most, but it too is throwing in the towel on its small V60 and larger V90 wagons. Both models offer near-SUV practicality, attractive styling and appealing value.
Just 385 V60s were sold in the first half of 2021 — but there's a lot to like about this small wagon if you're able to find one. And Volvo will continue to sell the V60 Cross Country, which is a V60 with a slightly higher ride height and a few SUV-like styling elements.
2021 Toyota Land Cruiser
Imagine a dinosaur that somehow survived to see the present day — that's the Toyota Land Cruiser. This big traditional SUV is outdated by the versatile crossovers that now dominate the automotive landscape. But the Land Cruiser enjoys a fan base of old-school loyalists despite its lack of smartphone connectivity and a base price of nearly $90,000.
This generation debuted in 2008, and it has survived this long by appealing to buyers who value uncompromising size and off-road heritage. Alas, its starting price and thirsty fuel consumption limited its appeal against rivals such as the Ford Expedition and Chevrolet Suburban. The Land Cruiser exits with no Toyota replacement in the works.
2021 Acura NSX
MSRP of 2021 Acura NSX: $159,495
The all-wheel-drive hybrid Acura NSX launched for 2017 as one of the most ambitious vehicle reboots to hit the market in recent memory. Highlights include accessible performance and good fuel efficiency for an exotic sports car. But its high price, tiny trunk and dated infotainment system are also notable turnoffs.
Acura will produce 300 upgraded NSX Type S models for the U.S. market in 2022 as a proper send-off.
With that, this generation of the NSX will come to an end with no successor in sight. In a field of exceptional options, the NSX simply struggled to stand out.