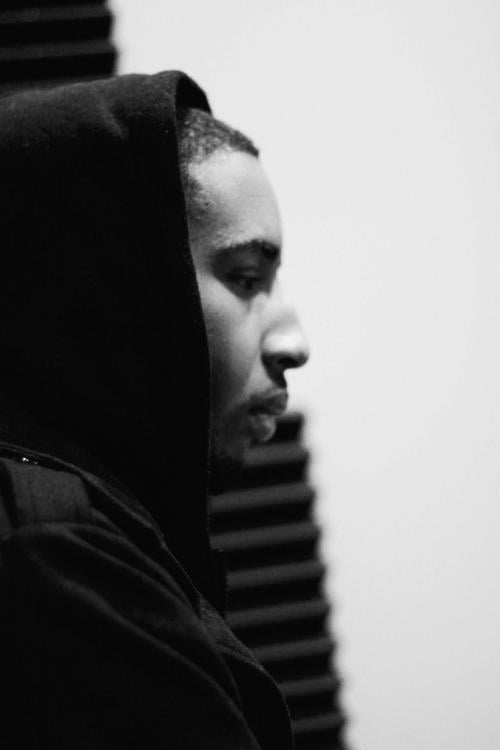 Balance is what Colby J seeks. Balance defines his approach to his music, activism, and relationships with other people. Finding that equilibrium is key in his mind to navigating his way through the music industry as he works on releasing his first EP, currently a work in progress.
That balance shows up in his music as even when discussing social issues and the news of the day. Just a glance at the songs uploaded on YouTube account finds a pair of freestyles titled "20/20" and "COVID-19," touching on the current Black Lives Matter movement and the global pandemic.
"I take it seriously," Colby said. "My goal is reconciliation. Love has to be at the forefront of what we do."
Those issues aren't just something he uses in his music. Along with others, he met with the Mooresville Police Department as the Black Live Matter movement surged to national prominence after the killing of George Floyd. Colby's activism wasn't just in his music, as it it an every day part of his life. The process of talking to the MPD and other community leaders reminded him of how you have to find common ground even when the two sides are coming from different views.
"You can either divide people on those issues or you can step up as a person that bridges the gap and bring reconciliation among people. In my case you know my hope and my music is to bring reconciliation, Colby said. "I would say just having something that represents common ground for people that they can stand on even if it's hard to talk about if your purpose.... You can't just go in and completely rip people apart on a record or anything or even an interview. I think it has to be in a way where you can bring it down and meet people where they are in their emotions or in their life."
For Colby J, the stage name of Colby Hall, a 26-year-old Charlotte resident, formerly of Mooresville, it comes down to getting his message across in his music.
As a rapper who's Christianity bleeds through into his music, some things have gotten easier for him over the years. While hip-hop used to be entirely defined by it's more braggadocios, not always law-abiding elements, the last 10 years have seen acts like Kanye West, Kid Cudi, and others who smoothed out the edges of genre. What was once often associated with acts like N.W.A, even if the entire style of music had been evolving for years, suddenly had a bigger audience as more and more artists expanded what it could be.
"It's still often will have elements of that but it just seemed like it was more open to that," Colby said. "I feel like as a Christian artist it would be a hard balance with what most people have as far as expectations if we were talking in 2009 versus now. That's helped pave the way for artists like me."
It's been a journey for him since he started making music regularly in 2009, but it wasn't until 2016 when he signed a deal with Dorhema Music Production that he began to learn about the music industry as a whole, not just from the creative side. And within the business side, that's only expanded as he signed a marketing and distribution deal with Bentley Records in April of 2020. Those partnerships boost Colby's reach, but he still knows operating as a self-promoting. self-sustaining business is the key to success. 
Music is his passion, but Colby says his understanding of the business side of things is as important as the art itself.
Colby said that learning the business, as well as how to communicate with those on the creative side of things, helps him keep his love for music without letting his message be lost in the process. 
"You have 30 seconds to make an impression on the listener, to keep them engaged, which then keeps them going for the rest of the way," Colby said. "Lyrics carry the listener their way through, but the production and the sound will keep them engaged with the track the whole time."
It's always a battle between the art and the business in the music world, and Colby's experience is no different.
"What shocked me about it was the fact that there is no emotion when it comes to business in the music industry. It's kind of weird being in that space because you're a creative person you're a creative artist or creative engineer or whatever you do with music," Colby says, "Once you get into the business out of things your art is your emotion It's what you go into the studio. Whether you produce or composed music, but once you get into actually bringing that art to the world that then becomes a business."
"That's sort of sacrifice when you're trying to monetize it in some way," Colby said. "You have to really understand who you are as a person to not be affected in your passion and that you know that doesn't end up killing your passion."
Be the first to know
Get local news delivered to your inbox!