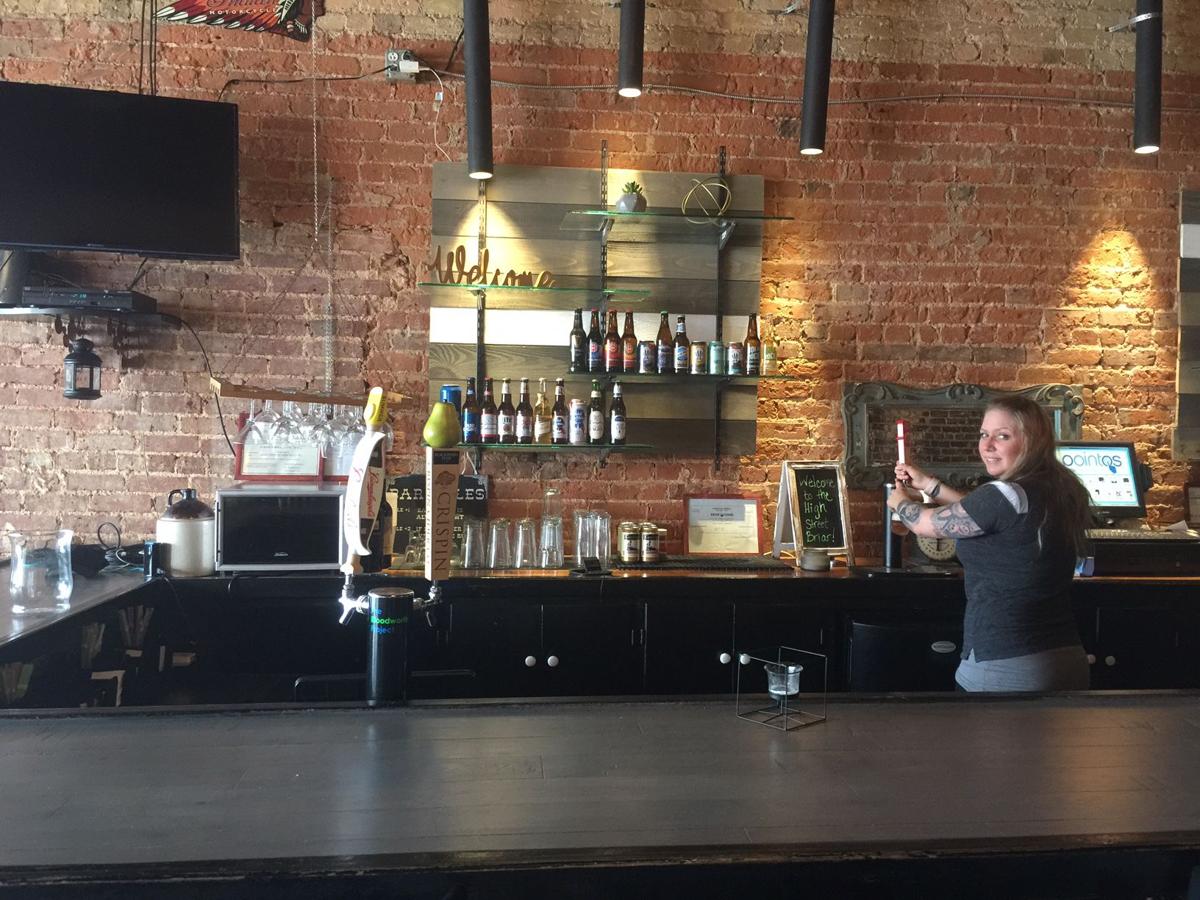 One of Mooresville's popular downtown bars is getting a new vibe … and a new name.
The Bathtub Gin, at 166 N. Main St., has been a fixture in downtown since 2009, but decided to go with a new look after learning it had to change its name.
"There's a bar in New York City that's also called Bathtub Gin, and when the owner of that bar found out about our name, they sued us for the rights to the name," explained bartender Raynie Mercer.
Rather than become embroiled in an ongoing legal battle, owner Dave Ogden chose to rename the bar and, while he was at it, give the place a small facelift.
"He figured if we had to make a change, we might as well redo the whole building," Mercer said. "He chose to go with a 'steampunk' theme and really make it a different atmosphere from the Gin."
Steampunk is a subgenre of science fiction and fantasy featuring advanced machines and other technology based on steam power of the 19th century.
The Bathtub Gin closed its doors June 24 and re-opened as the High Street Briar on July 6.
As for the name, Mercer said that Ogden lived on Briar Street as a child, and had a little help from his 4-year-old daughter with the new moniker.
The interior is still undergoing renovations, but so far has a new bar backsplash, added a long shelf with stools at the back of the bar for more seating, installed new light fixtures, and added décor including gears and a handmade hot-air balloon to fit with the steampunk theme. A foosball table also has been added.
"We still have a few things to do, like change the sign outside, but Dave's working on it all himself, so it's getting done bit by bit," Mercer said. "So far, all our regulars love the new look."
Although the bar might have a new name, Mercer said it's keeping its activity schedule, with live music, shag dancing and karaoke throughout the week. The hours will remain from 4 p.m. to 2 a.m.
"We're telling people it's a new face, but the same old place," she laughed.