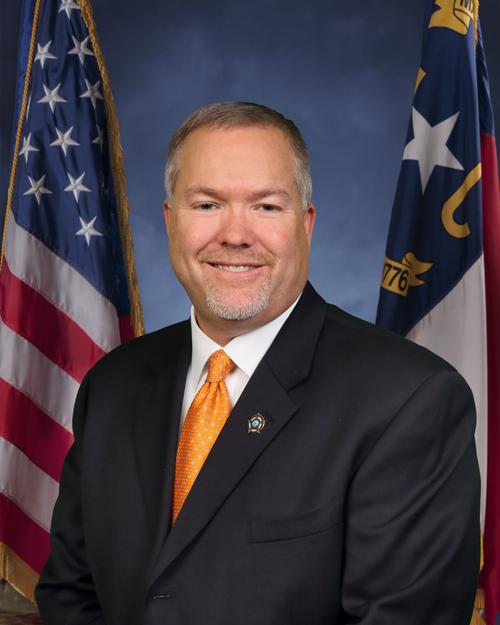 Law enforcement in America has changed drastically since its founding. If you ask law enforcement leaders about the challenges facing law enforcement today, the answer is consistent: recruitment and retention of quality personnel. One of the main hurdles is the fact that agencies and departments throughout the country are competing for the same pool of qualified candidates.
To help address this challenge and attract the most qualified applicants, the Iredell County Sheriff's Office is launching a new recruitment program designed to attract qualified candidates to fill vacancies for two deputy sheriff positions. The goal of the "deputy sheriff candidate" program is to allow recruits the financial stability to support themselves while starting a career in law enforcement. I realize that many people cannot afford to quit their jobs and go to Basic Law Enforcement Training on their own time. This provides an opportunity for those who might otherwise be unable to pursue a law enforcement career. With this program, qualified candidates who meet the requirements will be hired as an employee with the Iredell County Sheriff's Office, and receive a salary and benefits while going to school.
This program is a mirror image of our detention officer candidate program that has been in place to fill vacancies at the detention center for the past several months. The detention officer candidate program has yielded positive results, and laid the groundwork for creating the new program. As part of the program, recruits must agree to a contractual commitment to serve as a deputy sheriff with the Iredell County Sheriff's Office.
This is a great opportunity for men and women who are motivated and looking for a career in law enforcement. In addition, it is a great opportunity for the sheriff's office to attract individuals with a strong work ethic, willingness to learn and the desire to serve the citizens of Iredell County. A career in law enforcement can be challenging, both physically and mentally.
Anyone who is interested in this opportunity should apply online for the position of deputy sheriff candidate at http://www.iredellsheriff.com under "How Do I" and "Join the team", where additional detailed information can be found. Staff members will review the applications, and interview acceptable candidates. Applicants who have a successful interview will then be required to complete the police officer physical agility test (POPAT). Once selected as a finalist, applicants will undergo the same background check, drug screening and other processes as a regular sworn deputy. Successful candidates who are hired, receive the same benefits as all full-time employees. The candidate must then successfully complete Basic Law Enforcement Training.
Upon graduation, depending on the specific assignment, the candidate may receive additional benefits such as a take-home vehicle and shift differential pay.
Law enforcement agencies are searching for good recruits, no question. In this era there's one standard that hasn't changed: Every department, regardless of size, wants people who are not only passionate about making a difference in their community, but who are inspired to maintain a career in law enforcement.
As always, if you have any additional questions about recruiting or any other law enforcement issue, please call me at 704-878-3180 or email me at decampbell@co.iredell.nc.us.
Darren Campbell is the Iredell County Sheriff.
Be the first to know
Get local news delivered to your inbox!