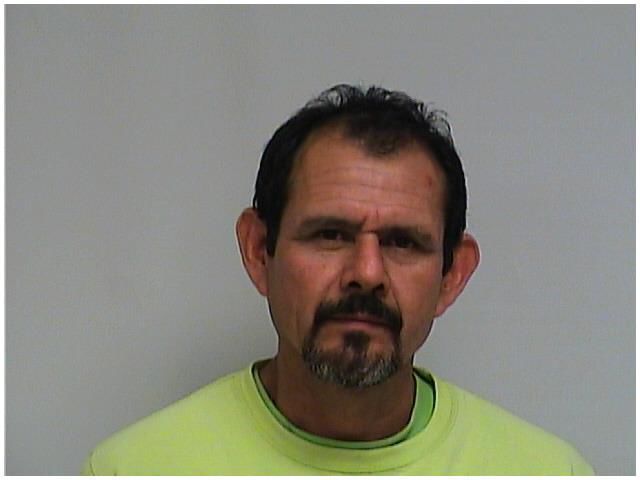 MOCKSVILLE — An escaped inmate charged with kidnapping and rape has been captured and is facing new charges.
Lucio Rodriguez Barboza, 49, of Mocksville, was spotted walking through town about 2:15 a.m. today, 14 hours after he escaped from the Davie County Jail, said Sheriff J.D. Hartman. He was arrested after a citizen saw Barboza and called law enforcement.
He was in town, near the Ingersoll-Rand Co., which is in the 300 block of Valley Road, Hartman said. When law enforcement approached, Barboza took off and K-9 pursued, apprehending him.
He was taken to the hospital to be examined and is now back at the Davie County Jail, Hartman said.
Barboza was in an outdoor recreation area with other inmates at the jail around noon on Tuesday when he escaped by climbing a fence that was topped with razor wire. It was the first inmate escape in more than 20 years, Hartman said. It's not believed he had any assistance in his escape.
The jail, at 135 Green St., is about two miles from where he was found.
Hartman said the sheriff's office has reviewed its practices and doesn't think anything needs to be changed at the jail.
"The staff did a great job, he just managed to get over the fence," he said.
Barboza was in jail on charges of first-degree kidnapping, second-degree rape, second-degree forcible sex offense, assault on a female and assault on a government official with bail set at $1 million.
He is now also facing a charge of escape, with an additional bond of $300,000, Hartman said.
Several other agencies, including the SBI, the Highway Patrol, Mocksville Police and N.C. Probation and Parole assisted in searching for Barboza.
336-727-4068
@s_k_newell on Twitter
Be the first to know
Get local news delivered to your inbox!