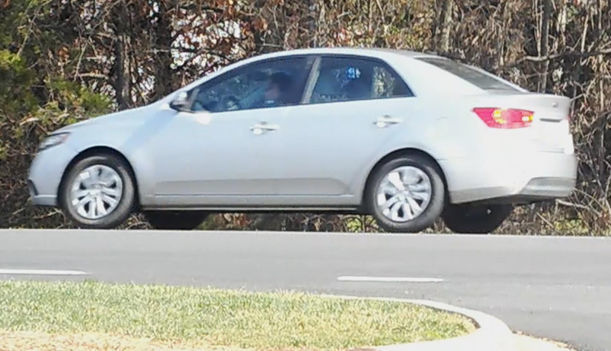 Video footage of a vehicle suspected of having been involved in a road-rage shooting incident Sunday was recently obtained by the Iredell County Sheriff's Office.
The vehicle, reported initially as a Nissan Sentra-style car, is believed to be a Kia Forte, Iredell Sheriff Darren Campbell said in a news release Wednesday morning.
The incident began around 11:40 a.m. Sunday, Campbell said. It started on the dead-end portion of Fern Hill Road when a Ford Explorer passed a car and then the car began tailgating the Explorer. Campbell said the two vehicles ended up on Judas Road and it was there that the driver of the car threw a drink cup at the Explorer.
The Explorer then followed the car to the 700 block of Cornelius Road and the car pulled into a driveway, Campbell said. The driver of the Explorer got out and was shot by the driver of the car, Campbell said. The car fled the scene, he said.
The injured man, identified as Brian Keith Ludwick of Mooresville, was taken via Iredell EMS to Carolinas Medical Center. He was listed in serious but stable condition earlier this week.
Initial reports indicated the car was a silver Nissan Sentra vehicle and the driver was a white man and was anywhere from his 20s to 50s with short brown hair and facial air. He was wearing sunglasses with an orange reflective tint and a white shirt.
Campbell said an extensive investigation led to the video footage and the car appears to be a 2008 or newer model Kia Forte.
Anyone with information is asked to call the Iredell County Sheriff's Office at 704-878-3180 or Iredell County Crime Stoppers at 704-662-1340. Callers to Crime Stoppers do not have to reveal their identity or testify in court and a reward of up to $1,000 is possible.
Be the first to know
Get local news delivered to your inbox!