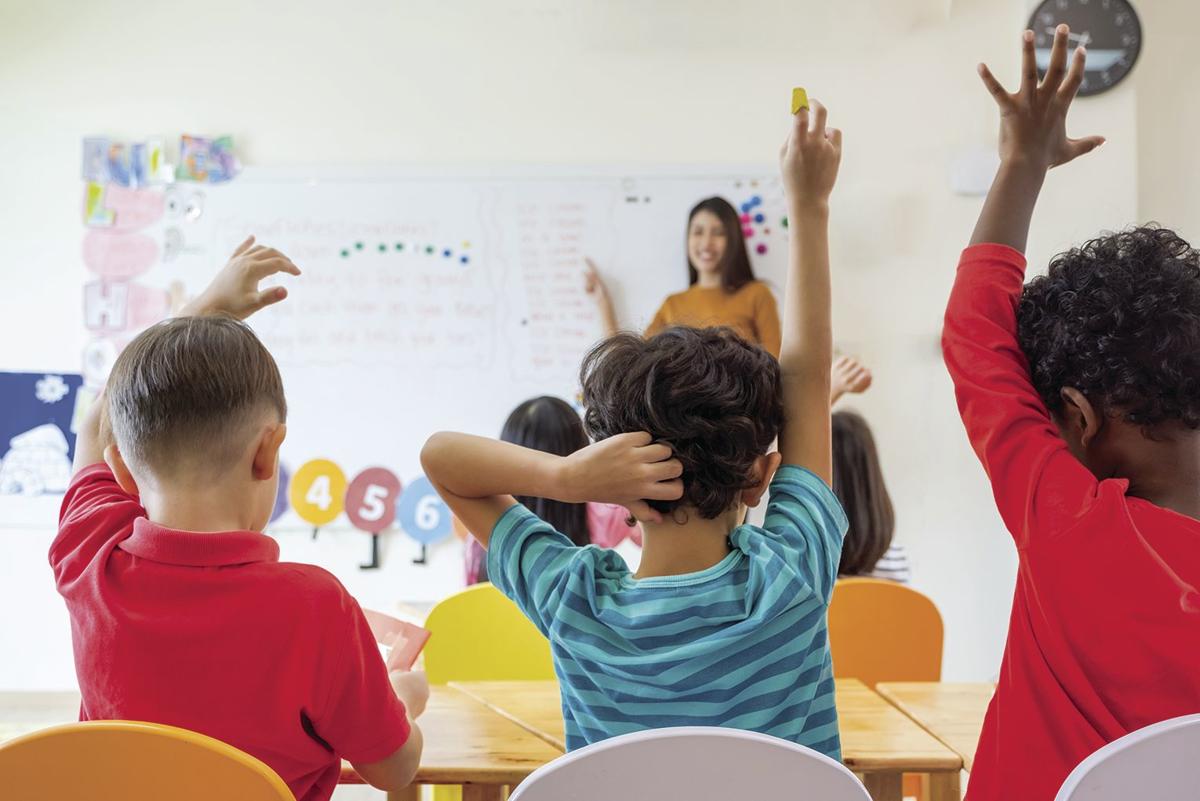 A new education coalition launched Wednesday, explaining statewide efforts to correct educational inequity.
Communities for the Education of Every Child NC is a group of organizations and individuals trying to improve public education services for students of oppressed populations. The coalition held a Zoom conference to announce its launch.
The coalition is basing its demands off of 1994 court case Leandro V. North Carolina. In the case, five school districts argued they were not receiving enough funding from the state, and state courts found, in 1997 and 2004, that all students have the right to a sound, basic education regardless of the wealth a community has.
In 2019, an independent consultant finished a report including eight critical needs.
Now, the coalition is trying to have the NC General Assembly pass two bills. The bills would distribute $141 million to public education, specifically focusing on making public education more equitable and changing the grading system for schools.
Mark Dorosin, a lawyer involved with the Leandro case, said the bills also suggested a measurement of segregation in school quality report cards.
"We are in a season right now that has not been seen in 50 years or longer," the Rev. Paul Ford said. "We are in a season where a moment must become a movement."
Ford said education equity will be a defining issue of the time. Creating education equity isn't about fair. It's about what's right and just.
"Every child in this state, in this land should have quality, individualized education."
Daisy Almonte, a student of color from rural North Carolina, talked about how she had to take advanced placement English in a hallway. Her teacher would teach another class while she and a few other students completed assignments in the hall. Her teacher would come out while his class was working on an assignment and teach them for a while and then return to the classroom.
She also talked about her experience as a woman of color in a rural school system. Until she was assigned a Latina counselor in high school, she never felt represented in school.
With help from her counselor and some teachers, Almonte went to Duke University and is going to Harvard Law School in the fall. However, she said not all students were as lucky as she.
"I am proud of my rural North Carolina roots, but I'm disappointed that education for children in rural North Carolina is not a priority," Almonte said.
Susan Book, an advocate and parent of a student with autism, shared her experience of getting an individualized education plan for her son and having administration and teachers take the plan seriously.
She said she felt lucky that her son was identified as a student who needed an individualized education plan when he entered school. Every student is not so lucky, and it can be hard to get the services students need.
Book said the state needs to get rid of the cap on funding for special education and increase the number of teacher assistants and school psychiatrists.
"These are only basic first steps," Book said.
Executive Director Letha Muhammad said public funds are not invested equally into schools, and the pandemic has highlighted inequality. For example, as school districts decided to take classes online in response to the pandemic, some students did not have the internet access necessary.
To help the coalition, people should take a pledge with the coalition, share alerts and advocacy from the coalition, organize their own communities and connect local efforts with the coalition's.
"We're calling our general assembly down a new path, down a new road toward fully funding public education," Muhammad said.
Be the first to know
Get local news delivered to your inbox!