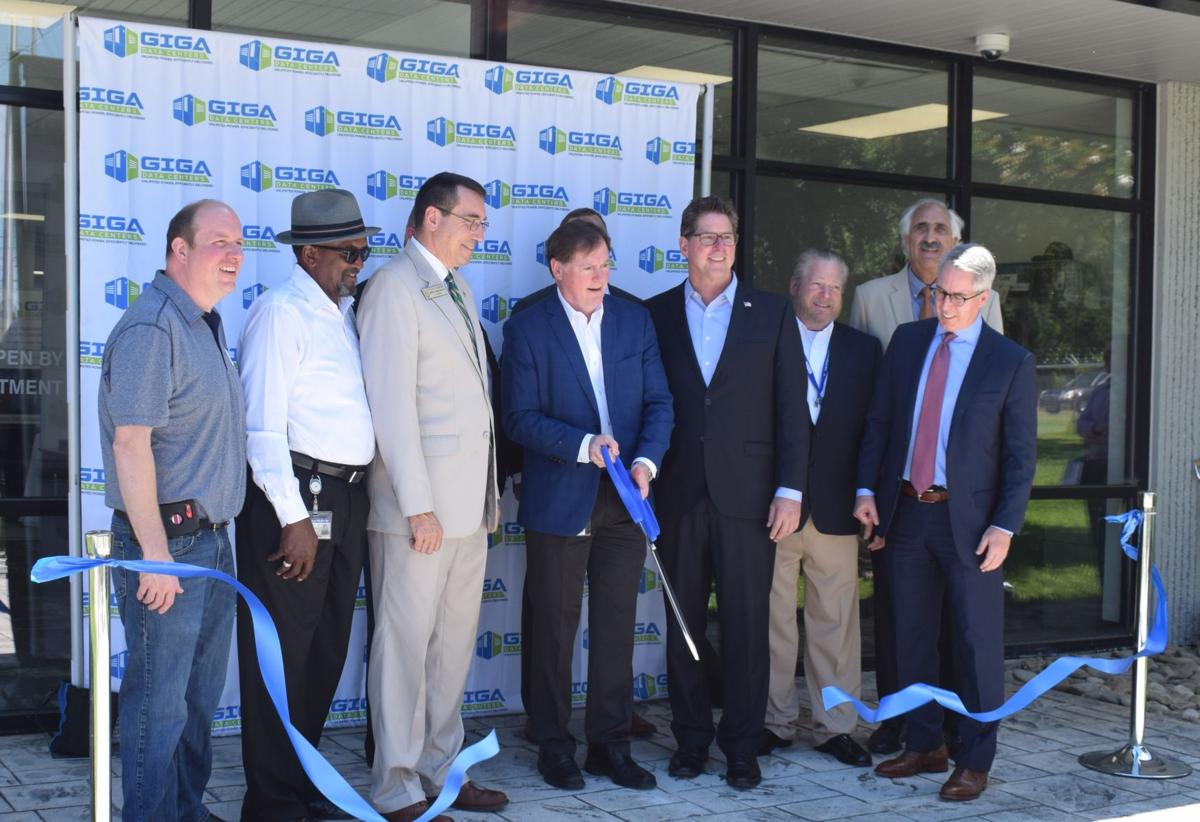 GIGA Data Centers held the grand opening of its new Mooresville center Friday at its location on the corner of Timber Road and South Main Street.
The event was held in the 165,000-foot facility's 120,000-foot data hall, still half-empty, storing cabinets upon cabinets of servers. A soft hum acted as white noise, which masks the sounds of other noises, as people went on a facility tour, met the center's partnering companies and heard local officials.
"We will run out of floor space before we run out of power for his facility," GIGA Business Development Executive Brad Dillard said.
Dillard explained the center was powered by two green and renewable Duke Energy plants via high-reliability transmission lines.
"We saved a lot of money using a system that's cutting edge," GIGA Chief Engineer James Longacre said.
Longacre said the center will allow for a high density of servers because there are raised platforms where more cabinets can be stored above those on the floor.
The facility also uses the air from outside without a chilling plant to cool the servers, allowing costs to be much lower.
Co-founder Daniel Robbins said for every dollar IT spends, two cents are spent on energy.
"Sustainability matters and sustainability reduces the cost customers have to bear," co-founder and CEO Jake Ring said.
Don Frame, Lenovo's North American data center group director, said one of the three objectives for the company was environmental responsibility.
The other two were being able to provide services closer to the data users and scalable solutions that will work for small and large companies.
"We've been building 21st century data solutions, and we've been looking for a 21st century infrastructure partner," Frame said. "That is GIGA Data Center."