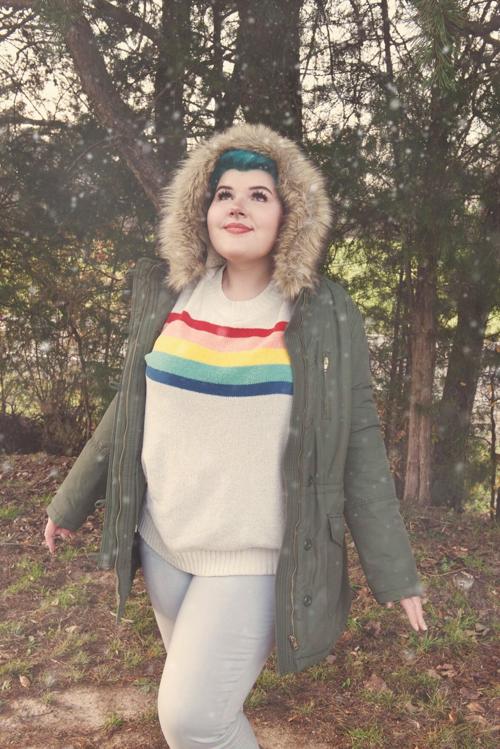 Feeling the weight of a quickly-approaching Christmas holiday without being able to see her immediate family or significant other, Kayla Vega began to write a song. "Where is Santa Claus? The child in me wants to know," she wrote.
Many people around the world are heading into the final days before Christmas with the same kinds of feelings, but Vega, a singer-songwriter from Mooresville, with her new song "Christmas A New Way", aims to inspire hope.
"A lot of people have joy and spirit during Christmas time," Vega said. "I wanted to keep that alive."
The song, which was released on Dec. 4, urges listeners to not bemoan what the pandemic has done to the holiday season, but to enjoy it for what it is with those you are closest to.
"When I was writing, not only did I think about myself, I thought about all of those people who have suffered from this virus," Vega said. "Whether it's not being able to see someone or losing a loved one, we're going to have to celebrate Christmas in a different way.
"We'll have next year when everything kind of returns to a sense of normalcy and we'll be able to see each other," she added.
Vega's song encapsulates the feelings of many this Christmas season. Those that will be unable to travel, those confused about how to handle what is always a joyous time of year despite the pandemic, and those whose inner child is wondering where the magic may have gone.
"I think the most impactful line is the beginning, 'Where is Santa Claus?'," Vega said. "I'm sure a lot of children are confused and they don't fully understand what is happening right now. I wanted to try and reflect that sense of childlike fear I have in myself."
Vega has also committed to donating all of the proceeds from the sale of her new single to FeedNC, a not-for-profit food bank in Mooresville.
"I just want to do something greater than just write music," Vega said. "I've been working with them for the last three years and I saw this as a contactless way that I could still help them and people in need."
"FeedNC is honored to be chosen as the recipient of the proceeds from Kayla Vega's new Christmas song," Lara Ingram, executive director of FeedNC, said. "We are so thankful for her compassion for our community and for her appreciation for the mission of FeedNC. The need has been great in 2020 and it is only because of the generosity of inspiring individuals like Ms. Vega that we can meet that growing need."
Vega hopes that her song can help people through what could be a difficult holiday season, because, as she says in the song, "We'll have next year to say we missed a Christmas".