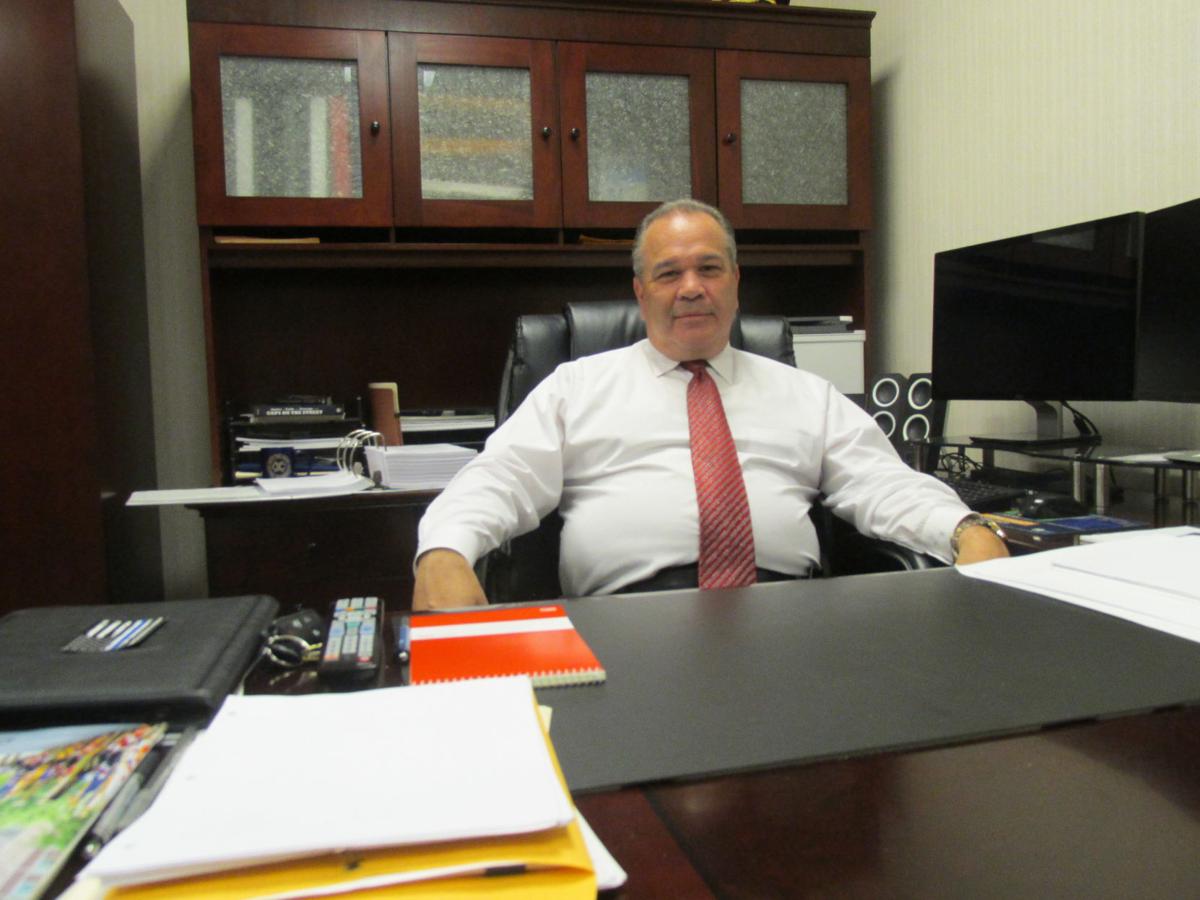 Ron Campurciani is working to uplift and restructure the Mooresville Police Department during his first weeks as acting police chief.
Campurciani, 57, has been working in the law enforcement field since he was a police officer in 1985 in Dover, New Hampshire. His experience is helping him recast the Mooresville group. His focus in his first few weeks has been on restructuring the department, helping the officers heal from the recent loss of a K9 officer and getting to know the community.
Police Chief Damon Williams remains on administrative leave with pay while an ongoing investigation into allegations of a hostile work environment continues.
Campurciani's expertise shone through as he talked about his plans to move the Mooresville Police Department forward and into an even more effective system.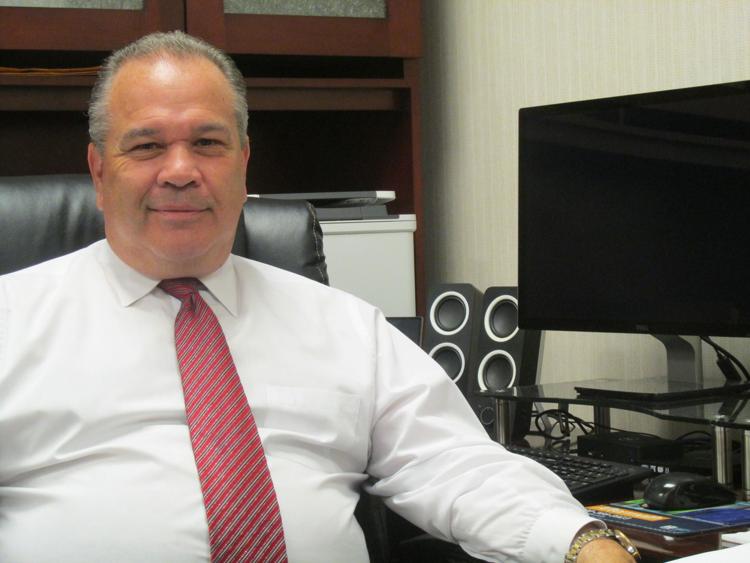 Under Campurciani, the police department is currently working on restructuring its hierarchy, a process begun in July.
"So now, instead of having a deputy chief and two majors we are having three assistant chief positions," Campurciani said.
Campurciani outlines problems he sees with what he calls a tall hierarchy, or one with fewer people at the top and a more triangular design to the bottom.
"It creates a bottleneck when you get up to the top so decisions don't get made quick, if they get made at all," he said. "It gets sort of lost. It slows the process down and it can be frustrating for the people at the lower level."
The Mooresville Police Department was not big enough to be set up with this type of hierarchy, Campurciani said. He foresees positive changes with the new structure, which he refers to as a flat hierarchy.
"It speeds up decision-making because now you don't have to go through that second and third layer to get a decision made… another thing that does is decentralize decision-making," Campurciani said.
"What that does, though, is it helps (more people) make decisions that they wouldn't have made before ... and it helps them as they advance and they want to move up in the ranks … they are more comfortable now making decisions that they never had to make before or weren't allowed to make under the other system," Campurciani said.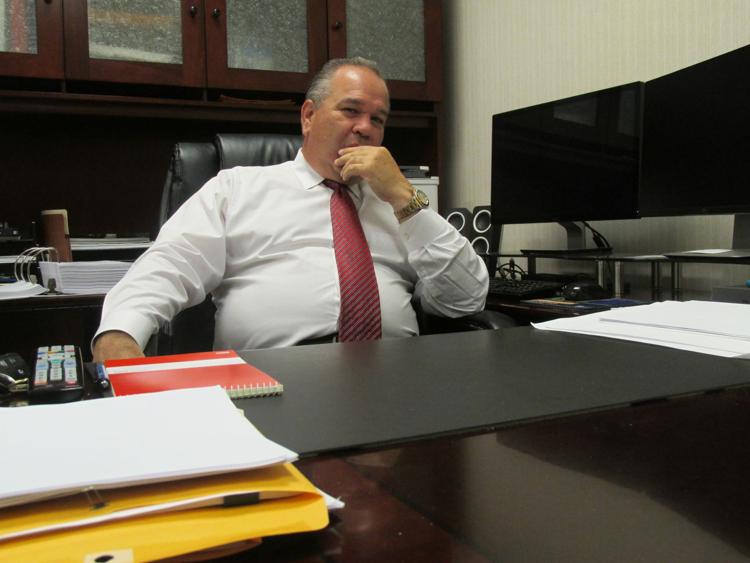 This is essentially on-the-job training, he said.
"This will help with the confidence of the officers in these roles to make effective decisions," Campurciani said. "The other thing it does, that I am absolutely a proponent of - and it's going to sound weird coming from me - it also gives credence to promoting from within when you lose a chief ... I am not a fan of going outside of a department for a chief and I know that sounds weird because I am sitting here."
Campurciani said that he thinks there are two reasons a person should come into a police department from the outside – one of which is that decision-making isn't happening, which is why he's restructuring the department.
"So this (the flat hierarchy) solves a few problems – speeds up communication, gives the employees more power, empowers the supervisors to make decisions and I think it sets them up for advancement whatever that may be down the road," Campurciani said.
The new restructure should hopefully have officers in place by mid to late August, Campurciani stated.
Campurciani brings a wealth of experience to his role.
The 34-year veteran of law enforcement worked with the federal Drug Enforcement Agency task force in 1988 as well as later running a narcotics unit of a police department, being a captain, administrative captain and then taking over as chief before retiring from the West Springfield, Massachusetts department in May 2018.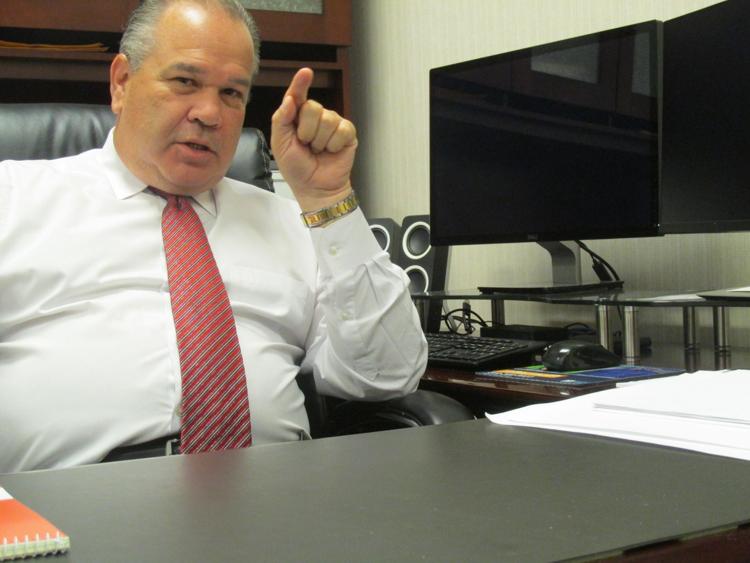 Most recently, Campurciani worked as the executive director of the Western Massachusetts Police Chief Association.
Then he learned about the interim position and looked into it, even though he admitted didn't know where it was.
The Mooresville Police Department utilized a recruiting company to hire a six- to nine-month interim police chief, utilizing only a photo of the outside of the station and the location of North Carolina, he said.
"I didn't know it was Mooresville to be honest with you," Campurciani said. "It didn't give a location, it just said North Carolina.
"And I can't tell you the timing of it, because I did get a call 'so you are interested in the interim police chief in Mooresville' and I said… like I am, because that was the first I had heard the name.
"Then I got off of a plane one day and I was at the Charlotte airport."
This is the first time Campurciani has been in North Carolina, other than a few layovers in Charlotte, but he loves the area and the inviting community.
"The people down here is great, the department is great … the people are very friendly down here, very welcoming," Campurciani. "This town certainly supports this police department, which is refreshing … it's a little different than what I am used to, to have this much support."
He said Mooresville, unlike many police departments, continues to get the financial support it needs in order to avoid the personnel cuts that many other locations across the nation face.
"And the town supports the police department through money and budgets … which is refreshing to see," Campurciani. "That's really refreshing to see down here ... that the budget has increased over the years."
In addition to structural changes, Campurciani is making a point of developing a personal relationship with the officers - as well as helping them to grieve after the loss of K-9 Officer Jordan Sheldon, who was killed during a traffic stop in May.
Campurciani said his priority was meeting with Sheldon's mother and family, something he specifically blocked out time to do.
"That was an absolute ... the first thing on my list," Campurciani said.
The second thing on his list was to get everyone together, the police and their families.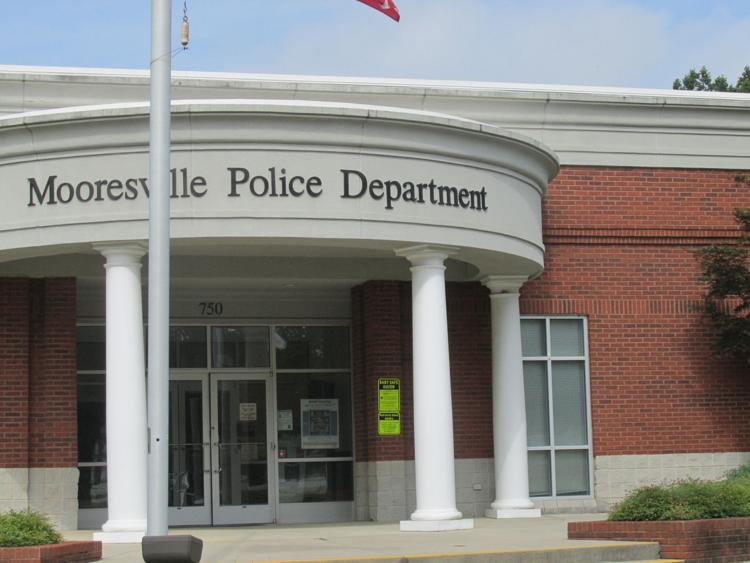 They had not had a chance to grieve, Campurciani stated. The get-together was held July 11 with a turnout of around 140 people.
"If people have stuff to say let them say it, if they want to cry let them cry ... whatever they need to do," Campurciani said.
Campurciani, who himself has experienced having an officer lost in the line of duty as well as even having a close call while in the line of duty, sympathized with all of the officers and families affected by the loss of Sheldon.
"It is a hard thing to deal with," Campurciani said about the loss he has experienced.
He saw relief from the Sheldon event, Campurciani stated.
"It was pretty clear it had to be done; you could see that people were still grieving, you could see it in their eyes," Campurciani said.
Campurciani is currently in Mooresville alone but has a strong family support system. His family knows he is doing the right thing by helping Mooresville out. His twin daughters also sent condolences to Sheldon's family.
"My daughters said, 'Make sure you tell the family we are sorry about what happened' and when I got up in the morning, they texted me again and said, 'Dad make sure you tell the family I'm sorry' ... that was unsolicited, they were (not) told to say that, they just get it," he said.
He added that the community has made is easy for him to feel at home.
"Boy, I tell you what, there is a lot ... You have a lot of good people here ... the majority of these people here just want to do their job and feel their command staff, the chief, and the people around them support them and appreciate what they do here," Campurciani said. "The fact that ... it made it really easy to come here, to be honest with you, because when you have that... it makes it so easy to make the changes you need."
Campurciani does not know if he will be in Mooresville for more than six months, but said he is open to talking about it more in the fall.
In regard to his platform and position, Campurciani said he plans to be a positive influence on the department by understanding the community, the people and the police officers.
"The answer is pretty simple, I think it is too early... I don't know... For myself I don't know... and it is too early for the town to ask me that because they don't know either," Campurciani said.
Get local news delivered to your inbox!
Subscribe to our Daily Headlines newsletter.