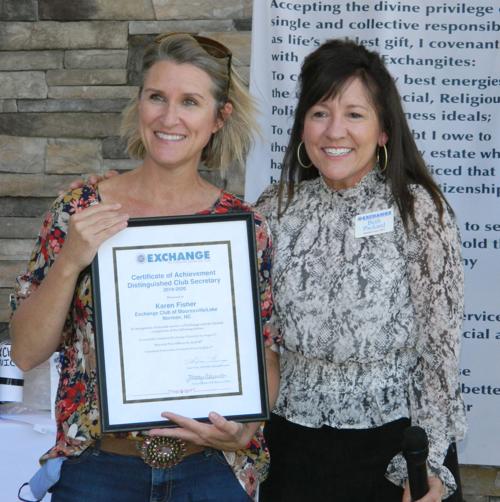 At the Oct. 8 meeting of the Exchange Club of Mooresville-Lake Norman, Karen Fisher (left) received a Distinguished Club Secretary Certificate of Achievement. This honor was presented to Fisher in recognition of her "notable service to Exchange for 2019-20." This meeting at Liberty Park was the first in-person meeting the club has been able to have since the beginning of the COVID-19 pandemic, and club president Beth Packard shared that she wanted to wait and make the special presentation when the group could once again meet in person.
Get local news delivered to your inbox!
Subscribe to our Daily Headlines newsletter.