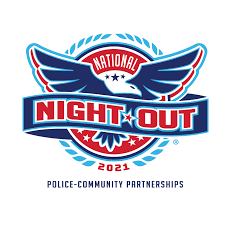 The Eastern Heights Community Watch will sponsor its own National Night Out event on Tuesday.
It begins at 6 p.m. at Willow Valley Park on East McLelland Avenue.
It is free and open to the public.
National Night Out is a nationwide initiative with thousands of communities coming together to fight crime and drugs, aided by national sponsor Target. The event will offer free food and activities.
The Mooresville Police Department will not hold a National Night Out event Tuesday but is planning a Mooresville Evening Out at a later date.
The Mooresville Police Department is looking forward to hosting one of their first larger community-oriented events since the pandemic, welcoming residents for fun, food and fellowship at the "Mooresville Evening Out," the department announced on its Facebook page.
While the event is still in the planning stages at this time, Robert Dyson, Mooresville Police's assistant chief, said the department is excited to have a chance to continue to strengthen the relationships that they have with town residents.
"Our officers always enjoy being able to interact with our residents in a positive, family-friendly atmosphere," Dyson said. "We really missed being able to hold a community event of this scale last year, so we hope this year can be more successful than ever, bringing neighbors and the department together to mingle and make connections."
The event doesn't have a firm date at this time but is projected to occur in mid-August or early September. Visit mooresvillenc.gov or the town's social media sites for more information on the upcoming event as is it posted.