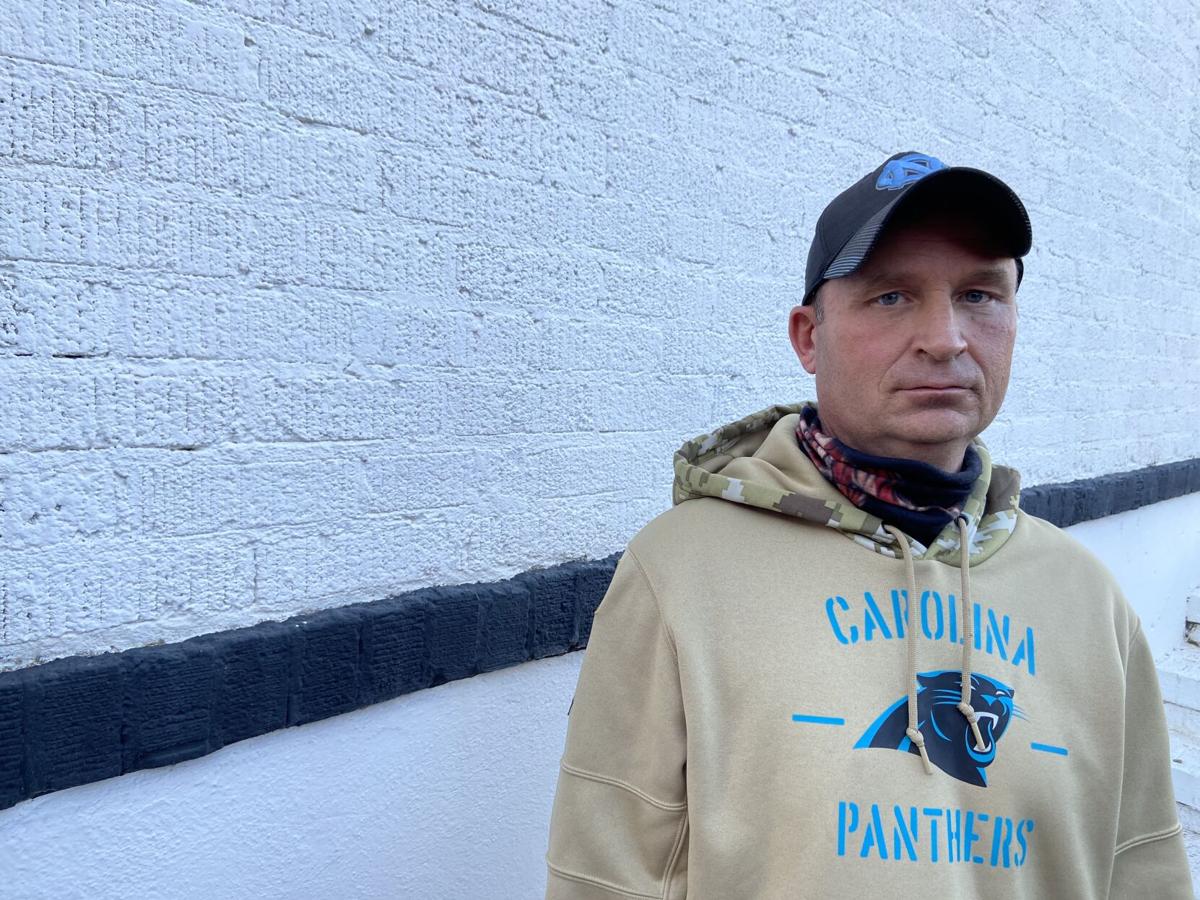 When Brent Glastetter went to a store in Mooresville last month, he expected it to be like any other trip to an auto parts store. But before he knew it, he was defending himself from a man who he said attacked him for not wearing a mask.
The choice to wear a mask during the pandemic is often more than just a personal decision, but for Glastetter, he said unless required, he doesn't wear one because he is "a little claustrophobic." But no matter what the reason was, it was clear to Glastetter that wasn't up to another customer at the store to enforce.
"People can't take the law in their own hands and be all vigilante about stuff," Glastetter said. "What's right is right and what's wrong is wrong, but obviously he was wrong."
The incident happened at an auto parts store on River Highway in Mooresville in October. Glastetter said the 46-year-old man started the confrontation when he asked Glastetter why he wasn't wearing a mask. Glastetter said he wasn't required to, and according to him, that's when the man asked him to leave. Since he wasn't an employee, Glastetter said he saw no reason to comply.
And that's when the first punch came, which Glastetter said caught him off guard and forced him to begin defending himself from punches, kicks and other attacks. He said the physical confrontation went on for several minutes. He said he was shoved into the shelves at the store and knocked to the ground.
"I was in shock," Glastetter said. "I was just trying to defend myself."
Finally, Glastetter got to his feet and blocked the door saying he wasn't going to allow the man to leave until police arrived. He said store employees convinced Miller to let him go after his license plate was copied down.
Christopher Gray Miller was later arrested by the Catawba County Sheriff's Office on Oct. 23. and according to Glastetter's attorney, Ken Darty, will have a court date on Dec. 10. for the charge of assault to inflict serious injury. Darty also said that there will be a civil lawsuit as well. 
Attempts to reach Miller or his attorney were unsuccessful as of Tuesday morning.
Glastetter said he had 15 stitches from the attack, along with cuts and bruises from the encounter. He had a cut from one of the kicks on his hip. 
Glastetter said he isn't opposed to wearing a mask, and often will when asked. He joked he hopes social distancing remains even after than pandemic and said he makes sure to give others space in public, but he isn't comfortable wearing a mask.
"What's the law? If we have to wear it, I'll wear it. If it is mandated, I'll wear it," Glastetter said.
He said he would have left the store if an employee had asked.
The state has had a mask mandate since June since Gov. Roy Cooper signed an executive order. That was strengthened on Monday but regardless of whether Glastetter was wearing a mask, Darty said it's clear it wasn't up to Miller to enforce the mandate.
"You don't take the law into your own hands with vigilante-type behavior. We can't have that kind of behavior," Darty said. "The guy is very fortunate because Brent would have been justified in using whatever force necessary to defend himself, up to and including deadly force."
Follow Ben Gibson on Facebook and Twitter at @BenGibsonSRL