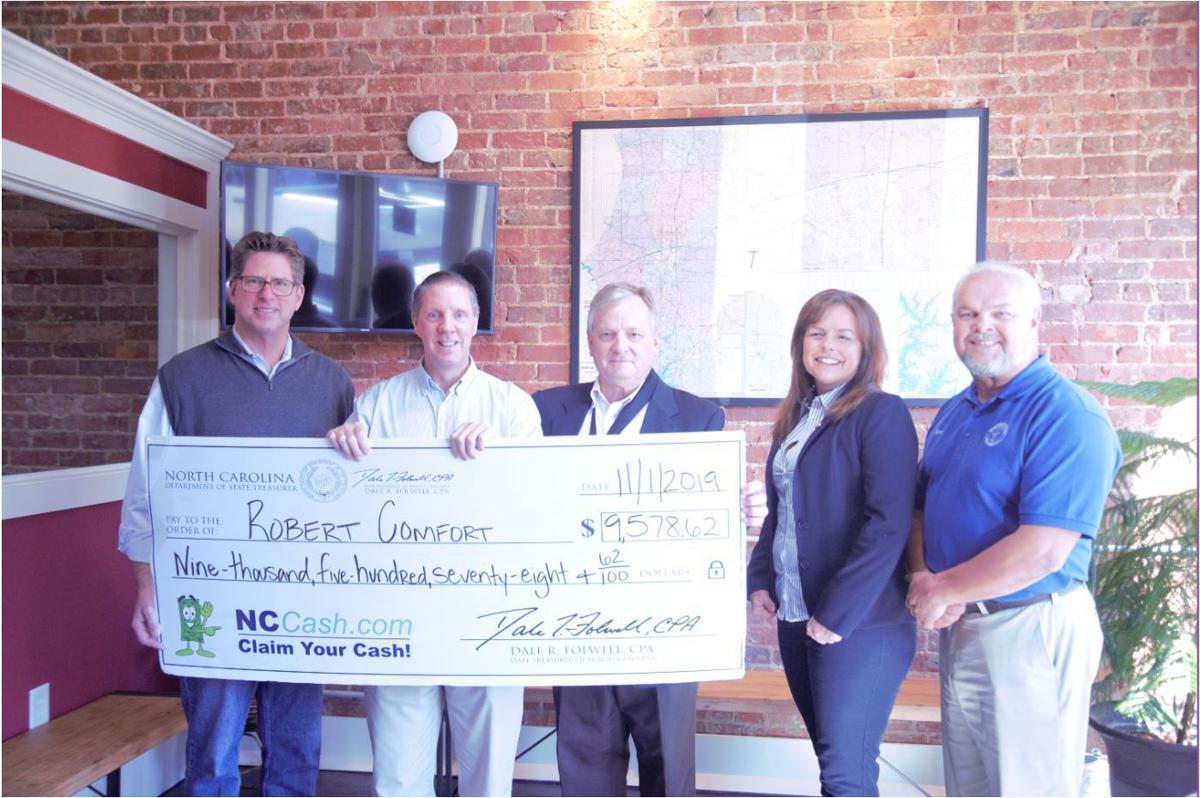 Robert Comfort had a great start to November. The state gave him $10,000.
"This isn't a trick. It's a treat for you," State Treasurer Dale Folwell said.
The state has more than $800 million in unclaimed money, waiting for recipients to find it. Folwell said people were more likely to receive money from the Treasury Department than winning the lottery.
"We have more records of things than we have population," Folwell said. "We have 11.5 million records of things that belong to people like you."
The department is set to give $70 million to rightful owners this year.
Anyone can check if they need to claim money at nccash.com for free.
People who have changed their name should search with their original name as well as their current one.
"We have some interesting things from the treasury office other than money. We have some baby's teeth. We have some silver teeth. We have some gold teeth, and we have some false teeth," Folwell said.
"The reason is every abandoned lockbox, either one that's abandoned or the bill is not paid, those lockboxes get drilled by the bank … We just got 2,000 boxes of stuff that we have to inventory."
State Sen. Vickie Sawyer has been notifying people in her district who are owed money. She called Comfort, who was confused at first. Sawyer said people often thought she was tricking them at first.
Comfort said he was the beneficiary of an account he hadn't been aware of.
"I'm planning on a cruise," Comfort said when asked what he would do with the money. "Cruising down to the Walmart and back."
Get local news delivered to your inbox!
Subscribe to our Daily Headlines newsletter.