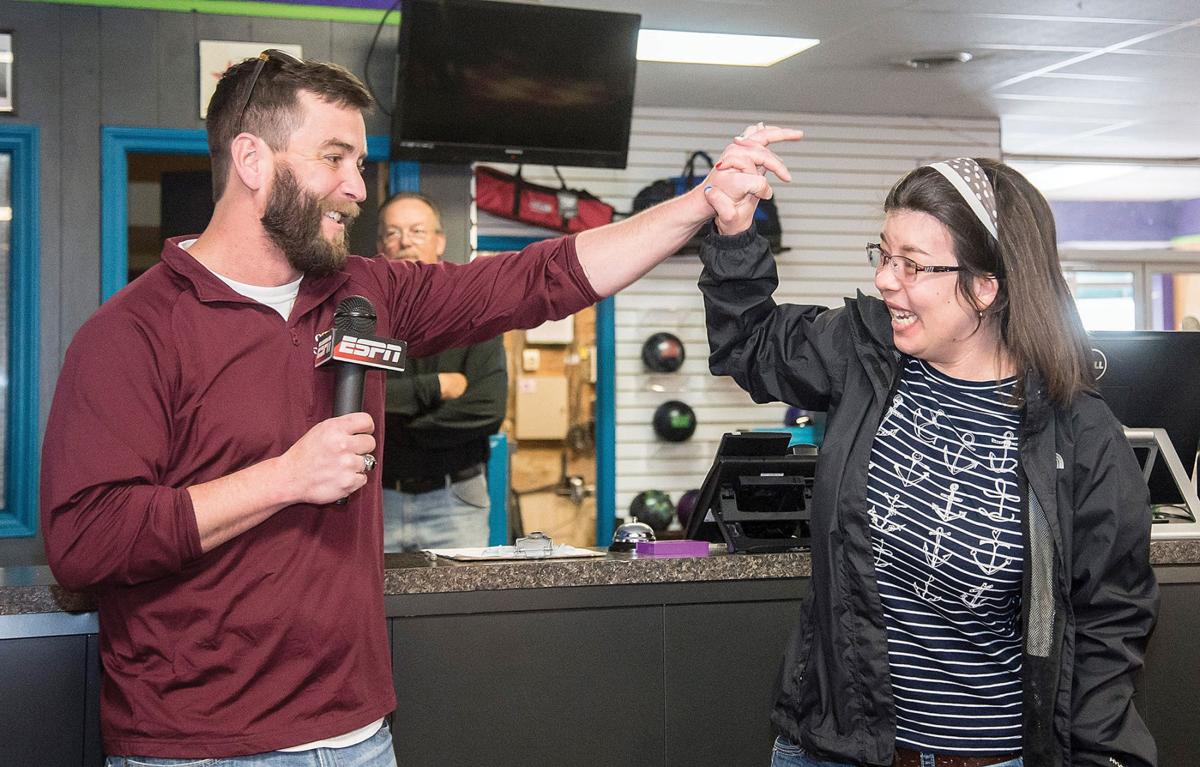 Mooresville's Kristen Milstead is one of nine athletes across North Carolina to become an official spokesperson for Special Olympics.
Milstead, 27, participated in the Global Messenger Training Program Aug. 16-17 at the Special Olympics North Carolina headquarters in Morrisville, said SONC President/CEO Keith L. Fishburne.
The Global Messenger Program is one of several athlete leadership programs offered by Special Olympics through which athletes can demonstrate leadership skills outside of sports. In the two-day training, athletes learn facts about Special Olympics and how to make an effective presentation. As part of the training, athletes created their first speech and presented it to the class.
As Global Messengers, Special Olympics athletes recruit other athletes and volunteers and give public education presentations that allow them to share the personal impact Special Olympics has had in their lives.
SONC Director of Digital Media Katie McGhee of Raleigh, SONC Director of Communications Madeline Safrit of Raleigh, SONC Athlete Annie Tane of Chapel Hill and Perry Flynn, a UNC Greensboro professor of speech pathology and SONC board member from Greensboro, served as trainers.
Athletes were nominated to attend the training by Special Olympics North Carolina local program coordinators.
Milstead is a medal-winning Special Olympic athlete. Her primary event is downhill skiing but she also has participated in sailing and track events as well.
In 2017, Milstead won two silver medals at the Special Olympics World Games in Switzerland. She has represented Special Olympics on a local, state and regional level.
Global Messengers are available to make presentations about Special Olympics to communities across the state. To schedule a speaker, contact McGhee at 919-719-7662, ext. 112 or Safrit at 919-719-7662, ext. 110.
Get local news delivered to your inbox!
Subscribe to our Daily Headlines newsletter.