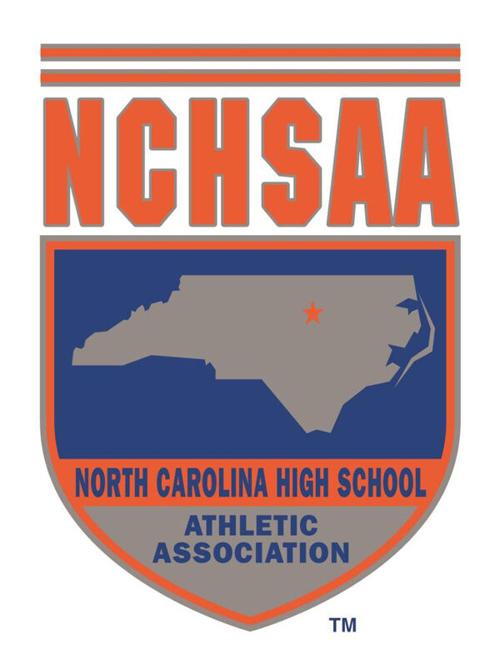 Following in the leading footsteps of the state's government officials, the N.C. High School Athletic Association will also be taking steps to modify its guidelines for public school-related athletic activities as well early next week.
On the heels of earlier this past week's announcement by N.C. Gov. Roy Cooper that the state has progressed into the 2.5 phase of the Safer At Home reopening process caused by the COVID-19 pandemic, the NCHSAA will also be making plans to adjust its schedule accordingly.
As of late last week, the state advanced into the next level that will, among other particulars, allow more people to gather in a single place at both inside – from 10 to 25 – and outside – from 25 to 50 – gatherings. As a result, the state's governing body for North Carolina's public schools sports programs will also make amends.
The NCHSAA presently limits the number of participants – athletes and coaches combined – in its allowed workouts to 10 attendees inside and 25 for outdoor affairs.
"In light of this,'' said Que Tucker, NCHSAA commissioner through a mass email to the state's member schools, "the NCHSAA staff and board of directors are developing guidelines that will incorporate the changes included in the 2.5 phase, such as increased numbers of individuals at mass gatherings.
"The modified guidelines,'' continued Tucker, "will be released and go into effect on Tuesday. Other updates will be shared at that time."
As it now stands, NCHSAA member programs have been unable to conduct any type of sanctioned organized athletic activity since March 13 due to coronavirus-related concerns. Various adjustments in the schedule have taken place since then.
Most notably, the organization released its updated school sports revised schedule for the already-in-progress, 2020-21 school year in mid-August that determined specific start times – relating to both practices and regular-season slates – for all sports due to continued COVID-19 concerns.
As a result, the sports of girls and boys cross country and volleyball will be the first to get underway when allowed to begin practices on Nov. 4 in preparation for the start of play that can start no earlier than Nov. 16.
Among the more notable season changes reflected by the NCHSAA schedule finds the sport of football, traditionally a fall sport activity, and wrestling, usually conducted during the winter season, now taking place at other times of the calendar year. Football will now be held beginning with practice on Feb. 8 and games played through the middle of March. Wrestling will now take place from April to June.