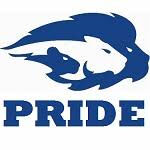 A bid by Mooresville to house one of the state's top four overall high school level athletic programs came oh-so tantalizing close to taking place based on earlier this week's official release of the final albeit somewhat tainted results of the North Carolina High School Athletic Association's Wells Fargo Cup standings.
Mooresville-base Pine Lake Preparatory placed as the runner-up in points in the NCHSAA's smallest 1A classification to account for the only area-based entry to fashion a top-10 showing within any of the four classes.
Final points standings were released Monday.
Officially, Pine Lake Prep accumulated a total of 270 points to place as the second-place finisher behind class Wells Fargo Cup champion Lincoln Charter's 302.5 points.
Like all other public school sports programs across the state being conducted under guidance of the NCHSAA, Pine Lake was also denied a chance to potentially enhance its status after the conclusion of the state's winner sports season as well as the entirety of the spring season was canceled due to complications caused by COVID-19.
No other area school sports program posted a placement among the classification's top-10 lists.
Wells Fargo Cup points are determined by a system based on performance in state championship events.
All schools that finish in the top eight positions (plus ties) earn points. In the playoff events involving teams from more than one classification, Wells Fargo Cup points are awarded based on the school's standing against other schools in its own classification. If fewer than eight schools from a classification compete in a sport, only those schools that are represented are eligible to receive the Cup points.
Points are awarded for all sports as follows: 50 for first, 45 for second, 40 for third, 35 for fourth, 30 for fifth, 25 for sixth, 20 for seventh and 15 for eighth. In the event of a tie, the schools receive an equal number of points based on the number of teams that tie and the number of teams that finish higher in the standings. Five points are awarded for each sanctioned sport in which a school competes.