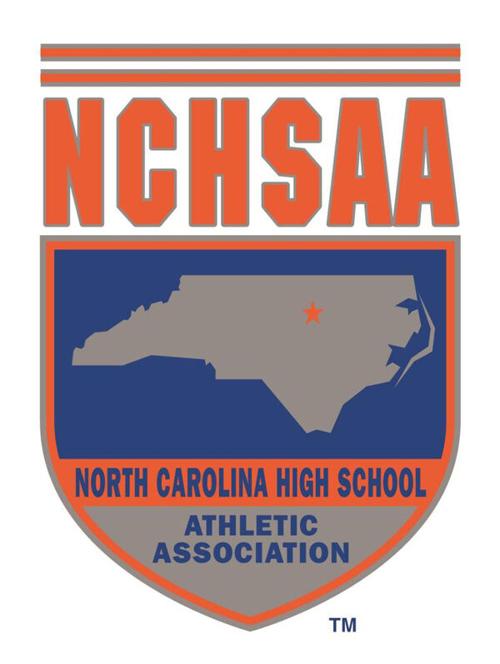 Did somewhat say 'playoffs?'
                Earlier this week, the N.C. High School Athletic Association revealed even more details concerning the 2020-21 high school sports season that was highlighted by the inclusion of postseason play in each sport.
Doing so largely in response to earlier this month's decision by N.C. Gov. Roy Cooper to advance the state into a Phase 2.5 of the "Safer At Home' plan related to the COVID-19 pandemic, the NCHSAA also outlined new guidelines for scheduled workouts that are now in effect for the sports programs as well. The new standards actually began as of Tuesday
"As you know," said NCHSAA Commissioner Que Tucker in a provided statement, "N.C. Phase 2.5went into effect Sept. 4. In this phase, mass gathering numbers have increased. Effective Sept. 8, the NCHSAA member schools can abide by those numbers. In a Zoom meeting, Modified Sports Regulations and an updated calendar, to include playoff dates, were unanimously approved by the board members."
                Previously, the state's sports-related governing body for North Carolina's public schools revealed a revamps school year sports calendar that had only consisted of dates for first practices, contests and end-of-season play.
                Now there is also an outline for postseason play to take place as well.
                In most cases, a total of 32 teams will merit qualification for state playoff participation. The number represents a 50 percent reduction in postseason qualifiers in many cases.
                Team-related playoff rounds will be reduced from six for five rounds for all sports with the exception of football. The latter will be comprised of four rounds instead of five with the third being the equivalent of the regional finals and the fourth serving as the state championship phase.
                Football playoff brackets will be reduced to a pair of 16-team fields within each of the state's four classifications. All playoff contenders will be determined based on in-conference performances.
                The sports of tennis and wrestling will only engage in individual postseason play, with the dual-team portion of action for both are being eliminated.
                Second-season brackets will be predetermined. The size of the conference will be used to determine the number of qualifiers from each. Leagues comprised of 1-6 members will receive one automatic playoff berth. Circuits consisting of 7-8 members will be contesting for two automatic bids. Conferences comprised of nine or more teams will receive three guaranteed berths.
                Wildcard teams required to fill available bracket openings will be determined based on in-conference winning percentages.
                To be considered eligible for the playoffs, teams must fully participate in conference competition as determined by the respective league.
                Currently, the maximum number of contests allowed for the majority of the sports is 14. Conference postseason tournaments will be allowed as long as the maximum allowed number of appearances is not exceeded. League tournament outcomes can also be used to determine playoff participants.
                Pre-season scrimmages are permitted, but they are limited to no more than two teams. A maximum of one scrimmage limited to two hours will be allowed for each sport.
                As part of the new guidelines, the NCHSAA will adhere to the relaxed restrictions upping the total number of people attending an indoor gathering to 25 and increasing the number of attendees at an outdoor affair to 50.
                Under the present plan, the NCHSAA is allowing the start of the 2020-21 state school sports year to get underway with cross country and volleyball in early November. 
Get local news delivered to your inbox!
Subscribe to our Daily Headlines newsletter.