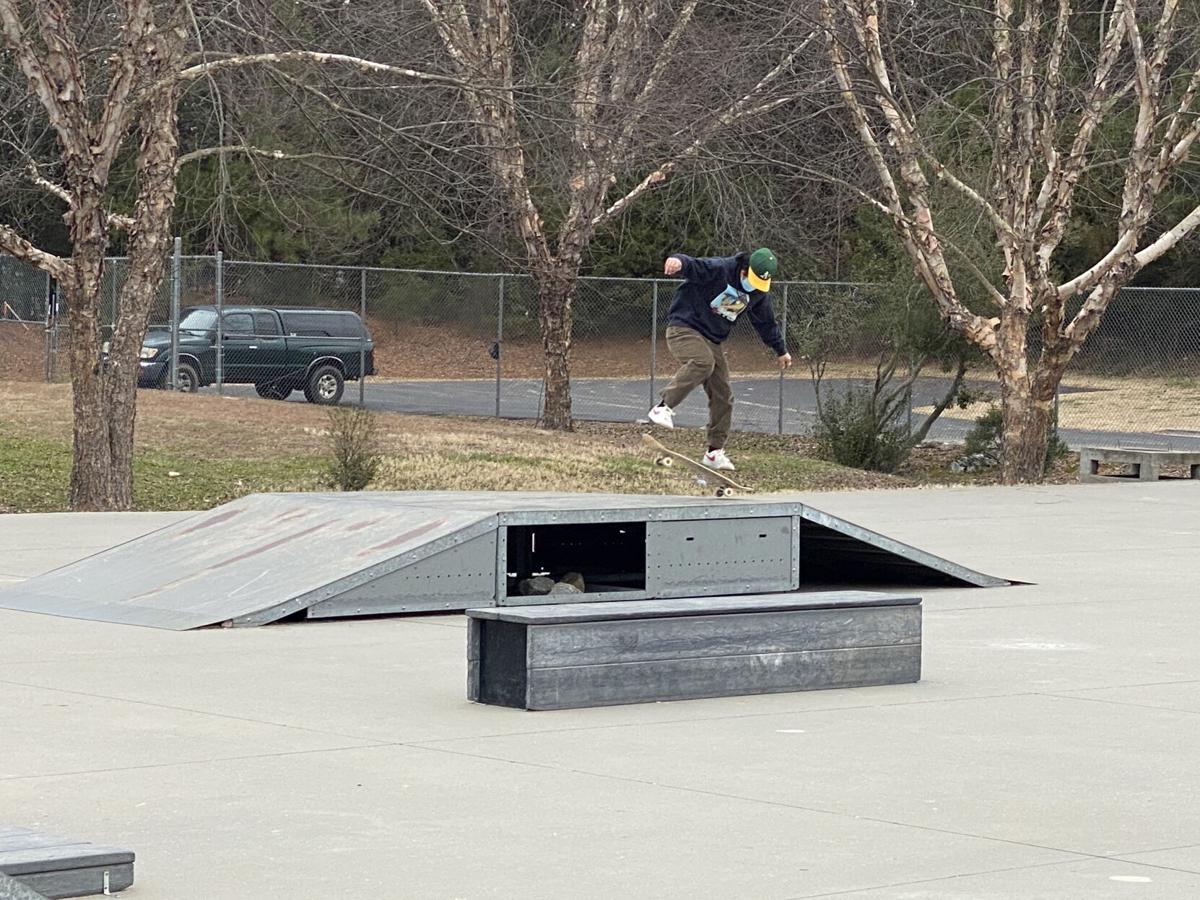 The skate park community wants to see a mix of street and transitional elements as well as beginner sections in the proposed new design for a bigger and better Mooresville Skate Park.
That's according to the majority of more than 300 survey responses received in early January by CLH Design and Team Pain, the design firm and renowned skate park specialist company hired by Mooresville to turn its existing skate park into a state-of-the-art facility.
Based on the survey responses, Mooresville Parks and Recreation Director Pam Reidy said during a second virtual public input meeting held Thursday, "It was really clear what it is you're looking for in a skate park."
But, for Team Pain to create its final version of a new proposed skate park, those interested must complete another survey at https://s.surveyplanet.com/WyPsPNwtb and choose their favorite of five concept plans. "We really want to hear from you on what do you like about them, what do you not?" Reidy said. "And, just to make sure that what we end up with as a final design that we present to you is exactly what you're looking for in your skate park."
"We've got our details," said James Covington, Team Pain skate park design consultant. "We know what kind of ledges and rails and all kinds of stuff you guys want in the park. We know what you want to see in a bowl. We know what you want to see in a street course … But, right now, we really just need to see which one of these conceptual layouts you guys think is the best. And, then, we are going to jump in and get into those details. So, what you guys are seeing here is just kind of place holders to help us decide what's going to be the best layout for this park based on what you guys want. And, then we're going to start plug in those really cool details where it's going to become Mooresville's very unique skate park."
The town's current skate park, an approximate 16,000 square-foot fenced concrete pad with rails, boxes, ledges and used, prefabricated metal ramps, was built in 2008 at a cost of $436,349. Plans for a second phase of construction which included an urban street course with two concrete bowls never materialized when the recession of the early-2000's hit.
Since then, the 12-year old skate park has reached the end of its lifespan with the town temporarily closing the park for repairs numerous times over the years.
At a Mooresville Board of Commissioners retreat Feb. 18, Town Director of Facilities and Construction Chris Wyckoff said the skate park is going to be expanded into a 1,600 square foot-space next to the original skate park, he said. Restrooms and lighting will also be added. The goal is to complete the park's design this summer with the total project costing $1.5 million, Wyckoff said.
But, how much town funding will be allocated to the project in the proposed 2021-22 fiscal year budget is up to recommendations by town staff and the Board of Commissioners during budget workshops in May, Reidy has said.
It's up to the community to decide which of the five concepts, each with their own design elements made up of street courses, pump tracks, bowls, snake run obstacles and areas for intermediate and beginner skaters and bikers, Covington said.