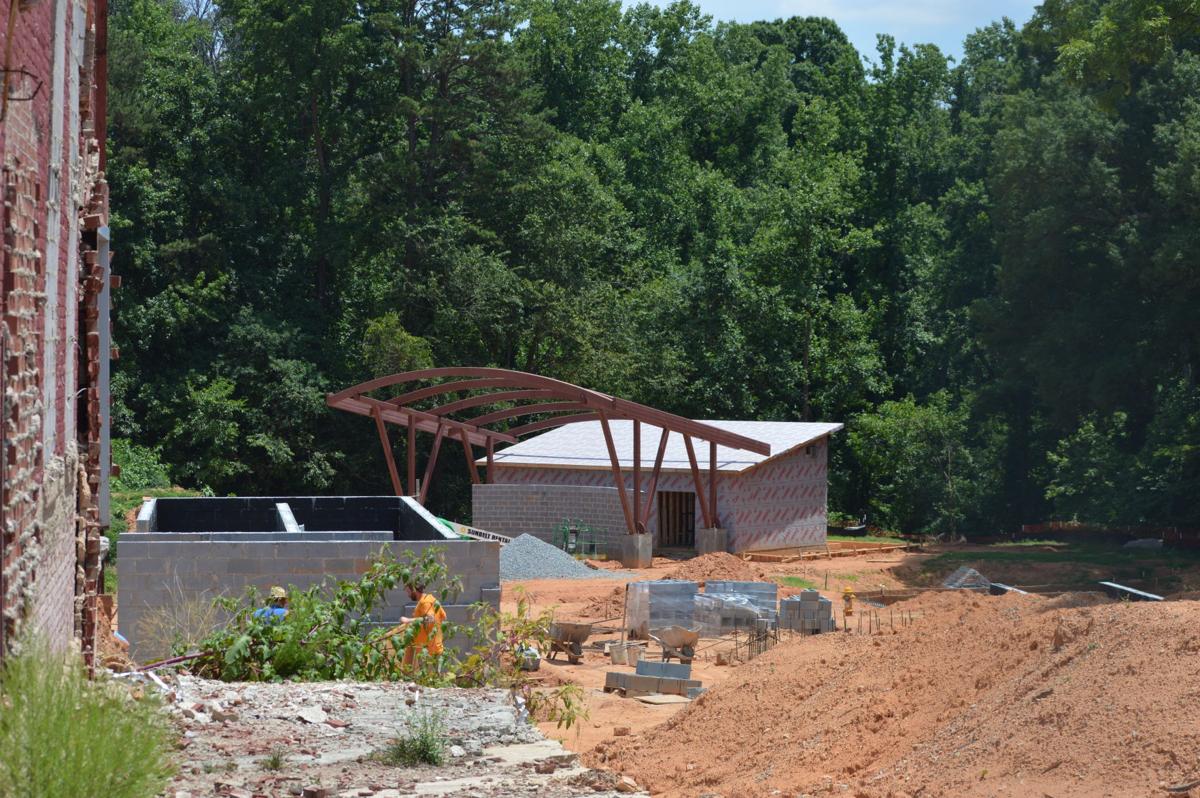 Residents will have a chance to give their input on the town's proposed War Memorial and Liberty Park Visioning project July 9 from 6-8 p.m. during a meeting at the existing War Memorial Recreation Center on North Maple Street.
The open-house style meeting is the second that has been scheduled in order for the public to consider options for a new recreation and community center and renovations at its adjacent park.
The new War Memorial is part of the town's 2016 Culture, Parks and Recreation Master Plan and will take the place of the current 70 year-old War Memorial building that town officials say is long overdue for replacement. The 15.5-acre community center property includes the building itself, three lighted tennis courts, a swimming pool and Liberty Park.
Parks and Recreation Director Pam Reidy said Tuesday during a phone interview the July 9 meeting will allow community members to view posters depicting different layouts of the new War Memorial Center and Liberty Park.
These options, created by Barker Rinker Seacat Architecture, a Denver, Colorado-based firm specializing in community recreation projects, are based on public input given at the town's first Visioning project meeting held earlier this year. The options are also based on bi-weekly video conferences between the consulting firm and the project's executive team in Mooresville and results from a public survey, Reidy said.
These layouts include possible amenities like an indoor pool, cardio and fitness areas, an arts and crafts room, child watch areas and "really fantastic views of the park that we get from a site that has so much topography to it," Reidy said.
The proposed layouts call for a full demolition of the current War Memorial building except for the pool, which will be replaced at a later date upon the end of its life cycle, Reidy said.
Those who come to the open house will not only get a preview of what the site could look like but will learn the total project costs and potential operating hours, Reidy said. One further option for the building includes keeping it on its existing site and placing parking across the street where the current parks and recreation department is located, she said. The other option is to close Maple Street and expand the War Memorial Center across it to allow closer access for parking, she said.
After the meeting Tuesday, the consultants will use information gathered to create a final feasibility report to present to the Board of Commissioners in September, Reidy said. Much of what is included in Liberty Park's second phase of construction will be determined by this feasibility report, Reidy said.
The $2.5 million phase one of the Liberty Park transformation has been underway for about four months now, said Chris Wyckoff, town facilities and construction management director. Demolition work of the baseball diamond has been completed and the structure for the park's new amphitheater is up, he said. The proposed plans for phase one also include a brick promenade entrance on Church Street, an art sculpture honoring veterans and an event lawn with band shell.
"It's going well," said Wyckoff. "We're happy with the progress they've made, certainly."
Wyckoff said the project is on time for a March 5, 2020 completion date.
Town officials have called the park renovation a catalyst for downtown economic revitalization and intend for the new park to serve as a destination for events and festivals and as an anchor along the proposed Church Street corridor. Town officials also hope the Liberty Park renovation and Church Street corridor improvements will attract long-term private investments in the form of high-quality, mixed-use development including restaurants, shops and homeownership.
Get local news delivered to your inbox!
Subscribe to our Daily Headlines newsletter.