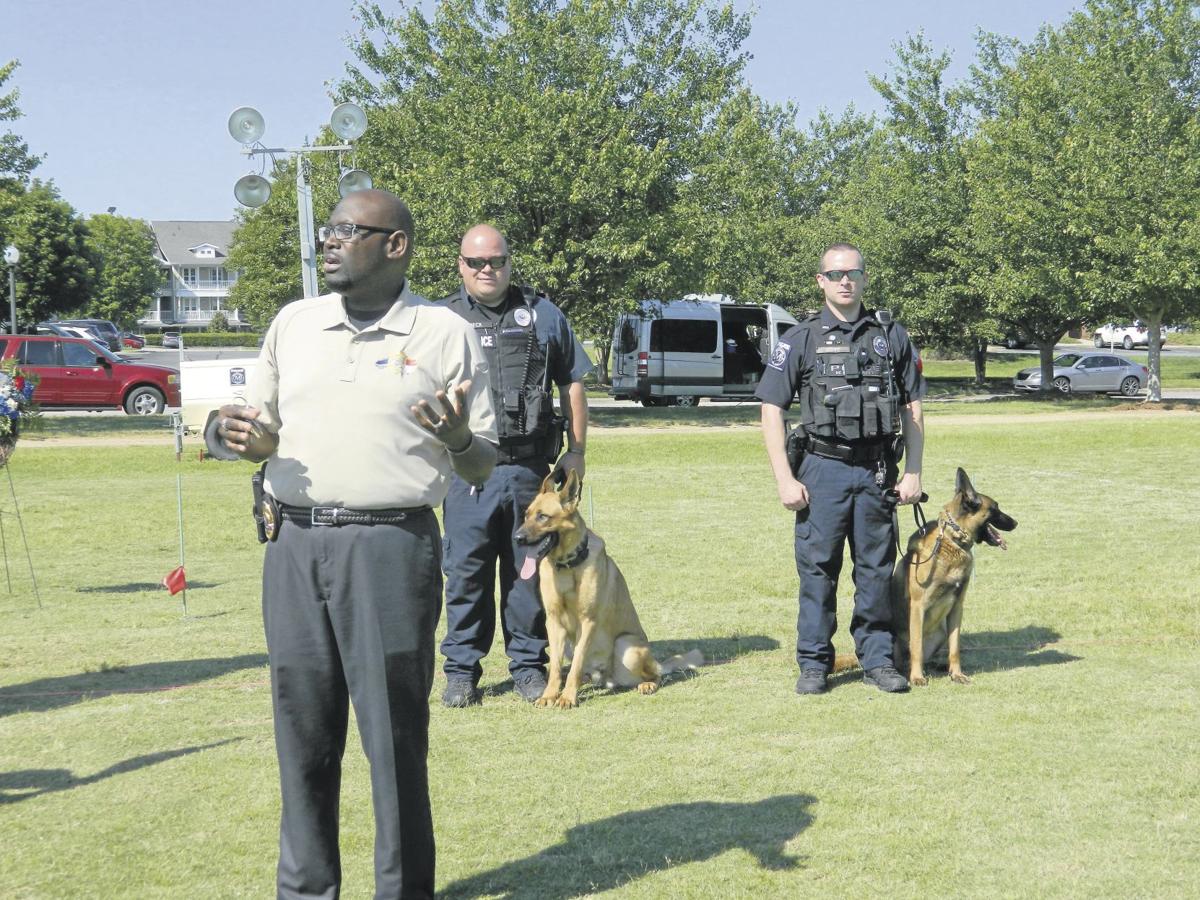 Mooresville's police chief suggested he was placed on leave in reaction to an internal narcotics unit investigation from 2018, but he still hopes he will return as chief.
In a phone interview, Police Chief Damon Williams Tuesday said the town placing him on paid administrative leave is retaliation for an internal affairs probe into the police department's narcotics unit that happened in late 2018.
"Clearly, I started an investigation last year," Williams said. "All of a sudden I'm kind of dealing with this."
On Monday afternoon, Interim Town Manager Ryan Rase placed Williams on administrative leave with pay. The action was taken upon the completion of approximately 70 interviews by a third-party agency investigating claims of a hostile work environment at the police department.
Rase said the investigation started as a hostile work environment complaint and then branched into other areas.
Commissioner Barbara Whittington, who represents Ward 3, firmly denied Williams' claim of retaliation.
"I can tell you it does not have to do with that," Whittingon said. "I really don't have an issue with the chief myself as a person, you know? We've had a good rapport with each other."
Whittington could not describe exactly what the investigation was looking into however, other than to say it was not criminal. Whittington also said the town placing Police Captain David Call, the supervisor of the Criminal Investigations Division, on administrative leave with pay is related to Williams' investigation.
Commissioner Lisa Qualls, who represents Ward 4, said she had no comment due to the ongoing investigation and because it is a personnel matter.
In an email, Commissioner-at-Large Bobby Compton referred all questions to Rase.
Commissioner-At-large Gary West also denied Williams' claim. "All I can tell you is that it is not the case," West said in an email.
Williams would provide few other details other than saying the situation is "unfortunate."
"Unfortunately, I'm not able to comment while I'm on leave," Williams said. "Other than hopefully once this is all cleared up, I'll be able to make a statement."
Williams did not know when or if he might return from paid administrative leave but Rase said Monday it could be early August when the formal investigation report is completed.
Until then, Deputy Chief Gerald Childress will lead the police department, Rase said.
When asked if he thought the town's action of putting him on paid administrative leave was retaliation for his probe into the department's narcotics unit, Williams answered, "I believe so."
No details were immediately available on the specific narcotics investigation.
When asked if Williams thought he would return as chief, he said "That's my hope."
In related business, the Mooresville Board of Commissioners Monday approved an amendment to a $50,000 contract with U.S. ISS Agency of Huntersville, the third-party agency conducting the hostile work environment investigation.
The amendment increased the contract up to $225,000.
Get local news delivered to your inbox!
Subscribe to our Daily Headlines newsletter.