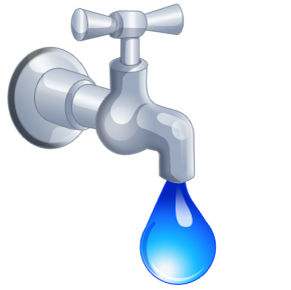 With reports last week from Duke Energy to the Environmental Protection Agency revealing trace amounts of radioactivity in groundwater around some of their coal ash plants -- including the Marshall Steam Station on Lake Norman – Mooresville officials are seeking to assure residents that their drinking water is safe.
The Catawba Riverkeeper organization (a community-based conservation group), as well as Duke Energy, confirmed that "levels of radiation from radium at the Marshall coal-fired plant on Lake Norman were 2.5 times the federal drinking water standard."
With Mooresville using Lake Norman as its raw water source, Mooresville Public Utilities Director Allison Kraft said they wanted to let residents know that they adhered to all state and federal standards.
"There are about 150 things that we test for on a regular basis," she said. "We use a neutral, third-party testing agency, and it's very comprehensive."
Kraft said they do test for radioactivity, as well as volatile organic compounds, pesticides, and possible byproducts of industries. Additionally, she said the town's wastewater treatment plants take more than 40 water samples from the distribution system monthly to verify water quality, in addition to the other testing.
"We're constantly looking for people to participate in our sampling program to test water quality throughout Mooresville and make sure that our chlorine dosages are appropriate to kill bacteria," she said. "We only test for specific things at that level, but you can contact the water treatment plant if you would like to participate."
"When we issue those reports, we try to put the problems that people might typically be concerned about, like radioactivity, lead, or copper, at the forefront of the report so they can find the results quickly," Kraft said.
Kraft said she wanted residents to know that they are watching the reports from Duke, and that they will react as needed.
"We consistently meet the standards laid out both statewide and federally, and our treatment plants have a great group of people operating them," she said. "We are constantly testing to ensure our water quality."