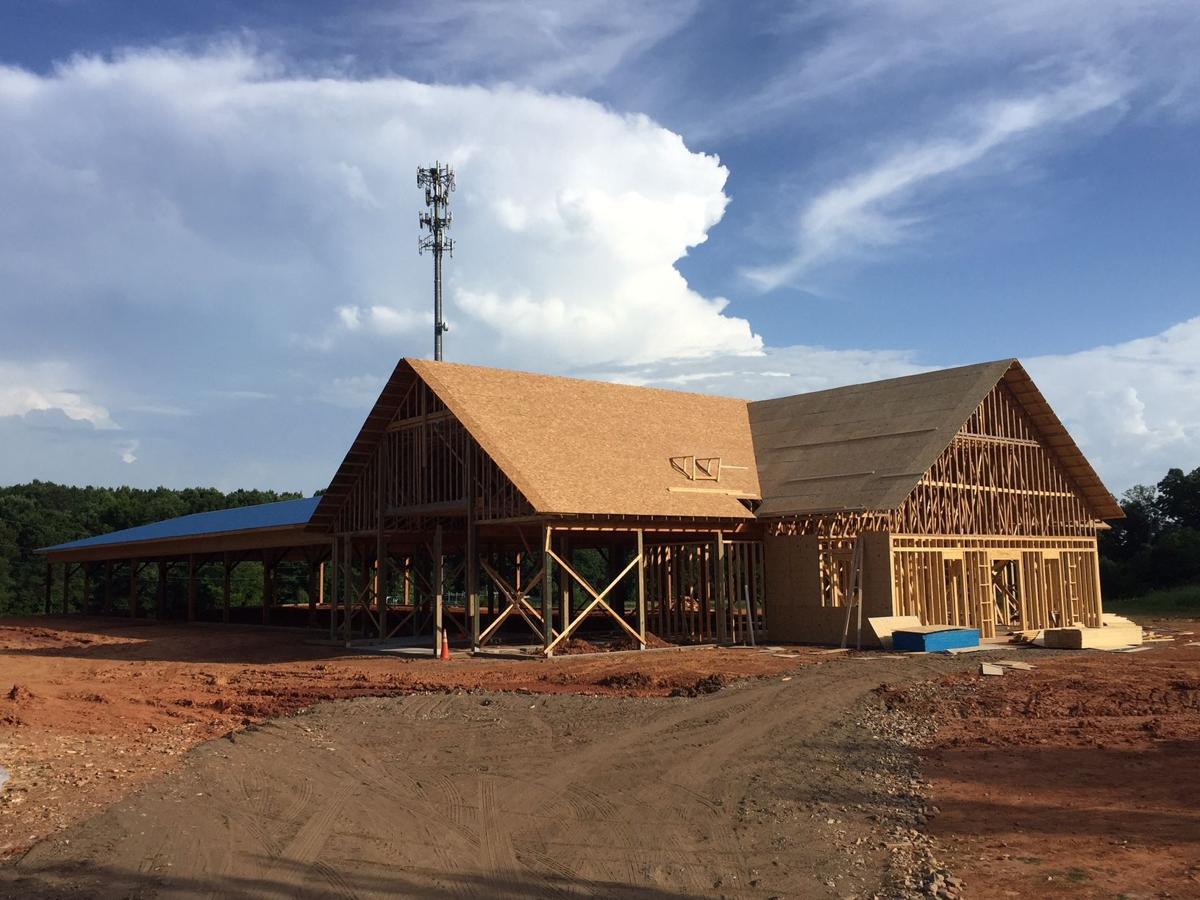 A letter and a love of horses inspired Mooresville residents Jochen and Bianca Wittgraefe to create Lakeside Farms and Stables, a new equestrian center they aim to open this fall.
While waiting for his daughter, Emma, to finish her lesson at Lenux Stables and Riding Academy in Huntersville, Jochen Wittgraefe read an inspirational letter that motivated him to want to open the equestrian facility.
 "Emma has been riding horses for a little over seven years, and four of those have been at Lenux Stables and Riding Academy," he said. "While I was waiting for her, I saw a letter from an 18-year-old girl on the wall that was thanking the stables. She explained how riding helped her learn how to be responsible, learn time management, to care for animals, and a lot of important life lessons."
 The couple, who also own wholesale auto parts supplier Name South, wanted a place that was closer to their home not just for Emma's riding, but also as a place where other local children could absorb life lessons. The pair has teamed up with Brooke and Quintus VanderSpuy, the owner and operators of Lenux Stables, and recruited them to also operate Lakeside Farms and Stables, on Chuckwood Road near Trump National Golf Club.
 Construction began in April with the Wittgraefes tidying up the 15-acre site, which was previously a dumping ground for construction materials.
 "We drove by this site after we moved here, and said that we hoped someone would do something with it, because it was an eyesore," Bianca said with a laugh. "We didn't know it would be us."
The two hired Amish craftsmen out of Hamptonville to create the center, which includes a 9,500-square-foot outdoor riding arena, a 20,000-square-foot indoor riding arena with knee walls, 12 stalls, a tack room, a grooming area and a pasture for the horses.  Eventually, the couple plans to add an on-site house for a caretaker who will monitor the stable's American Saddlebred horses at all times.  Jochen said that he and Bianca enjoyed having the Amish workers build their stable because the couple is originally from Germany, and they were able to converse in their native tongue with the workers as they worked on the facility. The Wittgraefes said they're looking forward to being able to have a facility where children in Mooresville can learn to ride at an affordable price.
 "Riding is very therapeutic," said Bianca. "We also want to eventually offer therapy with the horses for handicapped children, so everyone has an opportunity to learn to love riding."