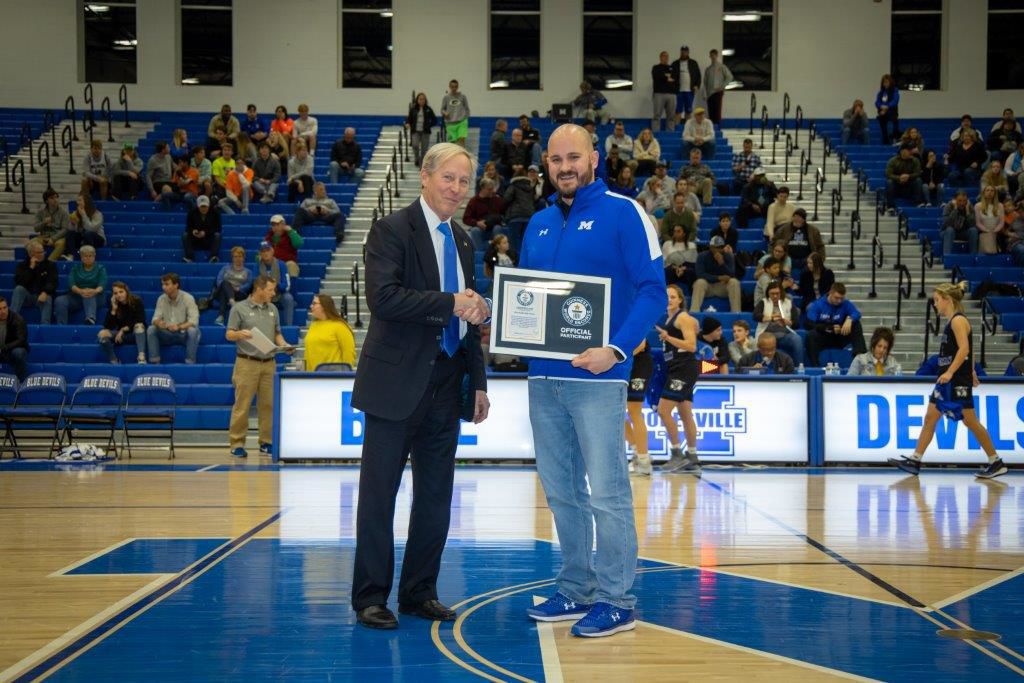 Mooresville High School's athletic department has been recognized for the role it played in helping establish a new Guinness World Record.
In early September 2018, Mooresville accepted an invitation to participate in a special "Marine Week'' project held in conjunction with the United States Marine Corps and the Carolinas Freedom Foundation specifically designed at setting a new world record.
MHS was among seven area schools' football programs to be a part of the crew involved in the endeavor to establish the now-existing record in the category of "Most Sporting Event Flyovers in a Single Flight Path" that is now officially listed as a Guinness record.
Be the first to know
Get local news delivered to your inbox!