Authorities say a 34-year-old Davidson County man picked up a 13-year-old girl in Texas after persuading her to leave her home over the weekend, then kept her locked in an outbuilding at his home in Southmont until she was found by law enforcement officers.
Davidson County Sheriff Richie Simmons in a Monday news conference announced the arrest of Jorge Ivan Santos Camacho on multiple charges including abduction, statutory rape and human trafficking, and said the crimes show the importance of talking to young people about the dangers of social media.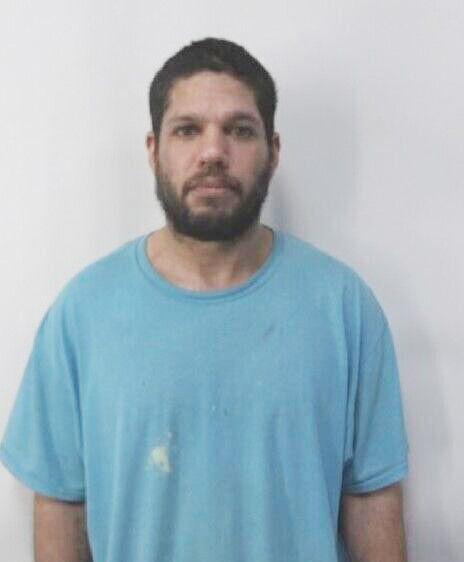 "I thank God we were able to find this young girl," Simmons said.
Simmons said his office was contacted about 6 p.m. Friday by special agents from a Texas FBI violent crime task force in regards to a missing 13-year-old girl from the Dallas area. The girl had communicated on a social media chat platform with an adult male, who enticed her to leave her home.
A camera was able to capture an image of a vehicle authorities said Camacho was driving when he picked up the girl in Texas, authorities said. Simmons said his investigating deputies quickly went to work Friday evening, and had Camacho's home under surveillance within 10 minutes of getting the tip from Dallas authorities.
Simmons said deputies were able to make a traffic stop that led them to the location of the missing girl and to the arrest of Camacho.
An emergency response team of Davidson County deputies mobilized and went to the Southmont home, where they found the girl locked in a building and conducted a search of the home. After being taken for treatment locally, the girl was returned to Texas, Simmons said.
Comacho was being held in the Davidson County Jail with bond set at $1.2 million. He is charged with felony child abduction, felonious restraint of a child, human trafficking, two counts of statutory rape of a juvenile under 15 years old, two counts of statutory sex offense against a juvenile under 15 years old and taking indecent liberties with a child.
The Texas girl was being held at a home in the 10400 block of Linwood-Southmont Road, authorities said. Authorities were able to book Camacho shortly after 1 a.m. on Saturday.
"Things went very well for us on Friday, on a quick response," Simmons said. The Greensboro office of the FBI assisted on the case, Simmons said.
Simmons said the case was almost a reverse of one in 2021 where a 14-year-old from Davidson County was rescued in Arkansas. That case took a deadly turn when the suspect engaged in a shootout with Arkansas authorities and died from what was described as a self-inflicted gunshot wound.
No guns were fired in the arrest of Comacho, but Simmons said he's asking for more deputies to help deal with a rising number of crimes traceable to young people taking dangerous risks on social media.
"Parents have to wise up and see the danger to these kids," Simmons said, adding that if the problem isn't handled at home or in the schools, "it comes to us."
"This is a major problem, and how kids are sold into human trafficking," the sheriff said.