Corner Pocket II Bar and Grill in Hickory has a new sign and, apparently, a new name: The Gateway Pub and Grill.
The bar is being renovated and improved by the reality TV show "Bar Rescue." The show features bars struggling to stay afloat. Host and restaurant consultant Jon Taffer and his team renovate the bars, make managerial and service changes and sometimes change the names of the establishments.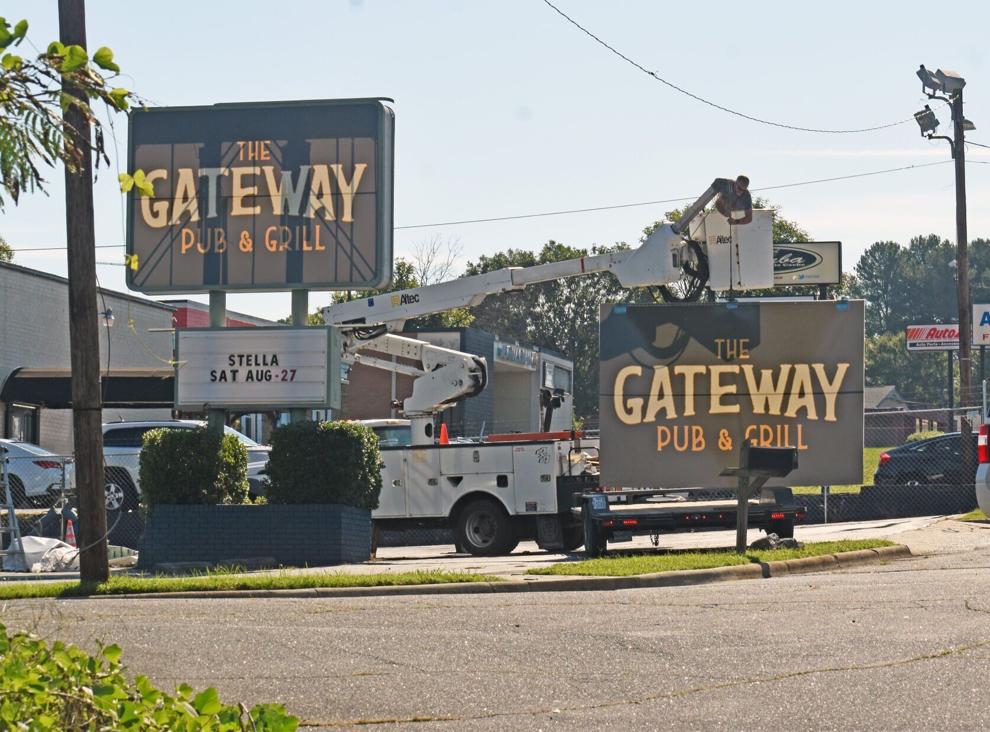 Thursday, a new sign went up outside the bar along U.S. Highway 70, along with the new name, The Gateway Pub and Grill.
The building also got a new look in the renovation. The red brick building was painted blue.
As part of a "stress test" for the bar Tuesday night, customers were invited in to give advisers an idea of how the restaurant runs when busy.
No air date has been announced yet for the 'Bar Rescue' episode that will feature Gateway Pub and Grill.