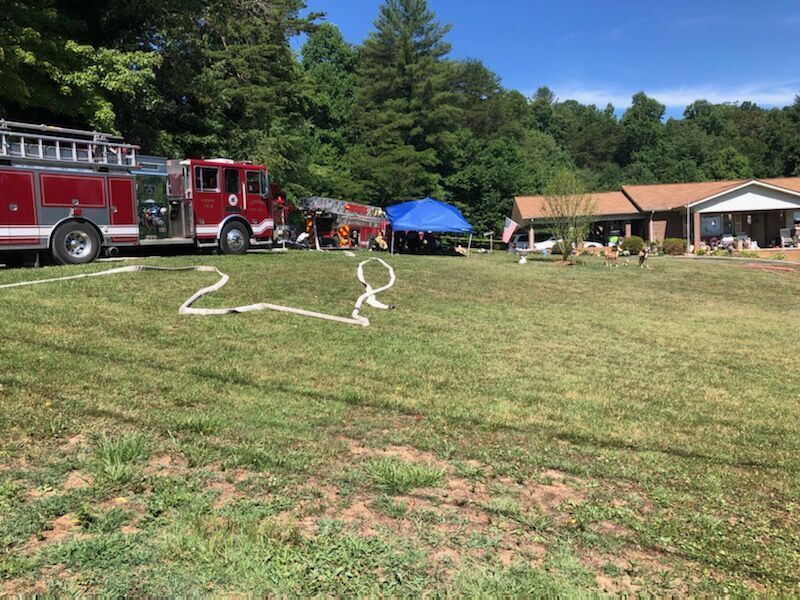 LENOIR — Police said Thursday that a 29-year-old man shot and killed his father and two sisters before setting their home on fire and killing himself Wednesday.
Ronald Albert Ward, 58; Ronald James "Jimmy" Ward, 29; Katlyn Nichole "Katie" Ward, 18; and Emily Grace Ward, 15, all were found dead inside a home at 1226 Laurel Place in Lenoir. Their deaths appeared to be caused by gunshot wounds, according to a release from the Lenoir Police Department.
Neighbors called 911 and reported shots fired, a fire and possible explosion at the home, the release said. Responders found a large fire inside the residence when they arrived.
Once the fire was extinguished, they found the four victims dead inside the home, the release said. The fire had been intentionally set, and an accelerant had been used.
Lenoir police said in a Thursday afternoon release that 29-year-old Ronald James Ward shot and killed his sisters and father before setting the house on fire and shooting himself.
First responders attempted to render aid to the victims when they arrived on the scene, but they had already succumbed to their injuries, police said.
"This is a heartbreaking tragedy for the family of the victims," the release from Lenoir police said. "We ask that your thoughts and prayers be with them."
WSOCTV reporter Dave Faherty was told Wednesday that a family of five lived in the home, but that the other family member was at a doctor's appointment when the explosion and gunshots rocked the neighborhood.
"We heard what sounded like two or three gunshots, so we just turned down to look up the road to make sure, like, everything was okay, to see if we saw anything, and then it looked like the roof of the house almost lifted for a second," said Lisa Price, a neighbor who called 911. "A huge plume of, like, white smoke shot out of the right side of the house."
She said that, not even a minute before the first responder got to the scene, another explosion rattled the left side of the house and she could see flames coming from the left side of the house under the carport.