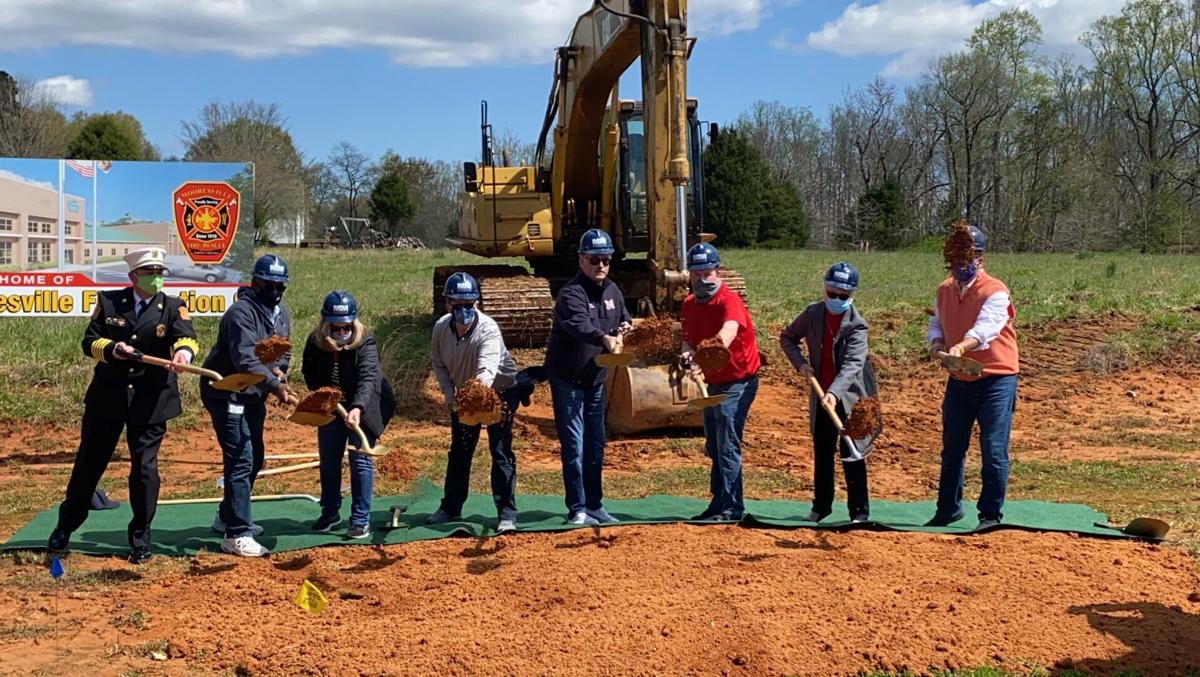 After more than a year of delays brought on by the COVID-19 pandemic, the Mooresville Fire Department's sixth station is ready to begin construction.
"As we continue to grow as a community, fire protection is very important," Mooresville Fire Chief Curt Deaton said. "We're filling in gaps where we have deficits in response and this Northside station will help with that."
At a ceremonial groundbreaking Thursday morning, members of the Mooresville Board of Commissioners, along with Mayor Miles Atkins and Deaton, dug shovels into the dirt at the corner of N.C. 801 and Manufacturer's Boulevard in the rapidly-growing Mooresville Business Park East.
The new station will primarily be funded by a grant awarded to the town of Mooresville by the Local Government Commission back in December for an amount exceeding $46 million. That same grant is also what is helping to fund the construction of the new police headquarters, which also broke ground this week.
"The town is very focused on making sure that public safety is the number one focus, to be able to provide those services as the town continues to grow," Atkins said. "You see that not only with fire, but with the police. This town board doesn't think twice when it comes to providing the resources and services that we need to provide for the safety and quality of life of our residents."
Commissioners in attendance all spoke at the event, commending the firefighters for their service to the community.
According to Atkins, the town is already looking into a seventh fire station to be built near Langtree Road on the southern edge of Mooresville, but that will be addressed following the completion of the new sixth station.
Construction of Fire Station No. 6 is expected to take a little more than a year.