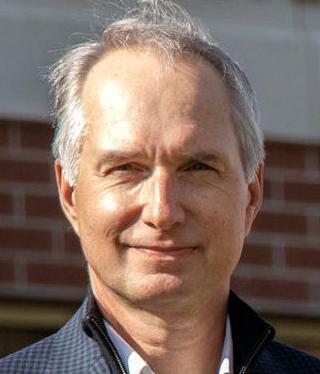 Of all the expressions in common use today, the one I deplore most is "culture wars."
Whenever we choose the term "war" to describe an ill-defined commitment, we become irrational. We make foolish decisions and reap the consequences of them.
The "war on drugs" resulted in a mass incarcerations and gross inequalities. The "war on terror" resulted in long-running intractable involvement in the Middle East. Both efforts were intended to make us safer; they produced the opposite.
Describing something as a "war" envelops it in fog, distorting reason and obscuring common sense.
This can be seen in the way the culture wars are distracting our elected representatives, leading them continually to take "positions" on popular issues rather than get down to the real work of governing.
It can also be seen in the way it politicizes college campuses, distracting faculty, students and administrators, rather than helping them focus more clearly.
The latest example of this distraction is the push to "decolonialize the curriculum." The movement began in 2015 in South Africa, picked up momentum at Oxford University, and has been gaining traction ever since.
Many who use the language of "decolonializing" are just looking for ways to bring more urgency to the ongoing work of ensuring students from diverse backgrounds feel welcome and have opportunities to succeed in the world.
But the most radical proponents of the movement question the legitimacy of everything the university does: assigning grades, conferring degrees, teaching science, relying upon classic texts. All, they insist, must be rejected as legacies of oppressive social structures.
It is easy to ridicule people who say such things, easy to point out that if they do not believe in higher education they should just do something else, which is exactly what critics on the other side of the culture wars point out. The problem is that neither side is actually trying to understand one another. That's what happens in a war.
Those pushing hardest to decolonialize the curriculum feel the weight of centuries of abuse and neglect by those in power. They feel called to respond to that abuse in practical ways, and for that they should be commended.
But they are going about it the wrong way. In the effort to produce a more egalitarian society, one with widespread recognition and empowerment of people from different backgrounds, they propose jettisoning many of the best conceptual tools we have to make that happen.
Consider a few of the texts they propose replacing: Homer's "Iliad," Plato's "Republic," Augustine's "Confessions," Immanuel Kant's "Groundwork" and John Stuart Mill's "On Liberty."
The decolonializers contend texts like these "justify settler-colonial forms of exploitation." After all, they insist, as foundational texts of Western culture they have produced genocide, gender discrimination, class oppression and systematic racism.
But if we take a closer look at these texts, we can see that each provides profound critiques of ways power was used in their respective societies. They are relevant today because they help us understand how oppression arises and ways to resist it. They enable somebody like Mahatma Gandhi (quoting Augustine) to implore his followers to "hate the sin but not the sinner" as a way to end cycles of violence.
Homer's "Iliad" is a clear-eyed and brutal look at the devastating effects of unrestrained power on both victim and perpetrator. Plato's "Republic" is the earliest recorded attempt to develop a notion of justice going beyond customary laws and practices.
Those are just a couple of brief illustrations. Taken together, the five texts listed above can be used to trace the history of justice grounded in respect, the profound insight that all people —regardless of their background and circumstances — possess innate and immutable dignity. This notion of dignity gave rise to the modern principle of universal human rights. It is the basis for the feeling that we ought to pay more attention to voices that have been historically ignored, dismissed, and overlooked.
To be sure, one does not have to read those texts in order to respect other people or work toward a more just society. But ideas have histories; they do not spring out of nowhere. Nor are they inevitable.
A commitment to the equal dignity of all people is something that must be intentionally nurtured in both thought and sentiment. It is not enough to share an attitude of respect. To pass that attitude down, we must be able to explain why it is necessary.
In the context of the culture wars, both sides in the battle over curriculum reform believe they can prevail by subjecting the other side to shame and ridicule, depicting them as ignorant, privileged, self-serving, devious.
But if we have learned anything from thinkers such as Plato and Mill, it's that the only way we can create a more just society is through persuasion, not coercion. Persuasion flourishes in conditions of civility and respect; it withers in the face of contempt.
Sometimes well-intended proposals are nevertheless ill-considered, and we need to talk about them in order to figure that out. That is what reasonable people who are not at war with one another do.