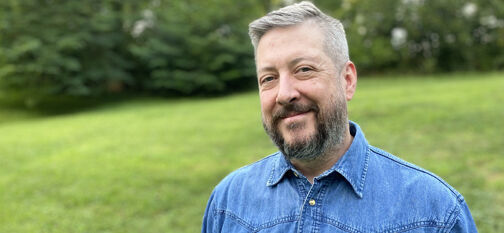 In uncertain times like these, in situations that test our mettle, I often ask myself this simple yet eternal question: What would Elvis do?
Sometimes the answer is to follow in the king's footsteps. Other times, it is to do the exact opposite of what Elvis would do in that situation, be it take a handful of pills, shoot a TV set or eat another fried peanut butter and banana sandwich.
Sure, it's an imperfect philosophy, but, whichever path I choose, I always have Elvis to blame if things go sideways.
Elvis would have been 86 on Jan. 8. But Elvis only made it to 42. Over the course of that short life, he got all shook up, he got rich, he got drafted and he got too big for his karate pants, but here's what he didn't get — polio.
Instead, he got a polio shot on live TV and his example led to others getting polio shots, though most of them were not on live TV.
According to a plethora of media accounts and a slew of Elvis experts — some of whom swear they saw Elvis at Burger King last Wednesday — it happened something like this:
In the 1950s, the United States was still in the midst of a public health panic that began a decade earlier. Polio, a viral disease, had killed or paralyzed thousands of children.
Health experts developed a vaccine, but a bad batch at the beginning had eroded public confidence. If too many passed on the vaccine out of fear, the health crisis would continue.
So, in 1956, in stepped Elvis. He wasn't much of an epidemiologist, but the boy could swivel his hips. Sometimes that's all the convincing people need.
Angie Marchese, Graceland vice president of archives, told WAVE 3 News in a Dec. 19 story that Elvis' example helped wipe out the disease in the U.S.
"The pictures of Elvis getting his vaccine were seen in newspapers around the country the next day, and the percentage of teenagers that actually got the polio vaccination after this promotion went from .6% to almost 80% in six months," Marchese told the station.
Who really knows how Elvis felt about the vaccine at that time. Perhaps there was some hesitancy on his part. It could have happened like this:
"Elvis, as some of the leading medical experts of these enlightened 1950s, we think it would beneficial for you to get a polio shot live on TV to help put an end to this national health crisis."
"Hey, that's all right mama. I think I'll pass. It'll be a blue Christmas before I let you stick me with that that hunka hunka burnin' thing. I read on the internet — I mean in one of those magazines at the grocery store checkout — that it might be dangerous. I mean it could really be T-R-O-U-B-L-E."
"Come on, Elvis. It's more than 95 percent effective and you will set a great example for the kids."
"Col. Tom said this is probably some kind of government plot to inject me with a radio transmitter so the global elites can track me anywhere I go and eventually use my swiveling hips to bring about a New World Order."
"Uh … Elvis, what's in that pill bottle over there?"
"Aw, nothing, man. You're right. I do need to set a good example for the young people. I mean, I didn't dodge the draft, did I? I heard you could do that with something called bone spurs, but I wanted to do my duty like a good American. OK, doc. I'll let you give me a shot on TV. Just don't be cruel."
What would Elvis do if he was here today? He would get a vaccine. And I will, too.