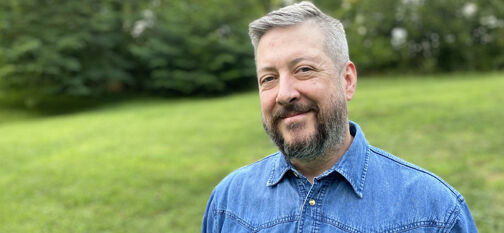 Today, our disparate subjects will be the literary genius of the late Larry King and the inevitable end of the world as we know it brought about by killer robots.
I know some of you have questions, such as:
How will he connect Larry King to killer robots?
Why am I still reading at this point?
Why does the newspaper continue to publish this guy after I have objected so many times in letters to the editor?
In life, there are no easy answers. Except, of course, when Larry King asked celebrities and politicians one of his patented softball questions.
The radio and TV talk show legend died Jan. 23 at the age of 87, leaving behind 10 Cable Ace Awards, a Lifetime Achievement Emmy, a slew of ex-wives and quite likely enough suspenders to overwhelm a donation resale store.
For me, Larry King was must-see TV. Whether his guest was Vladimir Putin, Bill Clinton or Billy Ray Cyrus, King was always the consummate professional, both inquisitive and entertaining.
"What are the circumstances that led to your achy breaky heart?" he asked.
"Uh, I am not sure I understand this question," Putin replied.
I could be mixing up those two interviews, but King was inquisitive and entertaining nonetheless.
His biggest impact on me personally was his newspaper column in USA Today, which ran from 1982 to 2001. As a young, aspiring columnist struggling to come up with 600-700 words each week to entertain a few thousand people, I marveled that Larry could string together a bunch of random thoughts connected only by the three-dot ellipsis and reach millions of people.
Here is an actual example of his column as reported in a 2001 online story from observer.com:
"Angelina Jolie, whose film Original Sin opened Friday, tells me she has nothing in the works right now … Julie Andrews tells me she is 'certain' she will sing again … A salute also to my man, Don Imus … I'm very proud of my wife, Shawn. She's a great singer and a terrific talent who chooses to be a mother first …"
He did this in USA Today for 19 years. Bravo, Mr. King.
Which brings me to the coming robot apocalypse.
As I was preparing to write my tribute to Larry, I stumbled upon a Business Insider story about a new study that determined humans may not be able to stop the eventual takeover of artificial intelligence (AI) now that we have created it.
"A super-intelligent machine that controls the world sounds like science fiction," said Manuel Cebrian, co-author of the study and leader of the research group. "But there are already machines that perform certain important tasks independently without programmers fully understanding how they learned it."
Following that theory, what lies ahead is the Great Robot War, the Robot Apocalypse and the New World Robot Order.
My biggest sorrow when this happens is Larry King will not be able to chronicle the event in his own style. Maybe, just maybe, there is another columnist out there who could fill his shoes and don his suspenders.
"Angelina Jolie, who was severely injured when an X950 combat robot broke into her fortified compound, tells me she has nothing in the works right now … I would like to give a shout out to our new robot overlords and let you know if you are looking for humans to cooperate, my good friend Charlie Sheen says he is ready, willing and able … That Kraft macaroni and cheese is good stuff! I've been living off of it for a week while huddled in darkness … I never knew you could splint a compound fracture with a Lifetime Achievement Emmy, but it appears you can… When is J-Lo dropping her latest release?…"
Thanks, Larry King. You showed the rest of us how it's done. We'll miss you in the bleak and desolate robot future.