Is there anything worse than government overregulation of beer-related cartoon nudity?
Well, sure, there are plenty of things worse, but today we are going to deal with government overregulation of beer-related cartoon nudity.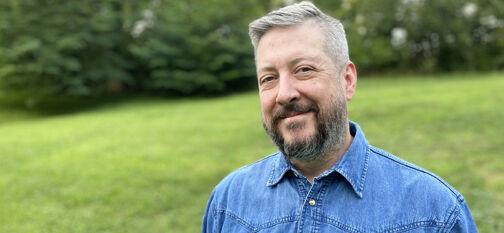 As a concerned citizen, I was shocked and appalled to learn the North Carolina Alcoholic Beverage Commission told Maryland-based Flying Dog Brewery that it could not sell its winter ale, Freezin' Season, in the Tar Heel state because the depiction of a naked cartoon guy on the label was in "bad taste."
I always thought the Alcoholic Beverage Commission's main role was to make sure the drinking populace wasn't poisoned by bootleg hooch made in car radiators, but apparently commissioners have transitioned into art criticism.
The label, like others for Flying Dog Brewery, was designed by the cartoonist Ralph Steadman, an associate of the late gonzo journalist Hunter S. Thompson. As the proud owner of the book "Gonzo: The Art," I can say the label is tame compared to some of Steadman's other mind-blowing work. Plus, cartoon nudity has a long and proud tradition. Bugs Bunny only wore clothes when the role called for it.
But, someone on the ABC board took a look at the label and apparently said, "After about six or eight of these, I might just take off my clothes like this cartoon feller here and run nekkid through downtown Raleigh. Why can't we have a more wholesome and family-oriented image on the label like a Colt 45? Rejected."
That did not sit well with the beer-making, cartoon-loving, boundary-pushing folks at Flying Dog.
"Does anyone really want to live in a country where government bureaucrats can censor material based on whim and personal preference? Books? Music lyrics? Videos streamed in the privacy of your own home? News stories?" Flying Dog CEO Jim Caruso said in a statement to McClatchy News.
Then came a federal lawsuit filed by Flying Dog, alleging the commission infringed on the company's right to free speech.
As lawsuits go, it's a good read. It sets the stage right off.
"Beer has always played an important role in America's history and culture. George Washington was a brewer, and the founding fathers celebrated finishing the final draft of our Constitution by drinking beer at a Philadelphia tavern. Today, beer remains an important topic of the national conversation, such that even Supreme Court Justice Brett M. Kavanaugh shared his love of beer during his confirmation hearings before the Senate."
For the record, Kavanaugh is not the naked cartoon guy on the label.
The lawsuit goes on to say the commission's denial damages the company's brand and denies it shelf space in a competitive market. It also says what is on the outside of the beer bottle can be just as important as what is on the inside.
"For the product is far more than the mere liquid — but the artistic and social expression that Flying Dog Brewery provides with its beer, when sold in bottle form. Moreover, bottle sales make up more than 90% of Flying Dog Brewery's business … Given that Flying Dog Brewery relies so heavily upon retail sales, the design of its labels is particularly important to entice customers into buying its beer and to express its corporate speech to its customers and potential customers alike."
That makes me imagine this scenario:
"I'm going to the store, honey. What kind of beer do you want me to pick up?"
"Anything featuring a naked cartoon guy will be fine."
In its federal lawsuit, Flying Dog Brewery demands a trial to correct this government overregulation of beer-related cartoon nudity. I have a feeling that neither beer-guzzling Brett Kavanaugh, buck-nekkid Bugs Bunny nor I, a concerned citizen who is shocked and appalled, will serve on that jury.