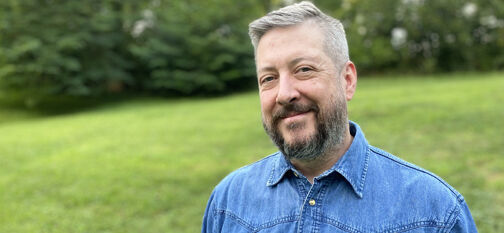 Author's note: I'm taking a couple of days of vacation and figured I would rework this column from 25 years ago. It's been lightly edited to get rid of some terribly dated references, but it's about like it was when it first appeared back in the day. I'll probably come back from this vacation with another story to tell, so stay tuned.
I wouldn't make a good rich guy because I'm not comfortable staying at hotels with valet parking.
Unless my computer at work explodes and I win a huge insurance settlement from the newspaper to compensate for the loss of my fingers, there is little chance I will ever be rich because my particular talents, which include sarcasm and the ability to recall every plot line from "Gilligan's Island," aren't valued that much in our society.
But if I was rich and stayed in fancy hotels all the time, I couldn't enjoy the minibar, the mint on my pillow or the big, fluffy towels to steal for worrying about what happens to my vehicle once I turn the keys over to the well-dressed guy out front.
I know this because I stayed in a fancy hotel, turned the keys to my truck over to a well-dressed guy out front and he ran the battery down. Being rich must be tough.
I took a three-day vacation to Charleston, South Carolina, and was forced to lodge at a fancy hotel because the places I usually stay — Stabby's Budget Roadside Inn, the Trucker and Serial Killer Interstate Motel, and similar establishments — were all booked up.
The downtown hotel where I found a room was so swanky the desk clerk didn't even hide behind bulletproof glass
A guy in a dinner jacket stood on the curb out front. He apparently thought I was stopping to ask for directions to the nearest hog calling when I wheeled the pickup truck in beside him.
"Can I help you?" he said.
"We're staying here, pardner," I told him. "Where can I park?"
"We'll take care of that for you, sir," he said.
I think he wanted the truck, which hadn't been washed in close to a decade, away from the hotel as quickly as possible because it was scaring away actual rich folks.
"May I have the keys?" he asked.
"What if I want to go somewhere in a while?"
"Just call down to the desk, and we'll bring it around."
"OK," I said. "Just move that Hardee's bag and the pizza coupons and the socket wrench and the flashlight and the cooler off the seat there."
He got in, turned the ignition key and was hit with a couple hundred decibels of Black Sabbath's "Iron Man" because I had forgotten to turn the stereo down when I switched the truck off.
He drove away, and I didn't see the truck again until I was ready to go home, since the hotel was within walking distance of many of Charleston's more interesting cultural attractions (bars, taverns, pubs and other places that served beer.) I was in the lobby with bags in hand when I noticed the valet and the desk clerk whispering to each other and looking in my direction.
"Uh, sir," the valet finally said. "The battery on your truck appears to be dead. Do you have AAA?"
We then had a nice discussion in which they learned that I did not have AAA and that I was very likely to create an ugly scene unless the hotel quickly produced a set of jumper cables and helped me get my truck started. In the parking garage jumping off the truck, I came to the conclusion the passenger door had been left ajar, which had caused the interior light to stay on and sap the battery. So much for valet parking.
"No more fancy hotels," I told my significant other when we were finally on the highway headed home, "unless we pack a set of jumper cables."
Scott Hollifield is editor and general manager of The McDowell News in Marion and a humor columnist. Email him at rhollifield@mcdowellnews.com.