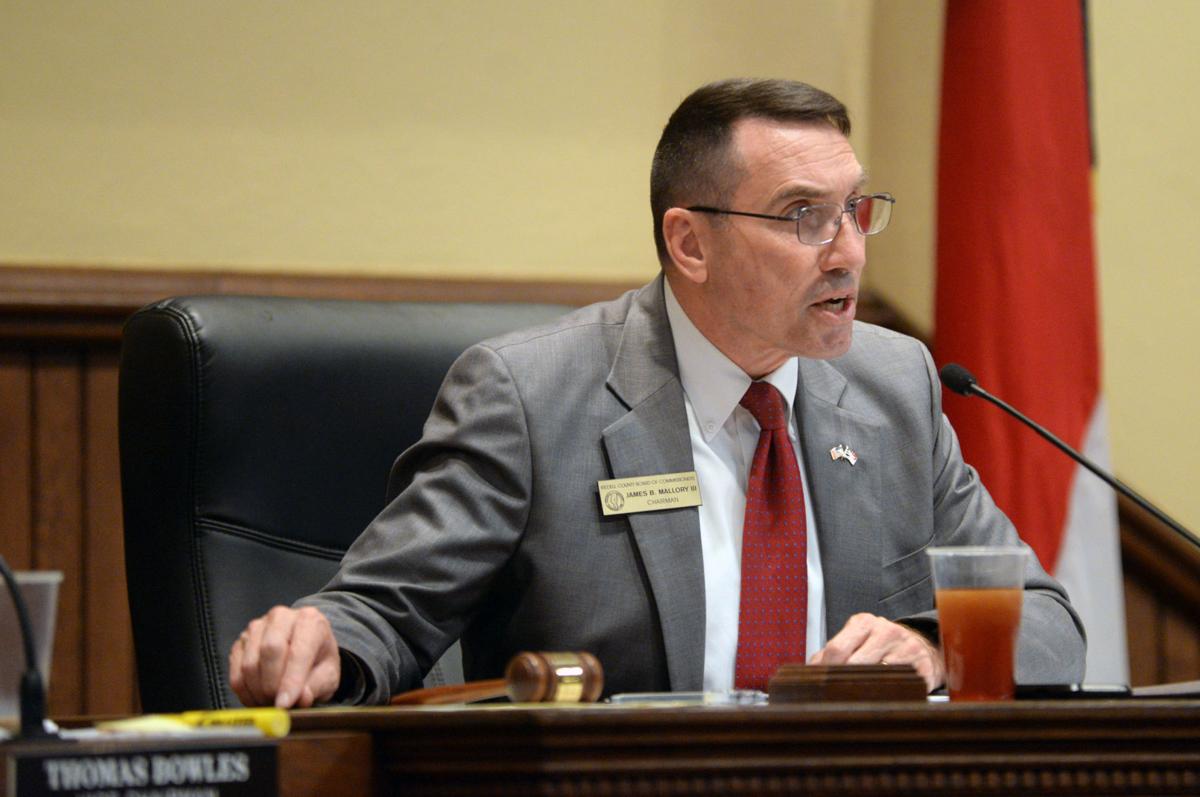 As we continue to collectively navigate the challenges of devising and executing policies to protect lives and restore livelihoods in the dynamic COVID-19 environment, I would first like to express my appreciation for your conditions based and data driven approach to achieving these goals. In that spirit and pursuant to unanimous Board approval, as Chairman of the Iredell County Board of Commissioners, I am writing to request that you and your COVID-19 team consider the following modifications of, or inclusion in the three phases of your current and anticipated COVID-19 policies.
To date the statewide approach to marshaling resources and achieving goals has generally been both effective and appropriate. However, at some point, to achieve the sweet spot in balancing between protecting lives and restoring livelihoods, local governments need to take the reins to devise and implement policies that move beyond a general one-size-fits-all approach and achieve your stated goals more effectively through tailored policies driven by local conditions.
Absent specific guidelines, it appears that Phase I of the plan to reopen North Carolina is basically a continuation of the stay-at-home guidelines and other guidance contained in the various Executive Orders. As there is much more awareness of the general public regarding social distancing, combined with increasing availability of masks for the general public and businesses, we would encourage expansion of the mass gathering limitations from 10 to 50 consistent with Executive Order 120 subject to strict social distancing criteria. This will enable smaller churches and houses of worship to resume services and larger churches at reduced capacity. Likewise, we would request that close contact service providers and other facilities as currently prohibited under Sections 1 (b) and © of Executive Order 120 be allowed to reopen, subject to CDC guidance regarding best practices to protect employees and patrons in those business and recreational environments.
As it relates to progression through the phases, we request that counties be evaluated individually on our readiness to pass through the gates based on achieving the desired trends in the four criteria set out in North Carolina's plan. From the data we have access to we believe we meet all the criteria to progress to Phase II immediately. We do not have complete visibility on COVID like symptoms due to restricted access to the data; however we believe it is generally tracking with the decline of the flu season and our consistent reduction of documented cases and positive test results over each of the past four weeks. Additionally, with the exception of Lincoln County, Iredell County's per capita case rate is the lowest in the Charlotte region. We have only four COVID patients among our three hospitals and their capacity and PPE stocks are sufficient enough that elective surgeries that initially do not require overnight stays are being gradually resumed the first full week of May.
Our final observation is that we believe that the inclusion of congregant living facilities of all types in the overall general population analysis of the metrics for positive testing and confirmed cases radically skews the result to the point where it will be difficult if not impossible to meet the desired trend of stabilizing or declining numbers. In short, the congregant living facilities are separate populations that are essentially self-contained and which have limited interaction and potential for transmission between them and the general population. All of these facilities can by their very nature be isolated from the general population and in the case of nursing homes contain the most vulnerable population of 65 plus in age which need heightened vigilance to maintain separation from the general population. For these reasons it will be more effective to continue to focus the state's testing and screening efforts on the residents and employees/contractors/healthcare providers/visitors and new admissions and discharges to as to limit and perhaps eliminate transmission between the special and general populations. In terms of cases as of May 1, the 3,035 positive cases represent 28% of the total number of 10,509 cases in North Carolina, which comprising less than 2 to 3 percent of the total population. Likewise, testing of these populations naturally comprises a significant number in much greater proportion than testing in the general population; hence ever-increasing numbers of positive tests.
Our recommendations would be to break out these two disparate populations in your metric trends analysis. Similar counties to ours, such as Cabarrus, Union and Rowan would have significantly improved numbers by separating out these populations. It is a source of great frustration to people who have diligently and with positive attitudes taken these necessary and painful protective measures to see little light at the end of the tunnel when a small segment of the population skews the results for everyone. Both groups need to have tailored responses to meet their needs.
The general population of Iredell County and our municipalities of Statesville, Mooresville, Troutman, Harmony and Love Valley, and indeed all of North Carolina, have taken the actions necessary to bend the curve and prevent our healthcare systems from being overwhelmed. Until therapeutics and vaccines are widely available, we will have to continue some measure of social distancing and be prepared to ratchet up the response in the event of a second wave. I know you are continually working on the supply issues for North Carolina but it bears emphasizing that we need your help in securing increased PPE, testing and contact tracing capabilities.
Thank you for your consideration of our proposals and we look forward to discussions with you and your staff to achieve the very best outcomes for our citizens.
With best regards, I am sincerely yours,
Chairman, Iredell County Board of Commissioners
Catch the latest in Opinion
Get opinion pieces, letters and editorials sent directly to your inbox weekly!