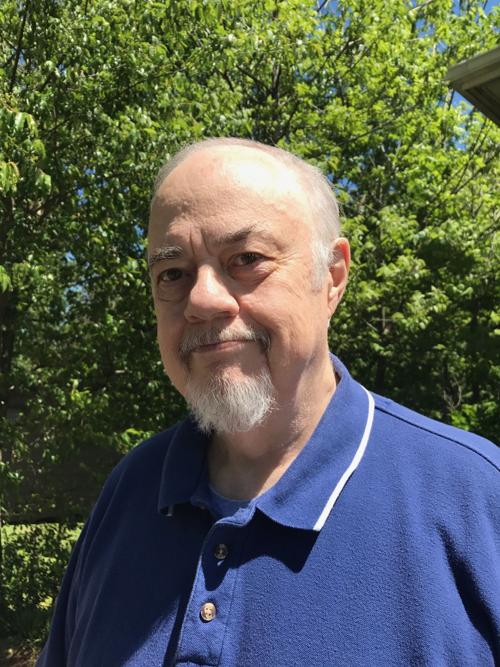 "Any Time" was a popular song back in the day. Perhaps you remember it. Although recorded by several artists, the version I heard in my head was the one sung by crooner Eddy Arnold. I don't know why this particular ballad had popped up in my noggin, but sometimes old songs do, and when they do, they tend to stay with you for days. Maybe you know what I mean.
I went around subliminally humming the song, trying to remember the lyrics. "Any time, something, something, feeling lonely, something, something…."
One Saturday, maybe 30 years ago, my son Chris and I were driving around Hickory, visiting places like Goodwill Stores, used book shops, and what used to be called "Army & Navy stores."
My wife and Chris's mother, Judy, was not with us. She had something to do or someplace she needed to go and didn't wish to accompany us in "gallivanting all over Creation" as she says, that morning.
It was nearing 1 p.m. and Chris and I were not starving, but we could have used a bite of lunch. Chris made a motion that we mosey on to the Interstate and head towards home and find a McDonald's or similar venue. I thought that this was too good an opportunity to do some real gallivanting and told him I suspected we might be able to do better than a chain restaurant; that if lucky, we might find a "Mom-N-Pop's" that would have food not found in 80,000 cloned places.
We took the next exit, explored our way down a street, then made a couple more turns. In other words, I had no idea of where we were except that we were in eastern Hickory, not many miles off I-40. We crested a hill, and lo and behold, there on the left was a railroad metal dining car, circa the 1950s.
Its name was the "Bo-Peep Diner." Really, no joke. Unusual name for a lunch place. Several cars and a pickup truck or two parked in front of it suggested it was still open. It was; we went in.
"You just made it," said the waitress behind the counter, looking at a wall clock. "We were just fixin' to close."
Chris and I perched on stools at the counter and scanned the plastic-laminated menu. Instead of a foot-long or a burger, our usual Saturday gallivanting fare, I asked if they still had any of the stew beef, mashed potatoes and pintos, with maybe some corn bread and some iced tea. Chris said he thought he'd have the same.
The waitress brought us plates that each had enough food on them for several people. I remarked on the size of the portions, which were dangerously past the word "generous."
The waitress explained, "We're not open for supper and we're closed on Sundays, so this will just be thrown out. Might as well give it to you. If you want second helpings, just say so."
We dug in and did a respectable job of clearing our plates, but had no room for seconds left. The stew beef had no fat or gristle, was fork-tender and the mashed potatoes were made from real potatoes, not from reconstituted freeze-dried quasi-imitation potatoes imported from the planet Krypton. The beef gravy was what the gods called nectar and the pintos had been cooked with some fatback in the pot. Our waitress inquired if we wanted any dessert.
"Lord, no," I told her. "Don't know where I'd put it."
"Well," she said, "we got some good banana puddin' that won't be fit to eat Monday, if you want some. Made it this morning. It'll be thrown out if you don't take it."
I politely asked if I might get some to take with us and she loaded up a plastic container with enough 'nanner puddin' to feed the thrashers. My wife Judy, I should mention, has been known to inhale banana pudding. She has claimed that she has heard banana pudding call her name.
Well, I left a generous tip with our bill and Chris and I were eastbound on I-40 after only a few obligatory wrong turns. Moving along at a good clip towards home, I asked Chris what he thought of where we had dined and the quality and quantity of the food.
"Would have been easier just to have found a McDonald's," he said.
"Yeah," I replied, "but we wouldn't have had that stew beef and we certainly wouldn't have that paper bag of banana pudding you're holding on your lap. But you're right, that would have been quicker. We could have found a Golden Arch Steak House, but I like to find a place like the Bo-Peep."
Chris was silent for a moment then said, "You know what you're looking for, don't you?"
I glanced at him to read the expression on his face. "No, I'm not sure what you mean."
He smiled at me and said, "You're looking for your grandfather's restaurant, Stonestreet's Café, in Mooresville. You were what, 9 or 10 years old when he died and it closed?"
Sometimes Chris hits the nail on the head.
Papaw's café had those little individual table-top jukeboxes on them with 20 or so selections to choose from. "Any Time" by Eddy Arnold could have been one of them, could have been where I first heard the tune.
Catch the latest in Opinion
Get opinion pieces, letters and editorials sent directly to your inbox weekly!