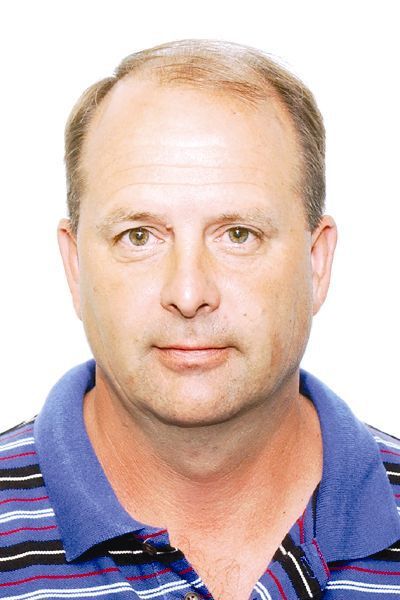 Oh my gosh! It was Dad! I stood at attention despite the fact that it was a long-distance phone call and used the handheld TV remote to mute the sound on the latest rerun of "The Andy Griffith Show." This was that serious.
When Mom called, the questions were always the same: "Are you eating right?" Getting enough sleep?" "Keeping up with your studies?" "Need any money?" "Wearing clean underwear every day?"
The answers were also just as standard: "Yes." "Yes." "Yes." "Yes!" And "Well, every other day."
When Dad called, it was totally different.
"So,'' he started, "you like college?"
"You must. You've been there for five years now. What are your future plans?"
"Well, we've got an apartment to paint before the next renters move in, and we have to give the pool its regular Labor Day cleaning."
"No,'' came the unamused retort. "I mean your future, after school."
Following some awkward silence, all I could manage was "No sir."
It seems he had one mapped out for me.
Ever the visionary in regards to making the family-owned newspaper a more valuable product, Len Sullivan, the then-editor and co-owner, revealed his desire to create a sports section. Why in the world he contacted his middle son for the opportunity remains a mystery to this day. His oldest carried his same name and was considered to be first in line. His youngest was closing in on finalizing his degree in journalism from the University of North Carolina, an institution that still carries a special place in the heart of the majority of the family members.
The chance call came to me. I was busy serving as a member of our apartment complex's maintenance staff that was rewarded with a sizeable reduction in the monthly rent as well as piling up the hours leading up to a possible fulltime position on the sports staff of East Carolina University's \Greenville daily newspaper. In between, I managed to maintain just enough credit hours to be rated as a fulltime college student.
All that, though, was about to change.
Dad revealed his master plan of starting The Mooresville Tribune's sports section and offered the job of its first-ever editor to me. He gave me a week to think over the offer. It also came complete with the revelation that any and all additional financial assistance I had regularly received from him would also be drastically reduced.
The rest is history. After a sleepless week, I turned in my name-engraved maintenance uniform and tendered my resignation as a member of The Daily Reflector's sports staff. The latter proved particular difficult. I had just been upgraded to fulltime status and was to be the official correspondent of the ECU football team for the upcoming season.
The career-creating call came exactly 40 years ago this past Labor Day. Since, we've covered everything in these pages from the brotherly backyard battles to world champions. It's been one beautiful ride. I don't know how much longer it will last. To think, it all started with a simple phone call.