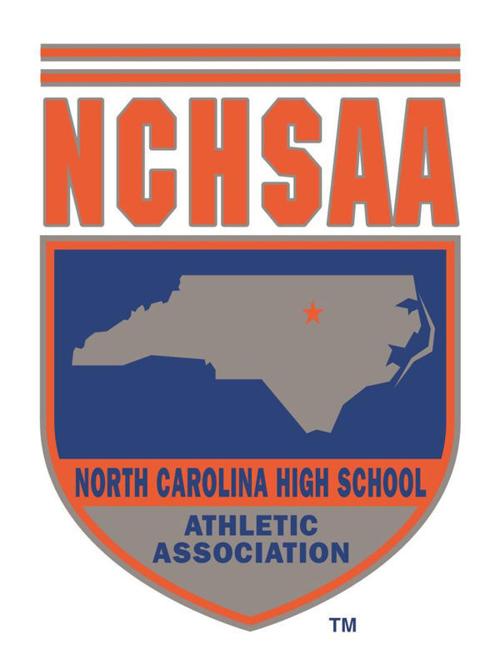 The return date of high school sports remains unclear.
N.C. High School Athletic Association Commissioner Que Tucker is still hopeful the fall season will start on time, and she shared that with members of the media during Wednesday's Zoom conference call.
The current schedule has fall sports starting official practices Aug. 1 and opening night for high school football on Aug. 21.
"I'm not going to tell you today that Aug. 1 is off the table until I can put another date in its place," Tucker said. "Absolutely we are prepared to move the start of fall sports, but we're not doing that today."
The NCHSAA is currently in Phase 1. Guidelines were released June 8. They require no physical contact for student-athletes and coaches while primarily addressing conditioning.
Tucker said the Association sent out a survey to officials at 162 of the NCHSAA's 421 member schools on Tuesday regarding the phase, which began June 15. As of Wednesday morning she said they had received 72 responses with 53 percent reporting they had started workouts and 36 percent saying they had not but had a date set for beginning.
"I think we've had maybe four (cases of coronavirus)," Tucker said, "but they're tracing it to being infected outside of the team setting."
No major announcements about the fall sports season will be made, Tucker noted, before Gov. Roy Cooper's decision on which of the three reopening plans would be used when school resumes Aug. 17.
Plan A calls for all students to attend school at the same time.
Plan B limits schools to 50% of their maximum capacity, as students may alternate attending schools for portions of the day, week or month.
Plan C is exclusively remote learning, a system many families have grown accustomed to since mid-March, when school buildings first closed amid COVID-19 safety concerns.
"We're planning for each one of those options," Tucker said.
The suggestion that some football coaches in the state were lobbying for football to be moved to spring in perhaps a sports swap of sorts was mentioned during the Zoom session.
"I haven't heard those lobbyist calls," Tucker said.
"It's one thing for football coaches to want to do this. But what do our softball coaches say? What do our baseball coaches say?"
The NCHSAA, in consultation with its Board of Directors, sports medicine advisors and others, is looking for "the best path forward" as more information becomes available.
What if delaying the start of the season by a month or more is necessary?
"If we get the go-ahead and it's Oct. 1 and our schools can play some sports, it would be incumbent upon us as a staff to put together something for our schools so that those fall sports teams could play," Tucker said. "Even if it's for a month, month and half and no playoffs; a month, month and a half and they end with a conference championship."
Sports with a higher risk of virus transmission like football and boys soccer obviously have a bigger hill to climb when it comes to getting the order to proceed.
Tennessee high schools have already been told their football and girls soccer seasons won't start on time because of COVID-19.
The NCHSAA's fall season, in addition to football and soccer, includes volleyball, girls golf, girls tennis and boys and girls cross country.
"No one wants to be told 'Your sport can't play,'" Tucker said.
"I think we could try to move forward to play those (lower risk) sports and move toward a start date for those higher risk sports" if the situation dictates, she added.
As August draws closer and the virus is still a point of emphasis, it would not be surprising to learn athletes may be growing leery about losing all or most of their season just as athletes did back in the spring.
Tucker was asked Wednesday what her message would be to those athletes at this uncertain time.
"Coach (Kay) Yow used to say life is a journey. It's not a destination," Tucker said.
"What I would say to them is enjoy this moment knowing there is more to come. When will it come? We really don't know. Enjoy each moment you have. … Recognize that there are people looking out for your best interest."
Be the first to know
Get local news delivered to your inbox!