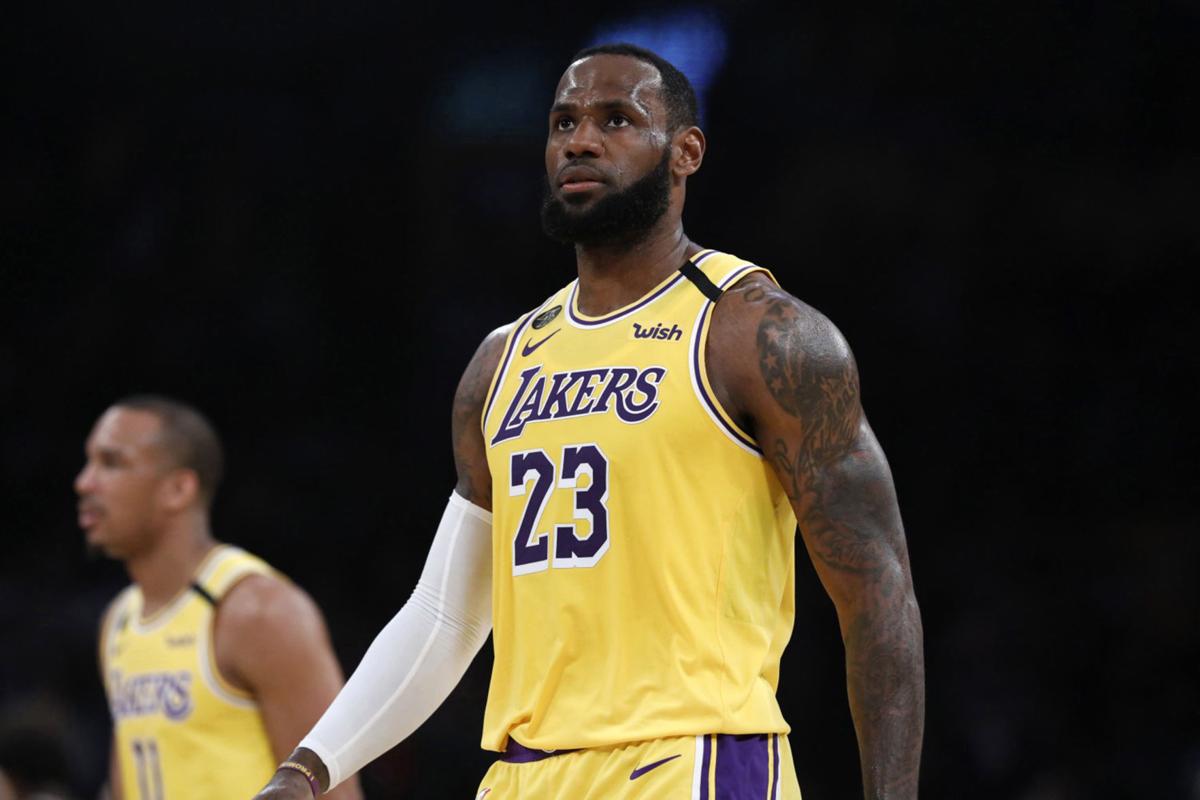 The "bubble" or "campus" or whatever you prefer to call the NBA's venture into quarantine basketball became real on Friday, when the league and the players' union formally signed off, followed by the release of a schedule that had been in limbo, like the rest of the league, for months.
It if works, it will provide entertainment, competition, a return to something at least closer to normal. If it doesn't, it won't be for a lack of planning.
Like so much in these uncertain times, amid the coronavirus pandemic, there is reason for both hope and doubt.
- Why it will work: The players recognize what is at stake, from both physical and fiscal perspectives. Yes, 113 pages of Health and Safety Protocols can be overwhelming, but arguably not any more overwhelming than what some teams require in their playbooks.
- Why it won't: League lore is replete with those who have skirted team, league and even game rules. In the case of playing through a pandemic, a single shaky action with the NBA's Jenga tower and it could all come tumbling down.
- Why it will work: While some have questioned this era of the super team, the loss of a single player to a positive COVID-19 test doesn't automatically mean ruin. The 76ers have found ways to survive at times without Joel Embiid or Ben Simmons. The Celtics certainly have enough to, if need be, get by without Jayson Tatum or Jaylen Brown or Kemba Walker or Gordon Hayward. The Raptors have spent an entire season persevering in the face of injury and absence.
- Why it won't: But without Giannis Antetokounmpo, LeBron James, Kawhi Leonard, James Harden, a significant degree of legitimacy will be lost. And that's not even getting into the scenario of a significant portion of a single roster being infected.
- Why it will work: The initial round of player testing came back with only 16 COVID results out of 302 player samples, a 5.3% positive rate.
- Why it won't: As stated above, it's all about, especially, come playoff time, the who and not the amount, when it comes to the positive tests. Take last season's injury-marred NBA Finals: No Kevin Durant, no Klay Thompson, no chance for the Golden State Warriors. Ditto for 2015 when the Cleveland Cavaliers were without Kevin Love and Kyrie Irving in the Finals.
- Why it will work: No more tanking. The teams vying for top lottery seeding already are finished. Instead, at least at the outset, every game will have meaning, with just about every matchup featuring an elite team and elite talent.
- Why it won't: Without playoff homecourt advantage, the incentive to push for seeding could be diminished. For example, there is no difference between being a No. 4 or No. 5 seed. That could have some teams using their eight "seeding" games as exhibitions in advance of the playoffs, possibly for the developmental time that younger players have lost out with the cancellation of summer league.
- Why it will work: The return comes with a purpose, the combined effort by the league and union to make addressing systemic racism a focus on the resumption. That could turn idle time into some of the most productive time of the season.
- Why it won't: As some players have questioned, is that work better handled directly inside the community? Take, for example, the LeBron James-led More Than a Vote non-profit. Many of the league's elite players could be at Disney, instead of in their home cities, within mere weeks of the general election.
- Why it will work: As Pat Riley would say, the main thing gets to be the main thing. There will be basketball games, basketball practice and basketball camaraderie 24/7. If the goal is to perfect a craft, there will be ample opportunity.
- Why it won't: Recall the time when Shaquille O'Neal took Dwyane Wade for a drive to clear their heads during the playoffs, when players showed up during the postseason for unannounced, unplanned late-night shooting sessions, when teammates sat together in hotel rooms to bond for ultimate moments. Now, not.
- Why it will work: The unity between the league, union, support staff has offered an example of resolve and commitment rarely witnessed to such a degree in professional sports.
- Why it won't: Pandemics don't play favorites, especially in localities unable to contribute to the chances for success.
Concerned about COVID-19?
Sign up now to get the most recent coronavirus headlines and other important local and national news sent to your email inbox daily.