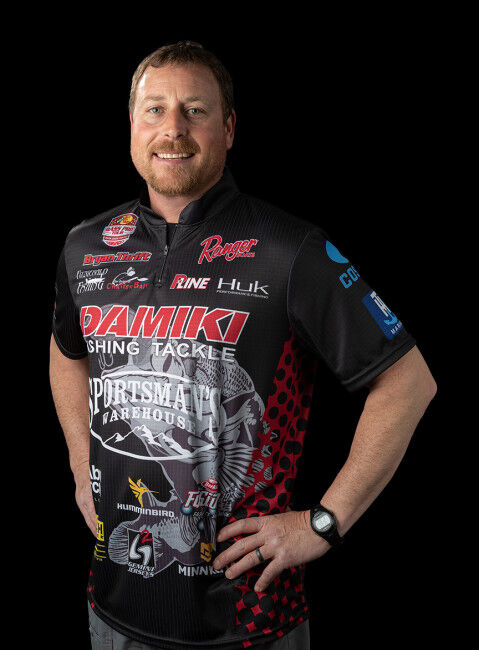 The bass population present in Lake Norman can concur.
Fresh off being targeted by big-game bass fisherman over the past weekend, the bass will once again find themselves being sought when the 2020 Toyota Series Eastern Division draws its regular-season schedule to a close later this week.
Hosted in part by Visit Lake Norman, the affair will take place Thursday through Saturday featuring some of the region's premier bass fishing professionals and top-tier amateurs alike seeking to secure a portion of the total purse.
A top prize of up of $65,000 plus bonuses will be up for grabs in the division finale that will be used to determine qualifiers into postseason competition.
An area angler boasting of pass success on Lake Norman is anxious to return.
"Everyone is going to catch a lot of fish and this is going to be a good tournament," said Bryan Thrift, a North Carolina-based Bass Pro Tour angler with two wins and five top-10 finishes in similar attractions conducted in the past on the lake. "I was looking at the long-range forecast, and it's supposed to cool off considerably. Like down into the 40s at night. That's going to get them moving and make the shallow bite turn on real good.
"That's what makes Norman such a fun tournament lake," said Thrift. "Guys can catch them on pretty much anything that they want to throw," Thrift continued. "Shallow topwater is going to be strong. I'm going to have a Damiki Rambler tied on, and I'm sure that we'll see lots of Whopper Ploppers . Plenty of guys will be catching them out deep with drop-shot rigs, as well. We're going to have to run everything, and fish different stuff every day."
When asked for a weight prediction, Thrift mentioned that the winning weight will be largely determined by the weather.
"I think if you can catch 12½ to 14 pounds a day, you'll be right there at the end," Thrift went on to say. "I think the winner will have something like 37 to 40 pounds. If you catch that and don't win, you didn't do anything wrong. You just got beat."
Anglers will take off daily at 7 a.m. from the Blythe Landing Park at 15901 N.C. Highway 73 in Huntersville. Weigh-ins will also be held at the park and will begin at 3 p.m.
Attendance is limited to competing anglers and essential staff only due to protocols in place regarding COVID-19. Fans are encouraged to follow the event online through the "FLW Live" weigh-in broadcasts and daily coverage at FLWFishing.com.
In Toyota Series regular-season competition, payouts are based on the number of participants competing in the event, scaling up for every 20 boats over 160 and scaling down for every boat below 160.
With a 160-boat field, pros fish for a top prize of $40,000, plus an extra $35,000 if FLW PHOENIX BONUS qualified. Co-anglers cast for the top prize of a new Phoenix 518 Pro bass boat with a 115-horsepower outboard (valued at $33,500).
With a 260-boat field, pros fish for a top award of $65,000, plus an extra $35,000 if FLW PHOENIX BONUS qualified. Co-anglers cast for the top prize of a new Phoenix 518 Pro bass boat with a 115-horsepower outboard (valued at $33,500) plus $5,000 cash.
The 2020 Toyota Series consists of eight divisions – Central, Eastern, Northern, Plains, Southeastern, Southern, Southwestern and Western – each holding three regular-season events, along with the International division.
Anglers who fish all three qualifiers in any of the eight divisions and finish in the top 25 will qualify for the no-entry-fee Toyota Series Championship for a shot at winning $235,000 cash, including a $35,000 FLW PHOENIX Bonus for qualified anglers. The winning co-angler at the championship earns a new Phoenix 518 Pro bass boat with a 115-horsepower outboard.
The 2020 Toyota Series Championship will be held Dec. 3-5 on Lake Cumberland in Burnside, Kentucky, and is hosted by the Somerset Tourist & Convention Commission and the Burnside Tourism Commission.
For regular updates, photos, tournament news and more, follow the Toyota Series on FLW's social media outlets at Facebook, Twitter, Instagram, and YouTube.
FLW is the world's largest tournament-fishing organization, providing anglers of all skill levels the opportunity to compete for millions in prize money across five tournament circuits.
Headquartered in Benton, Kentucky, FLW and its partners conduct more than 290 bass-fishing tournaments annually around the world, including the United States, Canada, China, Italy, South Korea, Mexico, Namibia, Portugal, South Africa, Spain, and Zimbabwe.
Be the first to know
Get local news delivered to your inbox!