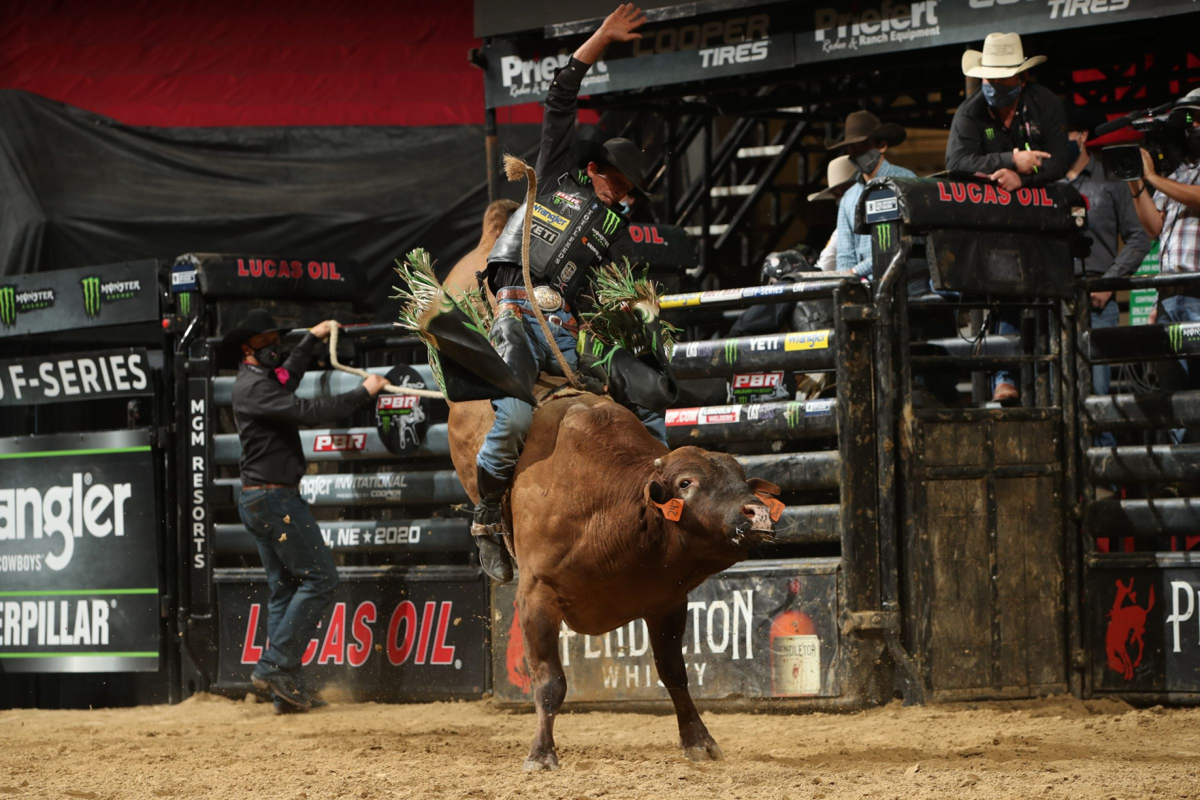 That's currently the best Mooresville native J.B. Mauney can continue to claim as he continues to maintain his climb towards automatic inclusion in later this fall's Professional Bull Riders Association's championship World Finals.
Mauney, already a former two-time owner of the coveted golden belt buckle and accompanying $1 million prize awarded to the PBR world champ, advanced another twin-digit total through the crowd in the overall updated championship points standings courtesy of his most-recently completed effort.
Continuing to compete on the premier PBR Unleash The Beast circuit that features the top professional wild bull riders in the world via injury exemptions after being forced to the bullpen for the entire first half of the current campaign with a shoulder injury, Mauney parlayed his overall fourth-place finish in last weekend's conducting of the PBR Wrangler Invitational that also accounted for the first-ever elite tour affair to take place inside Lincoln, Neb.'s Pinnacle Bank Arena into making major strides in the his points standing status.
Situated in 55th-place heading into the event, Mauney exited the same attraction is No. 38 position as he inches closer to reaching the field's 35-rider cutoff mark for qualification into the finals. Three more regular-season competitions remain on tap prior to the staging of the prestigious PBR World Finals tab led to take place Nov. 12-15 in the ATT&T Stadium in Arlington, Tex.
For Mauney in particular, he was able to take more strides in the standings courtesy of his overall fourth-place finish rewarded with a pivotal 45 points towards his total in addition to the in excess of $8,644 that was used to add to this all-time total that padded his more than $7.3 million in career earnings on tour. The total also enables Mauney to protect his status as the richest all-time athlete in western-related sports.
The latest effort also aided Mauney's bid to take over sole possession of the all-time record for the most career wins in the organization's history. He remains locked in a two-way tie for that distinction with a total of 32 wins on the UTB circuit.
"I've been getting on a lot of bulls lately," said Mauney, a Mooresville native who still officially lists Iredell County as his residence, "and I'm back having fun. Whether you're sitting first or last in the standings, when they back you into a corner, you gotta come out swinging. That's what separates the men from the boys."
The next scheduled stop appearing on the PBR's Unleash The Beast schedule is this weekend's stop on tap to take place in Tulsa, Oklahoma, unfolding in the form of the Express Ranches Classic slated to get underway beginning on Saturday.
Be the first to know
Get local news delivered to your inbox!