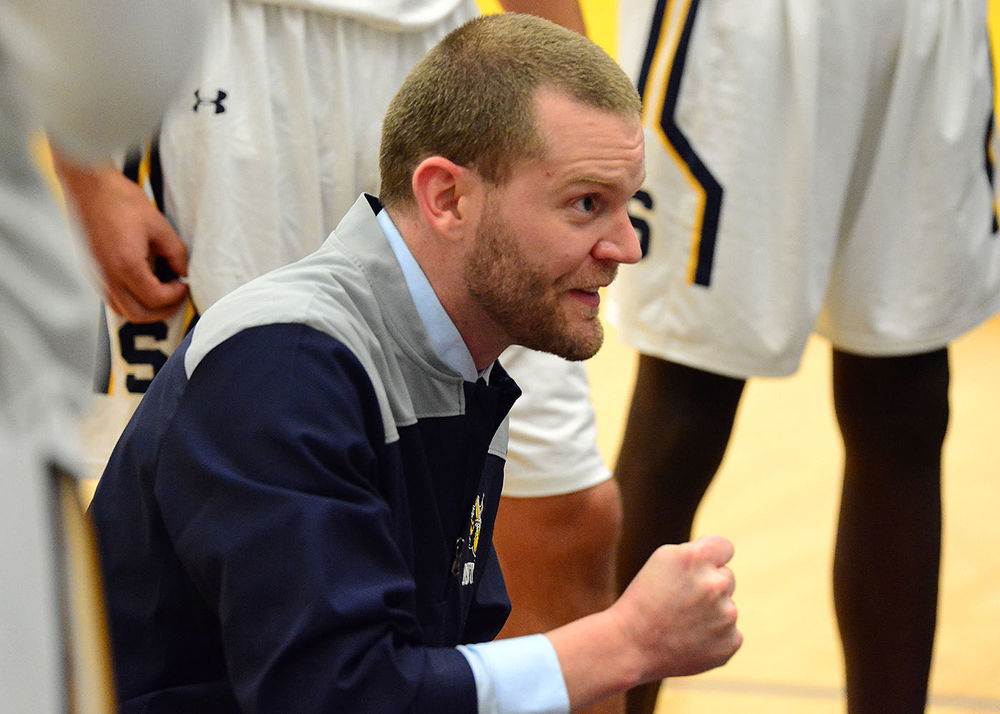 South Iredell High School varsity boys basketball coach Michael Dodson turned in his resignation this week.
Dodson spent four seasons leading the Vikings and was named R&L County Boys Basketball Coach of the Year in 2018.
Citing reasons "that are best for my family and myself" and referencing an opportunity in Colorado Springs, Colorado, Dodson also relinquished his duties as social studies teacher.
"I hope to continue growing as a coach and educator in this new endeavor," he said. "I want to thank the South Iredell staff and administration for five great years and building a family atmosphere."
The Vikings won five of their last six games in 2019-2020 but finished 10-15. It was the only losing season and only time they missed the state playoffs during Dodson's reign.
He leaves with an overall record of 61-41.
During Dodson's first season, South Iredell qualified for the 3A playoffs and finished 16-9. It was the first time the program concluded the regular season .500 or better since 2008-09 when a first-round playoff loss to Salisbury left it at 13-14.
In his second season (2017-18), the Vikings challenged for their first conference championship since the 1990s. They also earned the program's first playoff win in two decades. They reached the third round before losing. South Iredell finished 19-8.
Another 16-9 campaign followed.
"I have to thank my players, coaching staff, and their families," Dodson said. "We have worked hard to build a basketball program from the ground up, and none of it would have been possible without these people.
"We have turned South Iredell into one of the strongest programs in the county with a foundation that will last long after we all move on," he continued. "It is my hope that the players and coaching staff will continue to strive for growth as a team and individuals."
No timetable for finding Dodson's successor has been provided to the R&L.
Get in the game with our Prep Sports Newsletter
Sent weekly directly to your inbox!