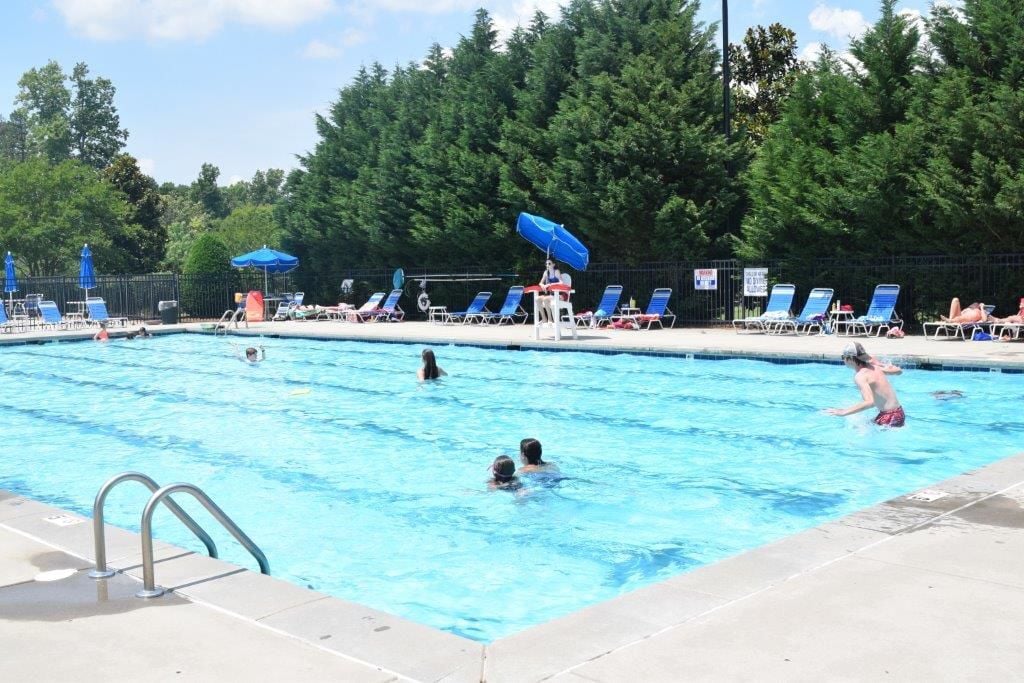 Beautiful days in some neighborhoods have gotten just a little prettier of late.
Unlike those under the recreational-level guidelines that as a result continue to remain closed for public use, swimming pools in some select Mooresville developments are now welcoming the return of recognized residential swimmers while still adhering to some restrictions due to the coronavirus pandemic.
As of earlier this week, just in time to accompany some of the hottest temperatures recorded of the late spring season, several area residential neighborhoods featuring pools as gathering areas are now allowing patrons to convene along the surroundings and inside the water itself as a way of slowly returning to some sort of seasonal normalcy.
"It's just fantastic that we are able to get back into the pool,'' said one local neighborhood residence who requested to remain anonymous. "My daughter is especially happy to get out of the house. With the temperature rising, we have no real worries as long as we follow all the recommended guidelines."
Nearly all of the area development pools have some of the same similar policing policies in place.
Only those residents providing proof of addresses are allowed into the premises that, for the most part, are completely fenced in and are outfitted with one major combination entrance and exit.
Also, a per-participant head count is also being enforced. In most cases, the number of guests allowed at any given time within the complete structure as well as those actually inside the pool simultaneously relates directly to the size of the facility.
With the exception of immediate family and close friends, a required six feet of separation is also being requested in order to follow all recommended social distancing practices.
Practically all sites are also equipped with a sanitation station. Most of the guidelines ask that all areas being used by guests be fully sanitized by provided material by the users before departing.
All of the pools are being staffed by personnel familiar with all safety-related concerns. Lifeguards are confident that the combination of the chlorine chemical used to help purify the water as well as the added increase of temperatures in place of late are helping combat the spread of COVID-19.
In most cases, representatives of the neighborhood's home owners associations are also within viewing distance of the pools to assist with the various operations.
It remains to be determined when public swimming pools will become available to the public. In the case of the Mooresville Recreation Department's facility located on its War Memorial Building grounds, it has set an early July opening date for the start of regular operation.
Be the first to know
Get local news delivered to your inbox!