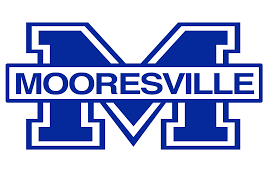 Mooresville's boys varsity basketball team closed out not just its stay for this season but also for at least a while in the I-Meck Conference ranks following back-to-back defeats delivered at home and on the road, opposite as many different opponents within an as-many-day span.
Doing to so also update their schedule as much as possible during the course of the final phase of regular season play, the Blue Devils backed up the being dealt a 64-42 decision at home in that regular-season finale by Mallard Creek by engaging in a rare by-scheduled weekend appearance resulting in a 59-27 loss leveled by West Charlotte.
With the outcomes also serving to draw the season's schedule to a close, Mooresville exits the court owning a 2-9 overall record that includes a 1-7 effort to show for its outings opposite conference counterparts.
The efforts also serve to complete the Devils' play as a member of the I-Meck ranks. Effective with the start of the 2021-22 basketball campaign, Mooresville will be aligned in a completely different league affiliation that will feature only one current same-circuit entry as a league entry as well.
At home to host Mallard Creek in a regularly-scheduled meeting, the Devils were facing a double-digit deficit by the arrival of the halftime break alone. That forced the home team into a comeback mode that was denied in particular during the course of fourth period play.
At West Charlotte in a rare afternoon matinee on a weekend, the offense never showed on the part of the guests resulting in a 59-27 final that found the Blue Devils hitting a season low number of total points scored.
The Blue Devils were outscored in each of the four periods and were unable to fashion a double-digit output during any of the quarters.
No additional individual information was available from either contest.
Mooresville missed the cut concerning qualifying for the state postseason phase that is on track to get underway this week.