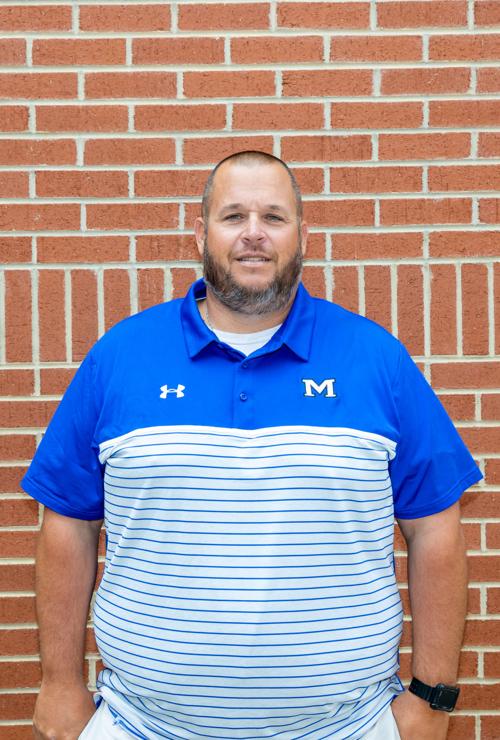 Championships course through the career veins of Mooresville High School's new head football coach.
It's hopeful that Joe Nixon, embarking on his third career head coaching position, can continue that same kind of heartbeat with the Blue Devils.
Lured from his most recent assignment in a similar situation at the just-across-the-county-line program at West Rowan High School, Nixon was approved as Mooresville's third head football coach in the last four years during the May meeting of the Mooresville Graded School District Board of Education.
"We're delighted with Joe's approval,'' said Dr. Michael Royal, chief operations manager with MGSD. "He has all the credentials we were looking for in a head coach."
Nixon has spent his entire previous coaching career, including a pair of head coaching stops, in Rowan County.
A graduate of Catawba College, where he also played football, he has served as a head coach at North Rowan High School and West Rowan while also filling an assistant's position with the latter.
Nixon guided a pair of North Rowan teams to conference titles and was part of a staff at West Rowan that reached four consecutive N.C. High School Athletic Association 3A class championship games. The Falcons three-peated as their class' state champions during the 2008-10 seasons.
"I guess the ultimate compliment I can give,'' said Charles "Hoppy" Hopkins, Mooresville's athletic director who also played a pivotal role in the selection process, "is that I would be honored to have a child of mine be coached by Joe. He definitely stood out among the candidates applying for the position. We are super excited that we were able bring somebody like him on board here at Mooresville."
Nixon arrives at Mooresville to fill the vacancy created by the resignation of Thad Wells in late March. Wells departed from the Blue Devils after a two-year stay to take over the reins of his high school alma mater in Virginia.
Nixon has compiled an overall 72-33 record as a head coach, impressive enough numbers coming complete with two conference championships, multiple postseason appearances and four trips as deep as the third-round of the playoffs.
"My family and myself,'' said Nixon, on the go upon receiving the anticipated approval that came Tuesday mid-morning, "are super excited with the opportunity to join the Mooresville community. I consider it a privilege to be the head football coach. I hope to have an impact on the program, the school, the students and the athletes."
The new Blue Devils coach is familiar with the product. Mooresville and West Rowan once competed in the same conference, and the two teams regularly play each other on a non-conference basis every season.
Mooresville is coming off a 7-6 overall season that found it reaching the second round of the smaller-enrollment 4A class playoffs.
The Devils are part of the historically strong football-based I-Meck Conference that counts previous state larger-enrollment 4AA class champions Mallard Creek and defending titlist Vance among its members.
Be the first to know
Get local news delivered to your inbox!