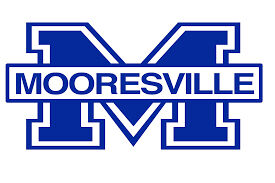 There's still something missing for Mooresville's girls basketball team.
The Blue Devils remained winless opposite I-Meck Conference competition following a 70-36 defeat dropped at the hands of Hopewell High.
With the loss, the Devils dipped to the 0-6 department against league foes that constitutes the most meaningful part of an overall 2-7 standard they took with them deeper into play already adjusted by schedule changes.
Late in the play, matters off the court took a much more concentrated concern on the part of Mooresville when one of its players was hindered by the flare-up of an existing medical condition that forced the action to draw to a close for an extended amount of time. The player was removed from the non-contact condition that was also reported to be not related to COVID-19 issues via a medical stretcher before play was able to resume.
For the Blue Devils, it was in particular placed in a huge hole due to what transpired over the combined quarters used to bridge the two halves together. Mooresville faced a 26-15 deficit at the halftime after falling a half dozen points off the pace during the second quarter before Hopewell's Titans pieced together a 26-10 charge fueled by the capitalizing on a host of Blue Devils' turnovers cause by a full-court press resulting in a 52-25 spread entering fourth period play.
Following the medical emergency taking place in the final frame, the issue was able to draw to a close.
No additional individual information was available.
Mooresville had its road game against West Charlotte initially slated to late Thursday postponed by a winter weather system resulting in making what could amount to its final homecourt appearance of the regular season against Mallard Creek also account for its next appearance as well.