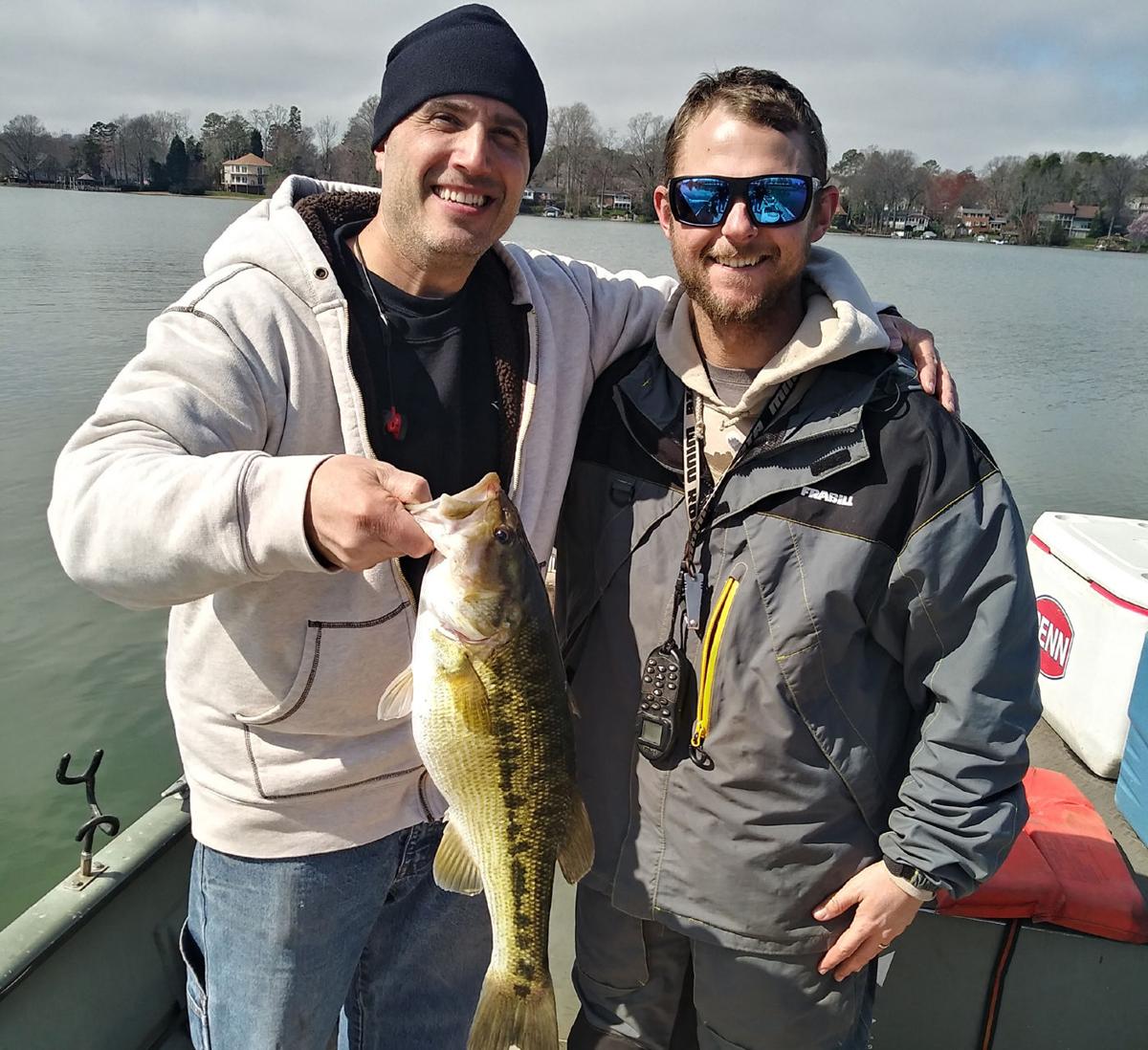 Justin Goodson learned to fish at an early age. For a large portion of his childhood, the Catawba County native and his father fished multiple days a week. A budding passion for the sport developed into a business venture.
Goodson has been a fishing charter guide for seven—almost eight—years.
"I've always enjoyed fishing," he said. "Doing this, I really enjoy seeing people catch fish and have a good time."
Goodson owns Fishers Of Men Guide Service, which specializes in family-friendly guided fishing trips on Lake Norman.
The name has special meaning to him. He referenced the Bible verse, Matthew 4:19, where Jesus tells his disciples "Follow me and I will make you fishers of men."
"I decided to name my business to glorify the God I serve," Goodson said.
Fishers of Men Guide Service operates year round, but spring and summer are typically the busiest seasons.
The rate for one person is $250 for four hours on the lake, $350 for six hours and $450 for eight hours. It is an additional $50 per person. Anglers ages 16 and older are required to have a valid North Carolina fishing license.
"I'm delighted to take all kinds of people out on the lake fishing: young, old, novice to seasoned angler," Goodson said.
Start times are normally around 7 a.m. but afternoon trips are available upon special request.
Goodson picks up customers at the Pinnacle Access Area in Mooresville. There they board a 24-foot SeaArk Super Jon. The stable, open platform boat features a 115-horsepower Envinrude E-tec engine and accommodates up to four anglers.
"They just bring their personal items," Goodson said. Things like food and drinks as well as proper apparel.
Everything else is provided from rod and reels, tackle, and live bait. Goodson specializes in live bait fishing for white perch, spotted bass, largemouth bass, striped bass and catfish.
Goodson's knowledge of Lake Norman will have customers testing their luck fishing in areas he classifies as hot spots.
The boat's ice box waits to keep the day's catch fresh.
"My goal is for them to have the best day they've ever had in their life," Goodson said. "If they've never been before, I would like them to have such a good time they're itching to go again."
Be the first to know
Get local news delivered to your inbox!