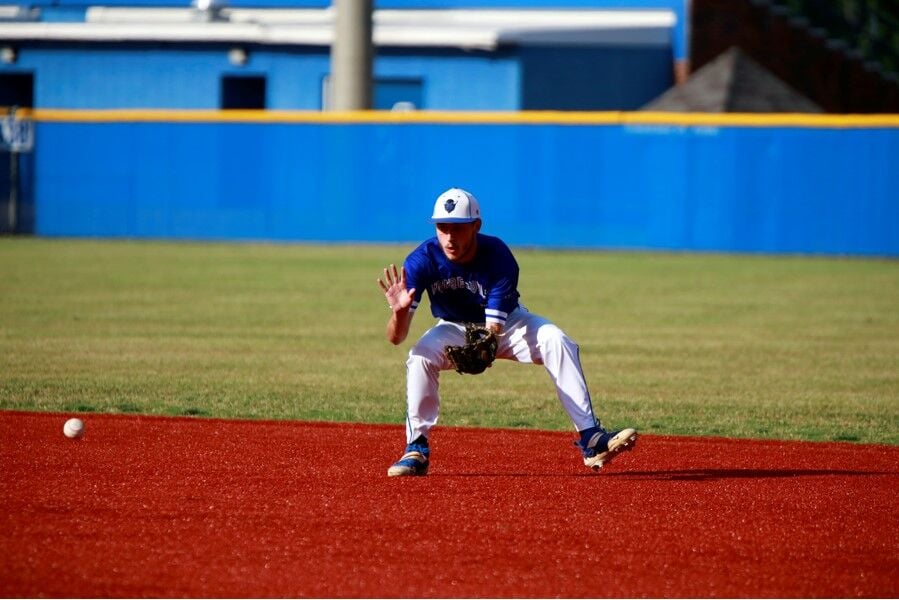 Mooresville High School's baseball team vented frustration over the suffering of its season-long losing skid with a resounding, 16-0 triumph over I-Meck Conference entry West Charlotte that also carried additional baggage in the season's series between the two.
With play held on the Blue Devils' home field for the next-to-the-last such scheduled appearance originally on tap as a doubleheader, a mutually agreed-upon decision by both parties allowed the outcome to provide the Blue Devils with the home-and-home season series set sweep.
With West Charlotte's Lions depleted in regards to player availability, the two teams used the verdict to reward Mooresville with both wins in outings on tap to take play against the Lions.
As a result, the Devils exited the affair with a 7-5 record to show for both the season overall and in efforts held against I-Meck foes in ledgers. In the process, Mooresville made sure of no worse than a break-even barrier with only this week's two more regular season outings left to take place.
For Mooresville, it made sure to spread the wealth when also drawing its three-game losing slide to a close.
As many as 11 players, many of them seeing action for one of the few times all season, contributed to the offensive attack, while a pair of same-class senior pitchers – also making rare appearances – combined to not only register the shutout but toss a no-hit gem in the process.
Spot starter Jackson Woods, who also collected the win, and classmate reliever Trey Hillman handled the mound assignments. Together, the two failed to allow a run or – more importantly – a hit while striking out eight West Charlotte batter between them.
At the plate, poison took many shapes.
Regular line-up entries Nick Merriman and Drew Park each pegged out two base hits to co-captain the charge. Braeden Major legged out a triple, while Jake Poris banged a ground-rule double to help top a chart that included cohorts Austin Sabo, Jay Leonard, Chad Harvey, Reed Sullivan, Josh Fleming, James Durkin, and Ian Bingham with a base knock apiece.
It didn't take long for the home team to take command. The Devils followed up a two-run first inning by pushing as many as seven runs home in the bottom halves of both the second and third innings to reach its total. Limiting West Charlotte hitless and scoreless allowed the issue to be brought to a close courtesy of the mandatory double-digit run lead run following the Lions' turn at bat in the top of the fifth.
Mooresville heads back into action when engaging in the regular season's final home-and-home season series set scheduled to take place against Mallard Creek that gets underway on Tuesday night.